Creamy, spicy buffalo chicken dip is one of our favorite GF appetizers for tailgating and football watching! I use this interchangeably as a buffalo chicken salad for sandwiches or buffalo chicken dip served with crackers and veggies. This is THE BEST buffalo chicken dip ever, trust.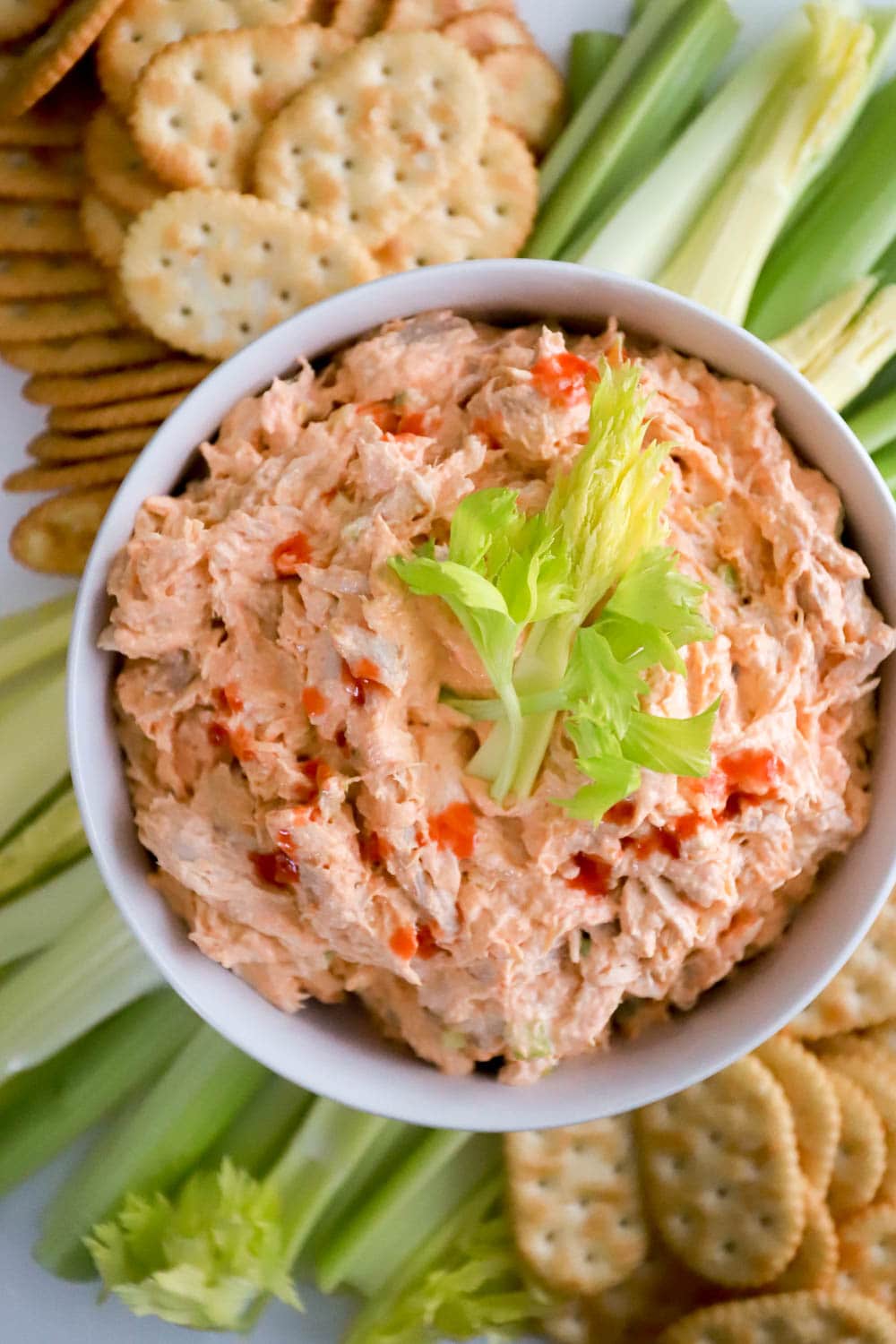 Hellooooo, football season. This is what we are making for our watching, our tailgating, our drafting, all of it.
....and thus begins a new round of football food to celebrate fall.
I recognize that "chicken salad dip" isn't really a thing, but I want you to know that there are multiple things that can be done with this here little creation. I have called it buffalo chicken salad dip for years, but REALLY this is a buffalo chicken situation that can be used as a cold appetizer dip OR a chicken salad. It's an either/or/both/best kind of deal.
...