Super easy and healthy asparagus casserole that comes together in just a few steps. This is perfect for Thanksgiving, Easter, or any meal that needs a yummy low carb side dish! This is one of my most popular recipes with over 30k likes, shares, and saves!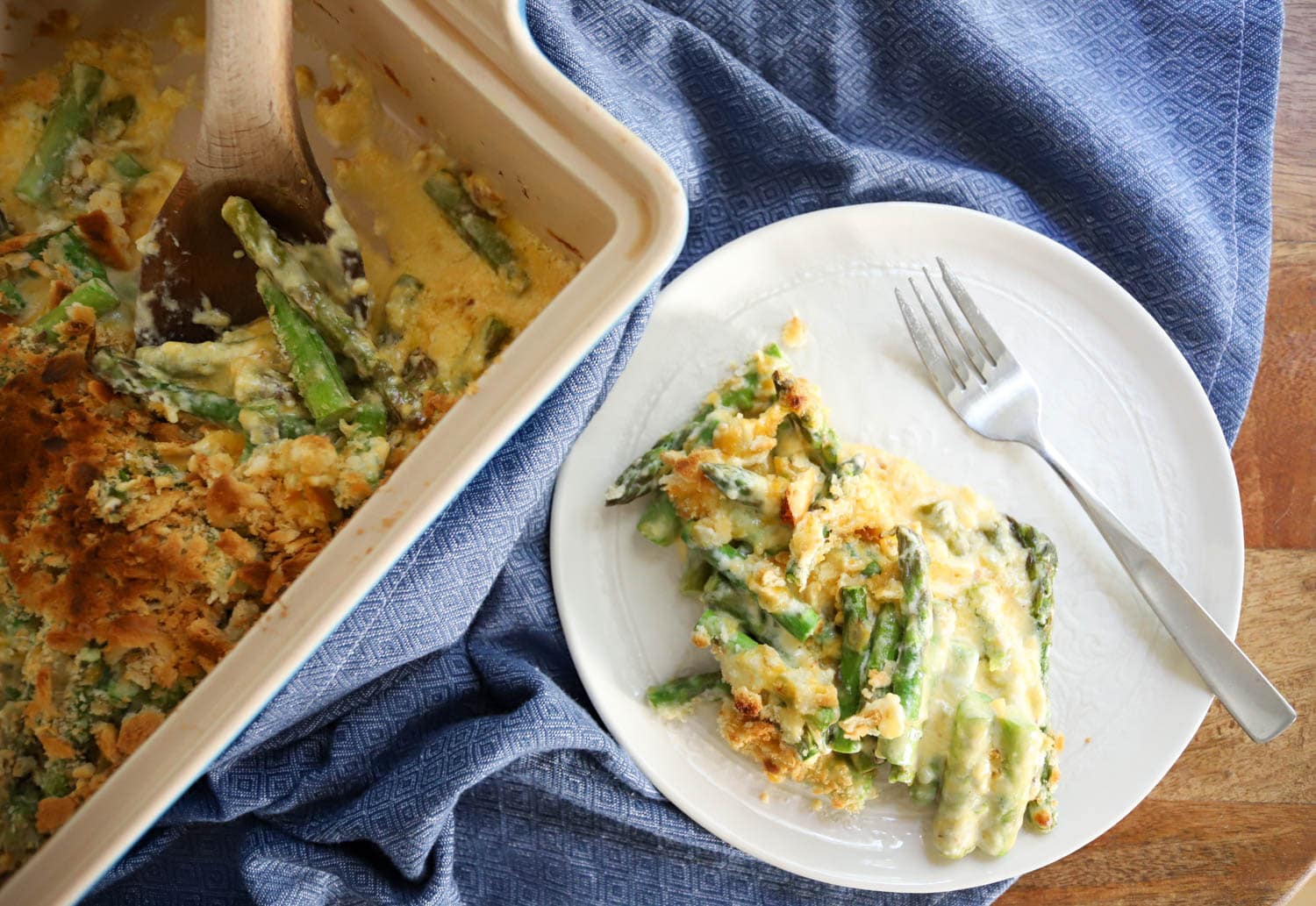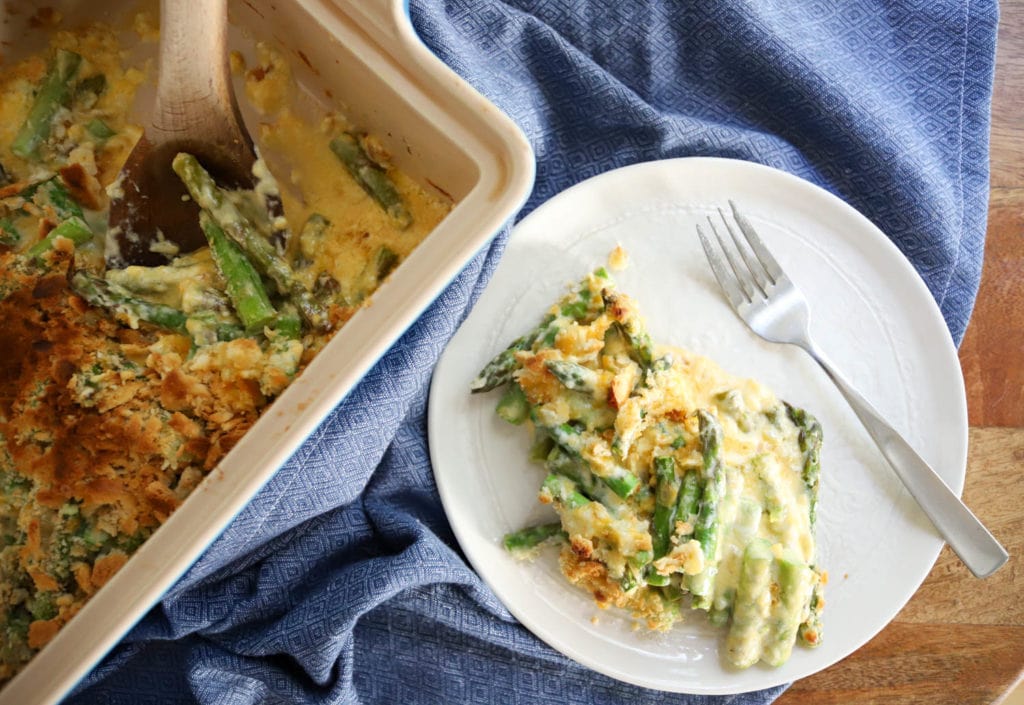 Thanksgiving is three weeks away, can we talk about that?
We are having two big meals this year, one at our house and one at my parents'. We get to see both families, cook some and eat some, and I.Can't.Wait.
So we need to start prepping! It still feels like a long way away but....three weeks is not long, guys. Not long in the slightest. I'll make a huge long list of my favorite Thanksgiving sides in the next week or two, but let's start with a new one that has the BEST flavors and is super simple. Easy asparagus casserole! The fancy feeling of a veg that isn't green beans with the comfort of cheese and Ritz crackers.
Also there is mayonnaise in here and I don't want to hear a thing about it, it tastes delicious and you 100% will not know it is in there, mayo-haters. I see you, I validate you (I'm kidding, this isn't a mental health issue), but trust me the flavor added is a good one, and the texture is important.
The total best thing about this is that we throw the asparagus in RAW so it cooks and softens in the oven but doesn't get brown and mushy, thanks but no thanks. I also found some old fashioned asparagus casserole recipes that include hard boiled eggs? No. Not happening. I don't like them and also it sounded weird. But, if you're into hard boiled eggs, throw some chopped on top of the 'role. Let me know how it is.
Here's our first Thanksgiving plan! Definitely yes, is my thought.
How to Make Easy Asparagus Casserole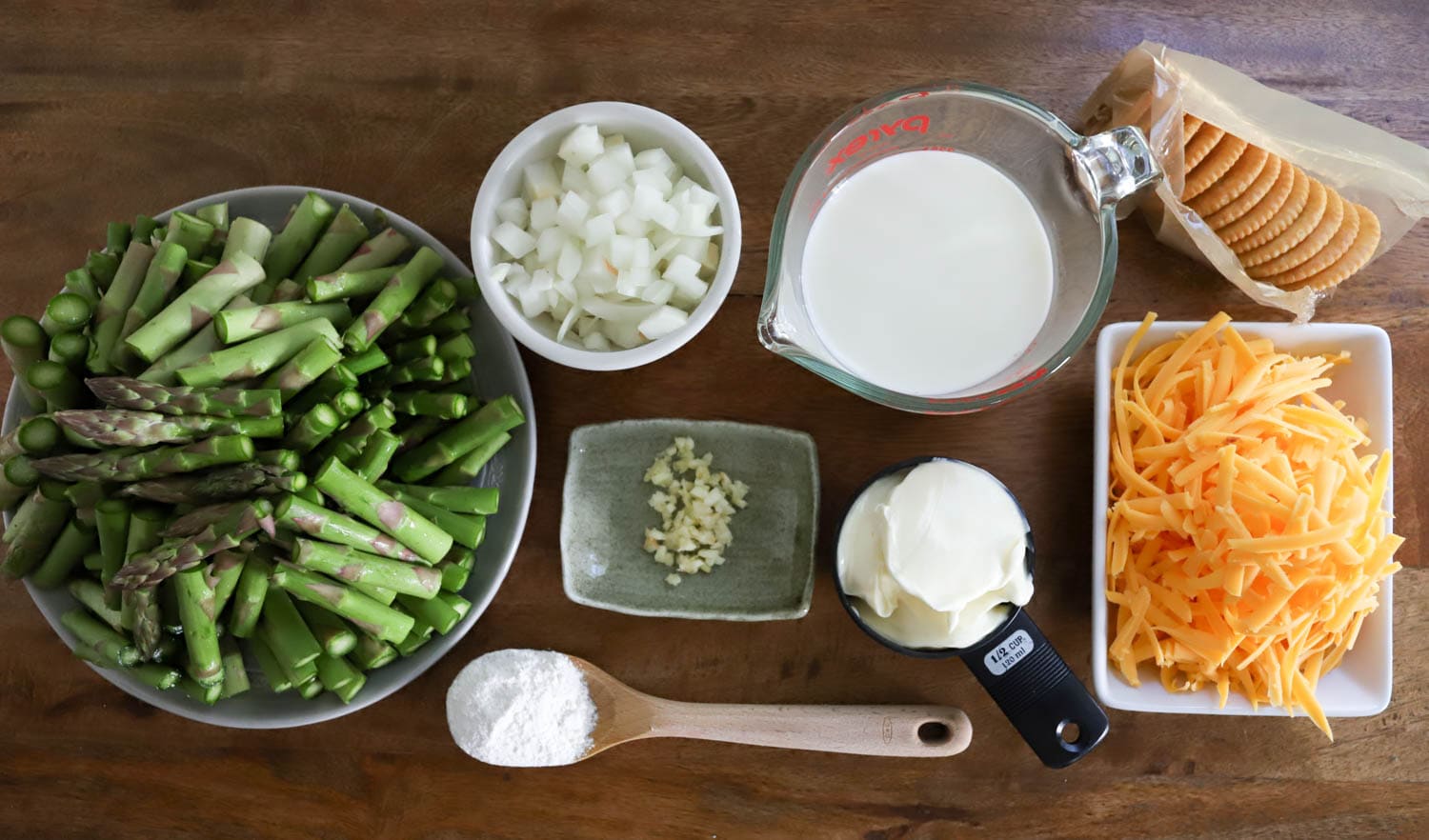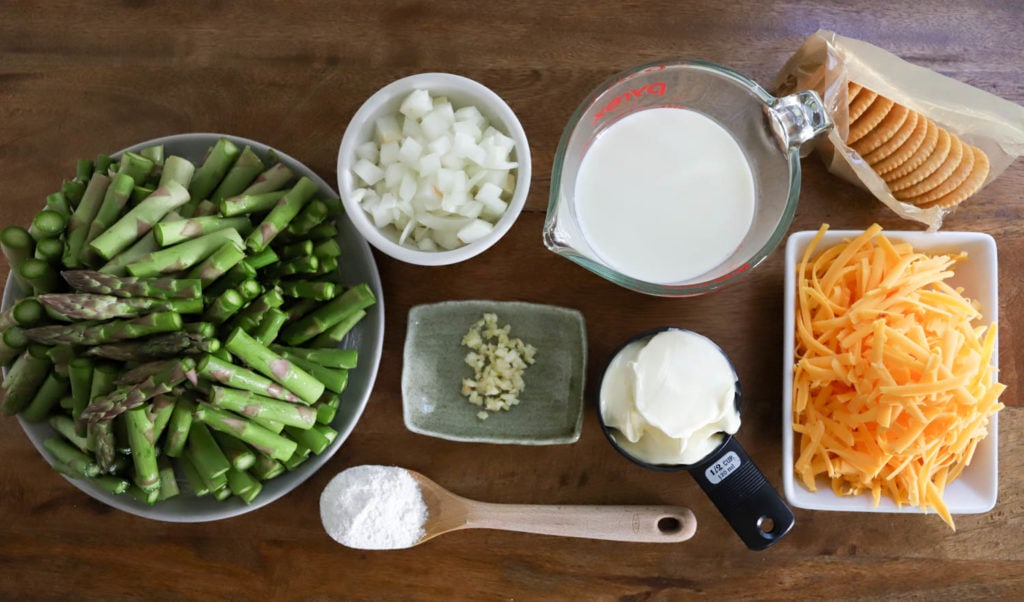 You need asparagus, just tripped and cut up. Then onion, garlic, flour, milk, mayo, grated cheddar, and Ritz crackers, heck yes. Maybe some salt and pepper, and that's it for the best easy, cheesy asparagus casserole.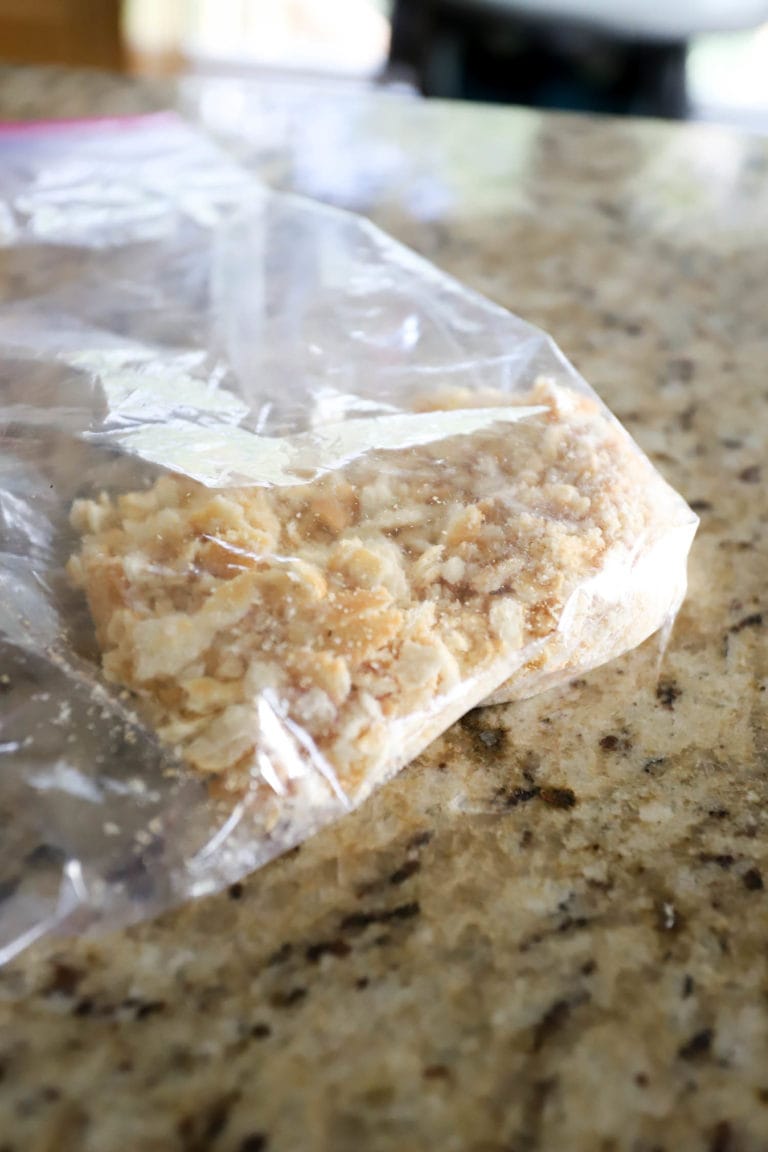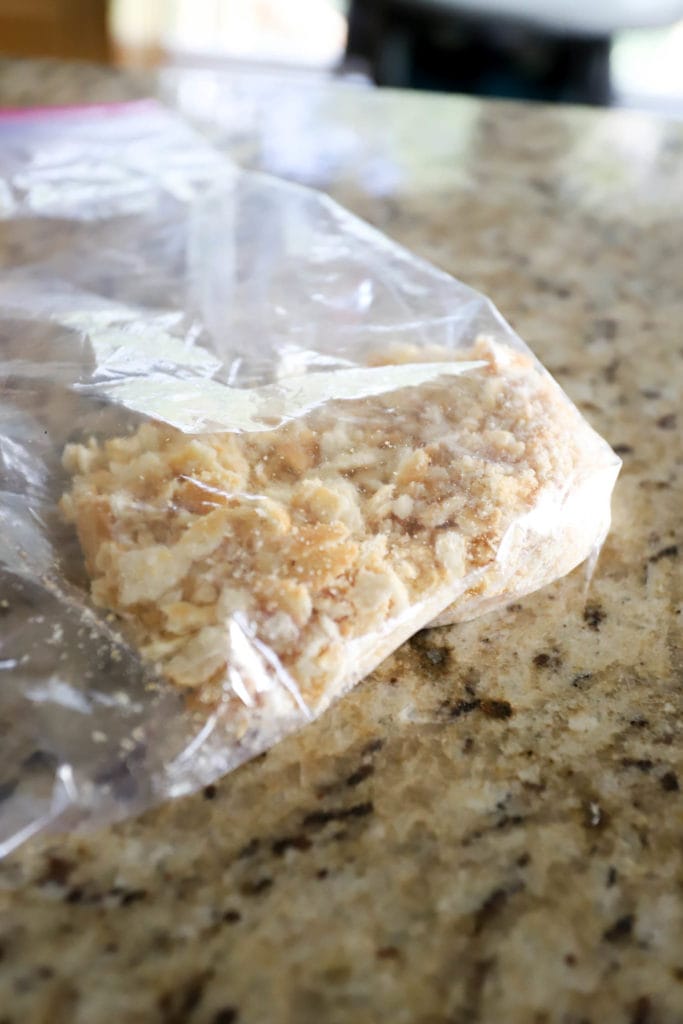 To start, crush the crackers in a bag and set them aside.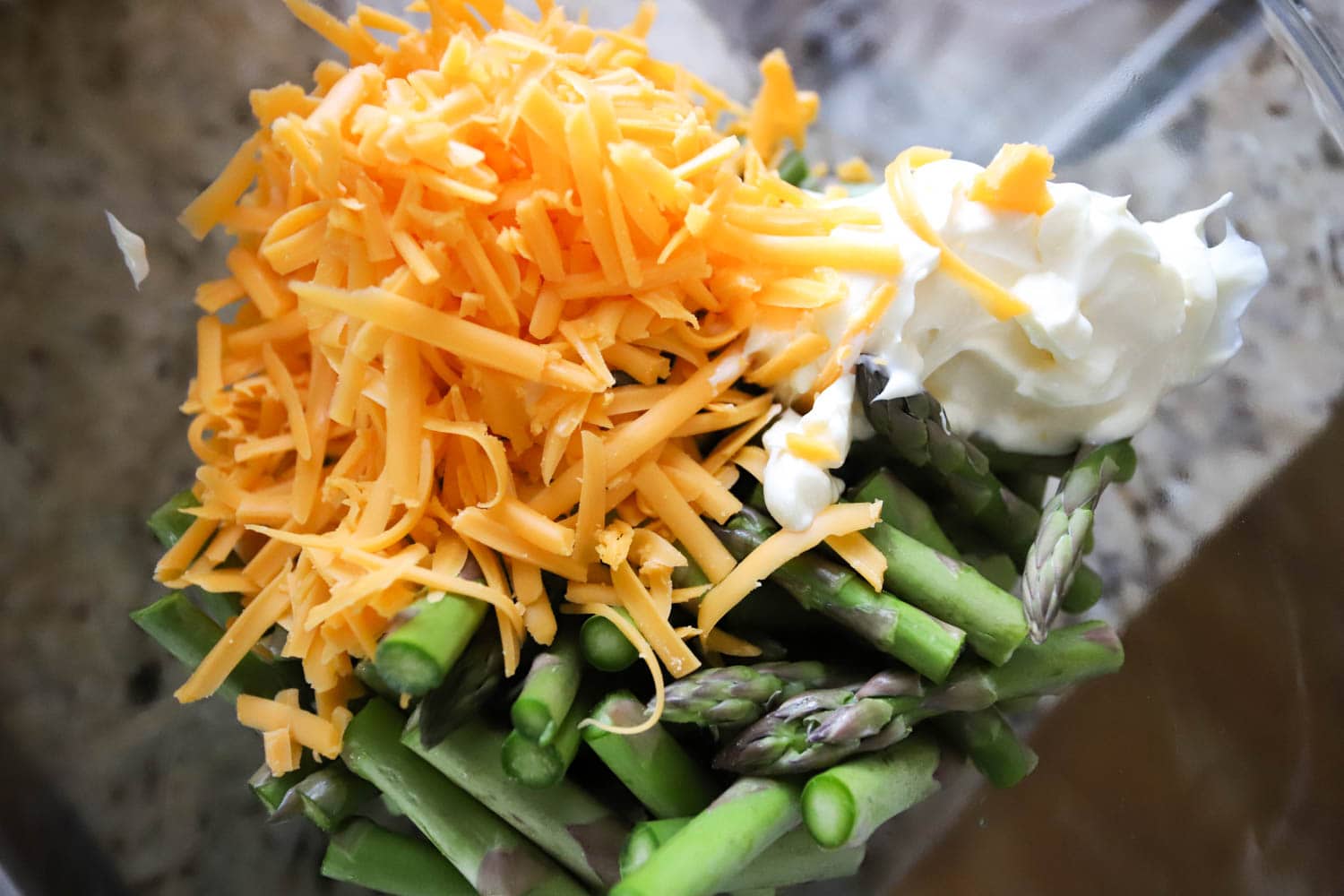 Then, add the asparagus, grated cheese, and mayonnaise to a bowl.
Heat the onions in a skillet over medium heat for about 5 minutes with a drizzle of olive oil.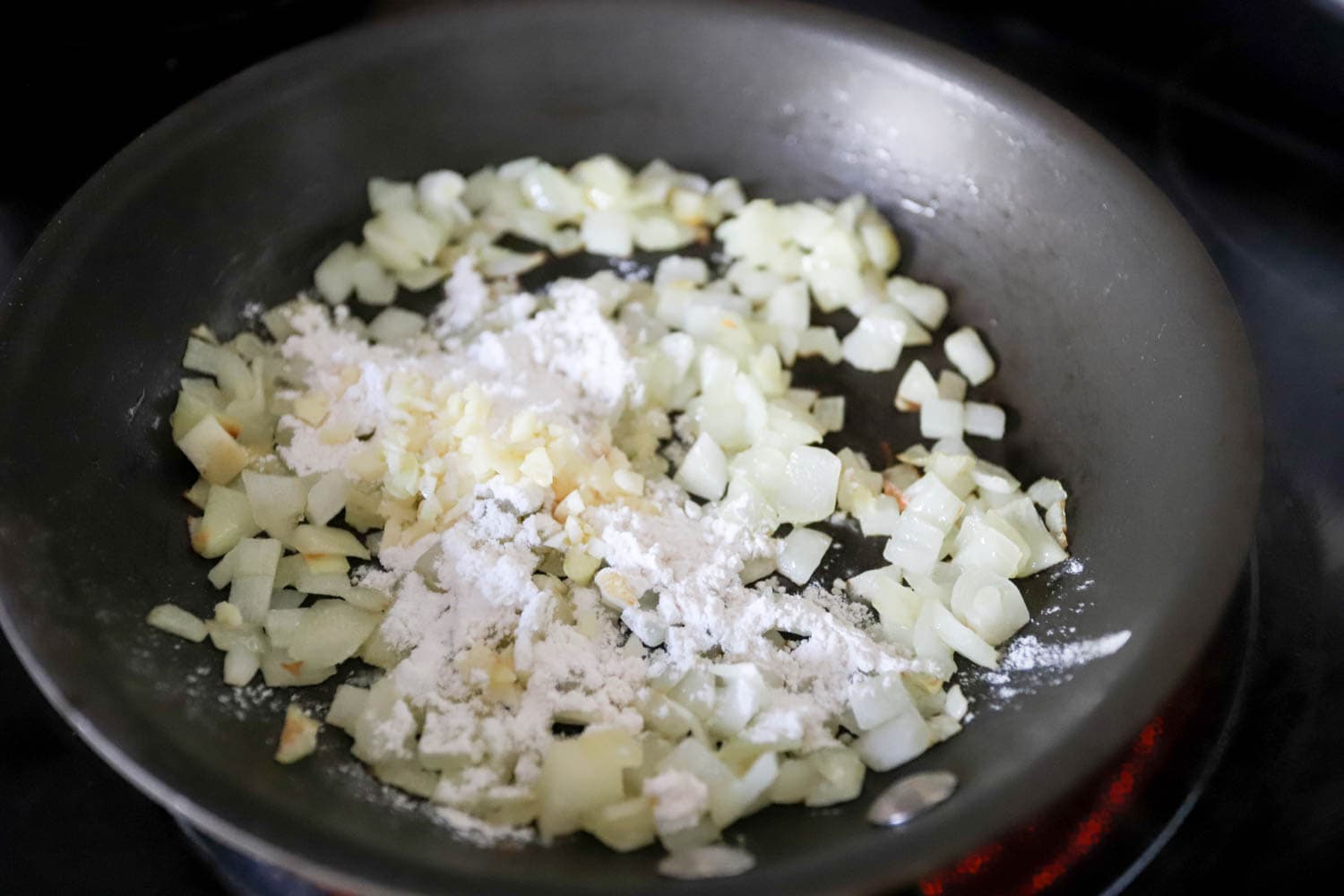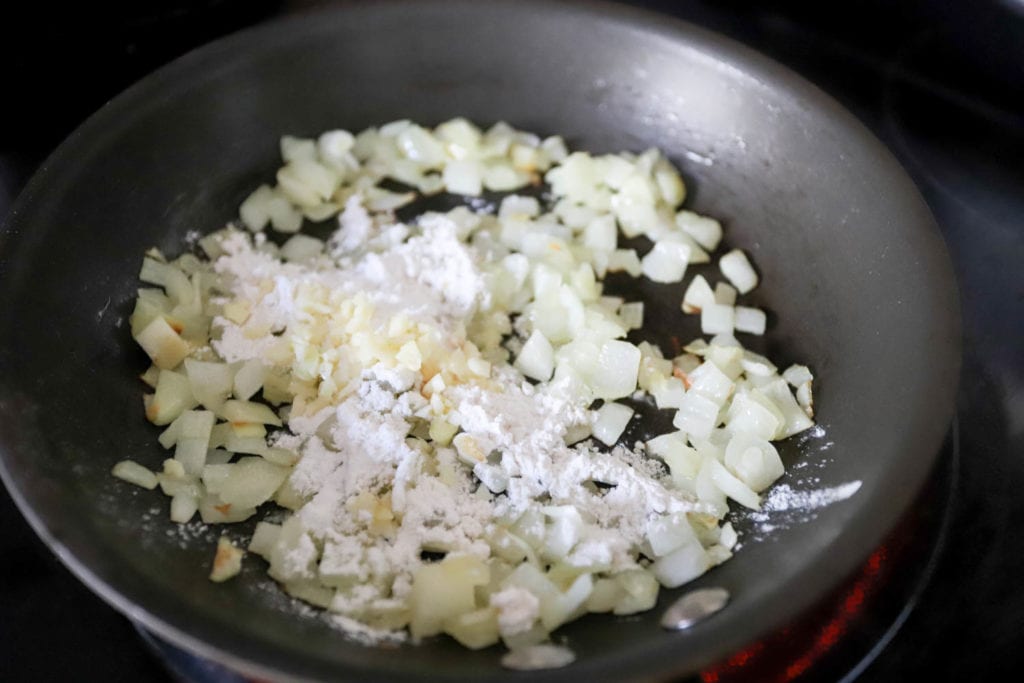 When the onions soften and brown just slightly, sprinkle the garlic and flour over the onions. Stir them together to create a roux. A paste!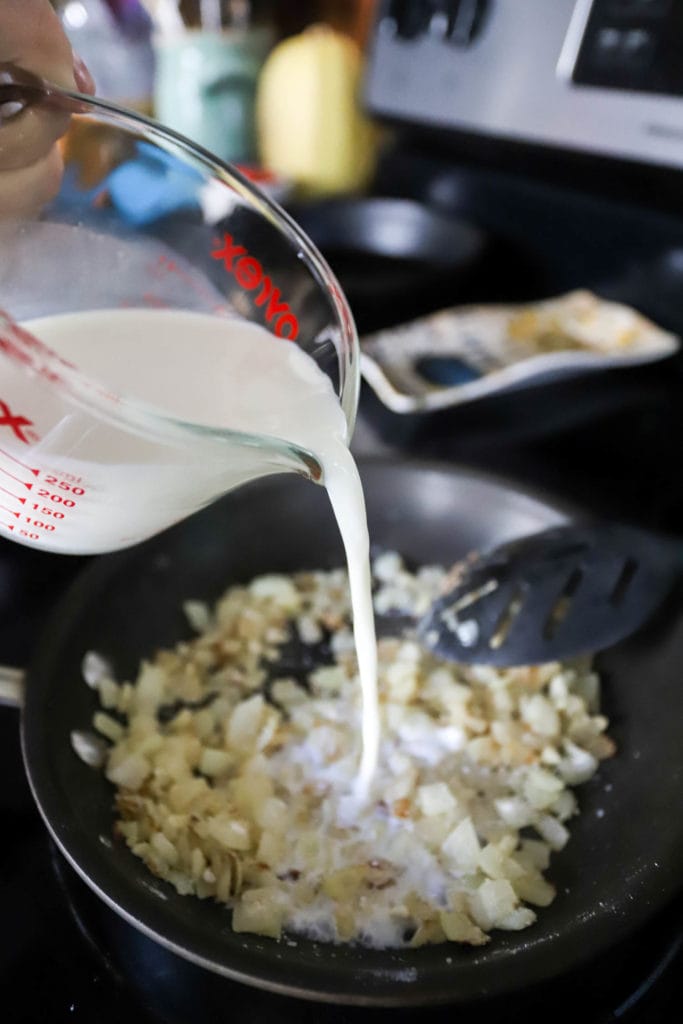 Let the onion mixture cook, stirring, for a minute or two to brown the flour just slightly. Then, very slowly pour in the milk, stirring as you go to incorporate the milk into the flour. The mixture should be smooth. Stir until the milk comes to a bubble, then sprinkle the mixture with salt and pepper and turn off the heat.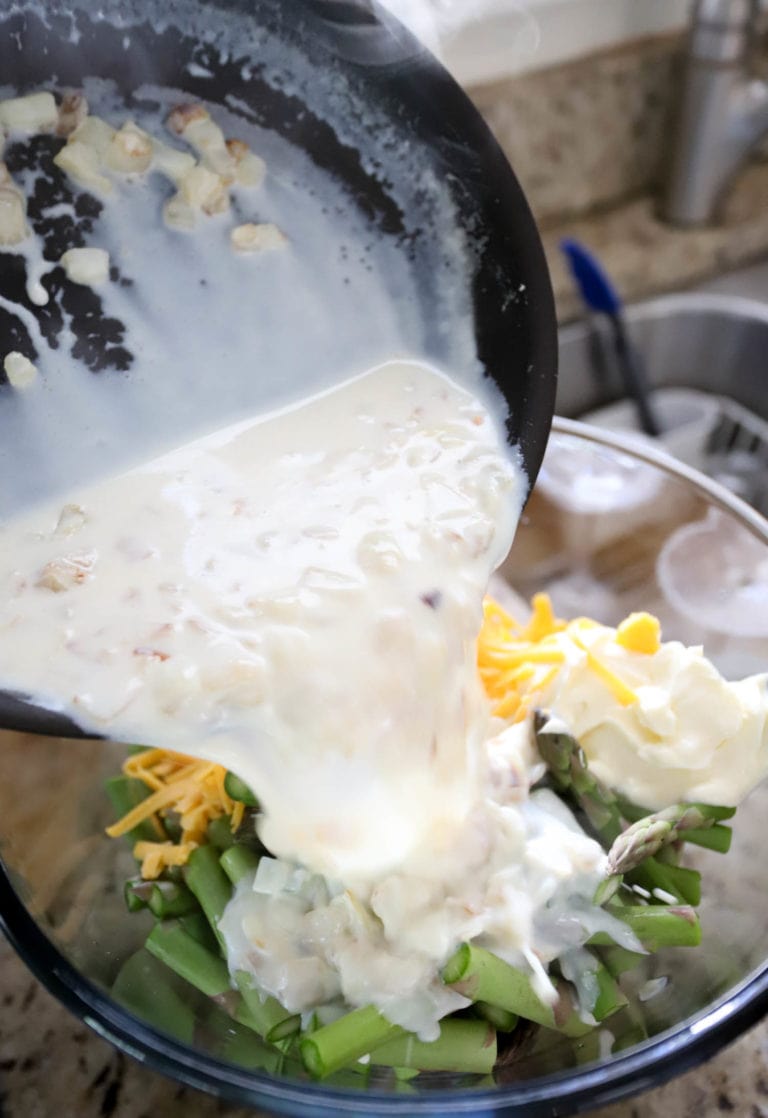 When the milk/onion mixture has thickened, pour it into the bowl with the asparagus and other ingredients.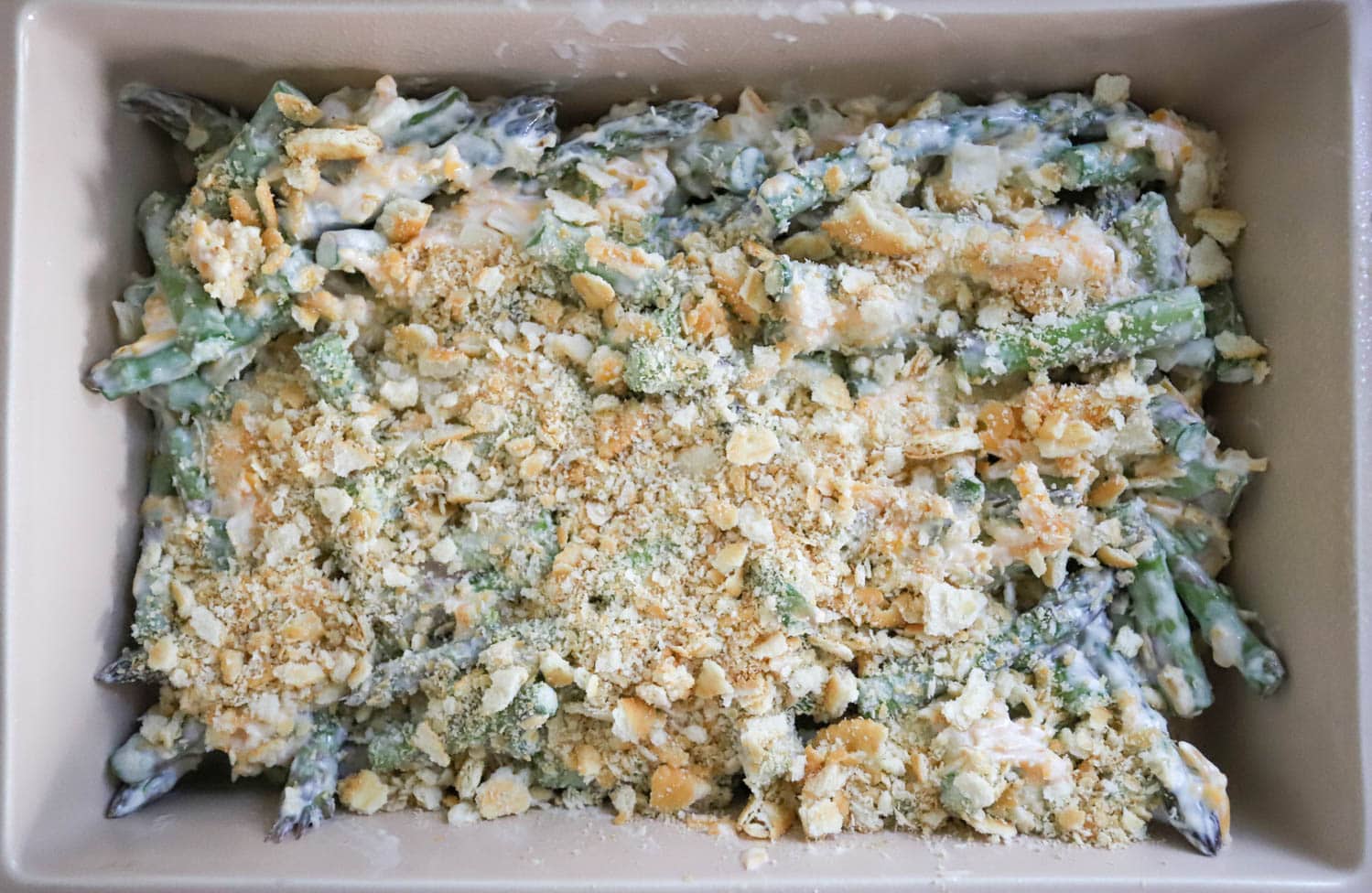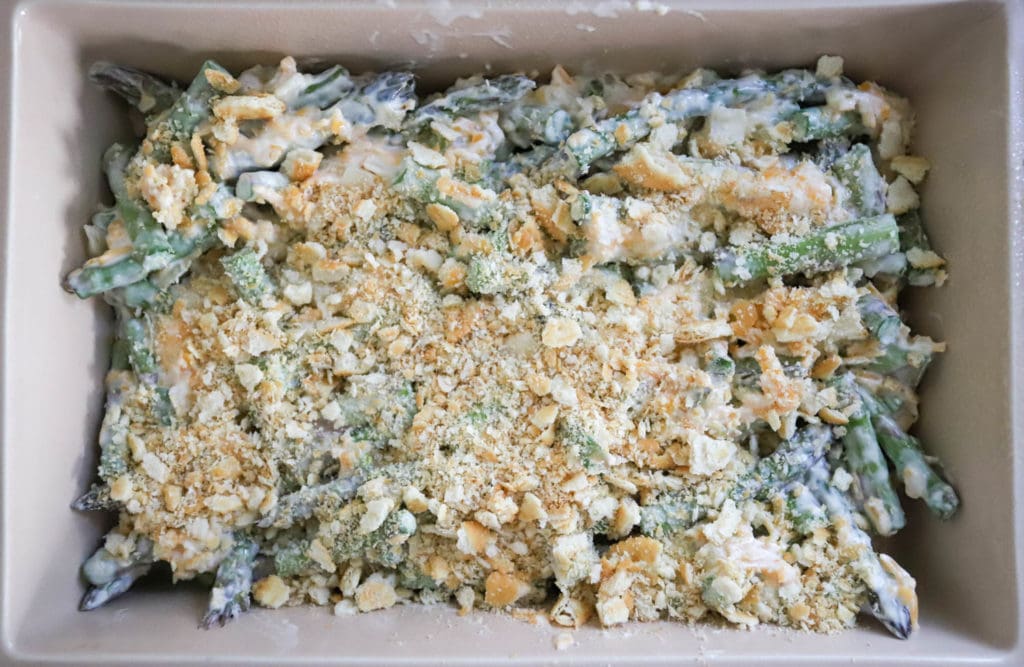 Stir everything together, and pour the mixture into a baking dish prepared with some cooking spray. Sprinkle the crackers over the top of the casserole.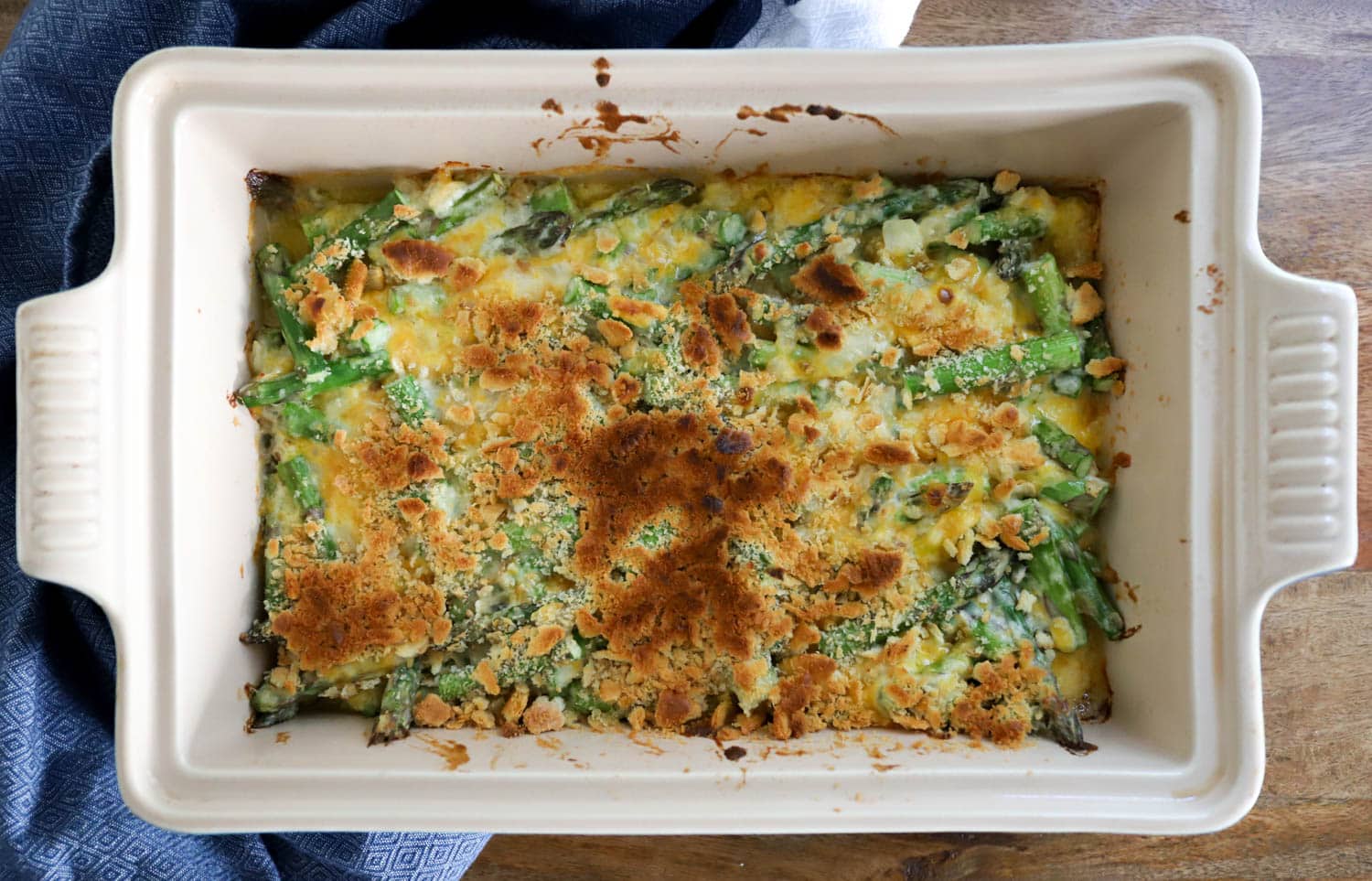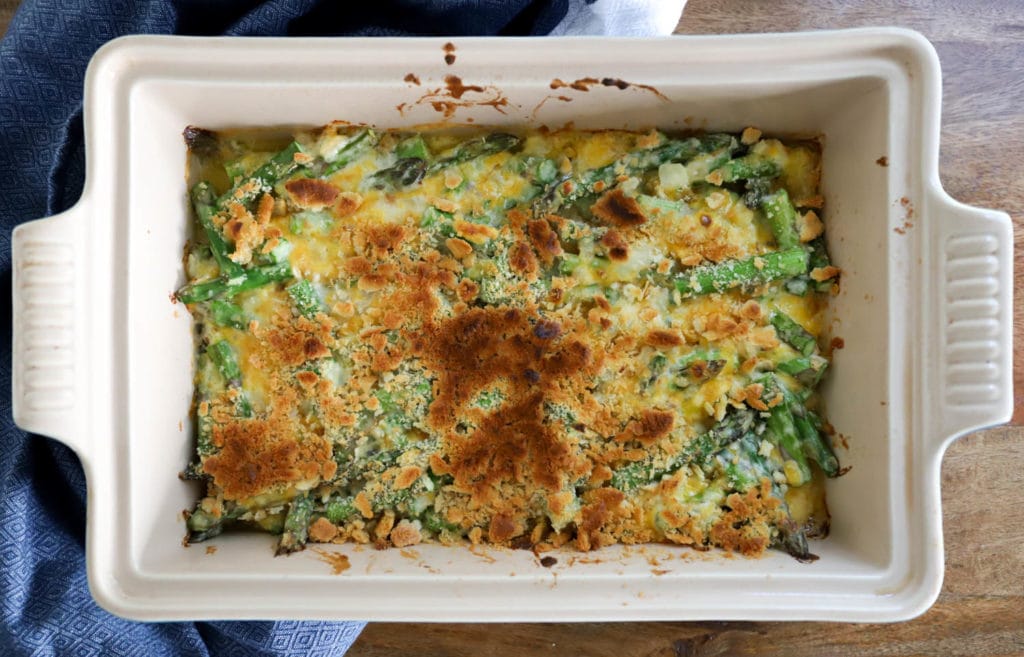 Now, you can a million percent make this in advance and bake it on Thanksgiving (or on a Tuesday, whatever), just keep it in the fridge for a few days before you want to eat it. If you're worried about oven space, you can also bake this halfway, for 15 minutes or so, then finish it cooking on the day of your big meal.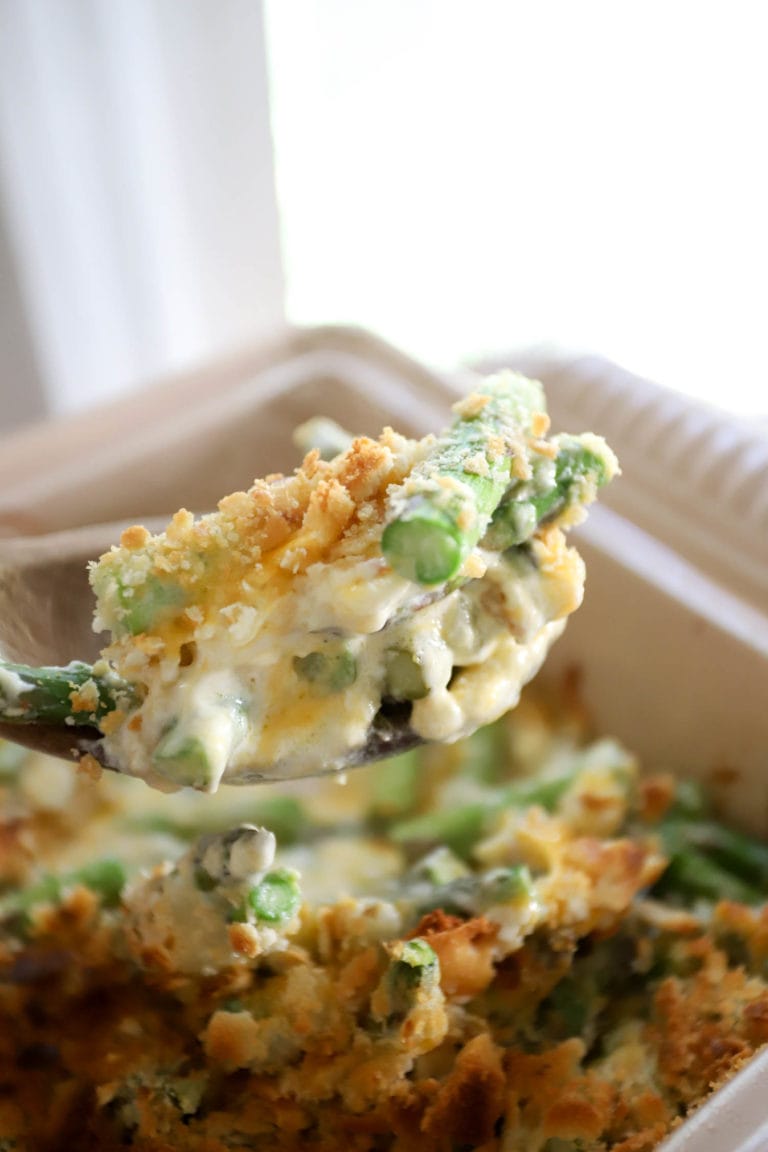 The dish bakes at 375F for 40-50 minutes until the asparagus is tender but not mushy and the cheese is hot and bubbly.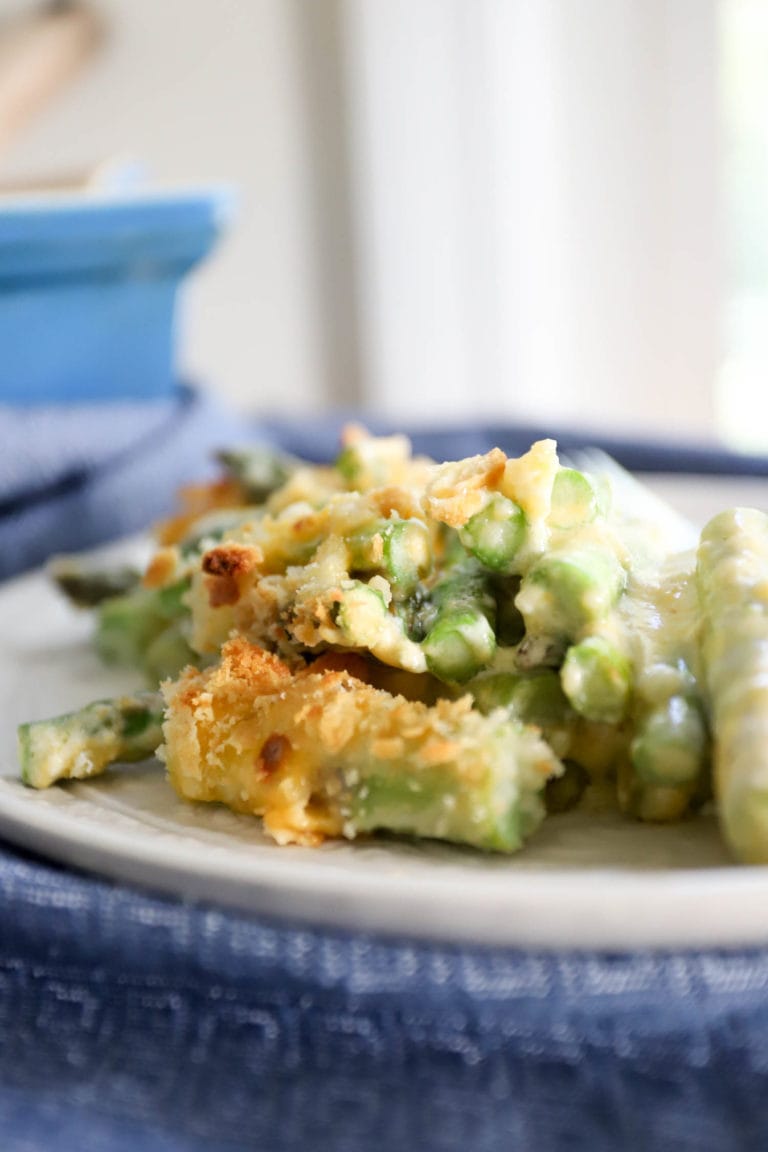 And that's it! The flavors are classic but the asparagus is a nice twist. PS this would work perfectly with broccoli so you could totally double the cheese ingredients and make 2 casseroles that are identical but with different veggies. Don't tell anyone, but you could totally get away with it.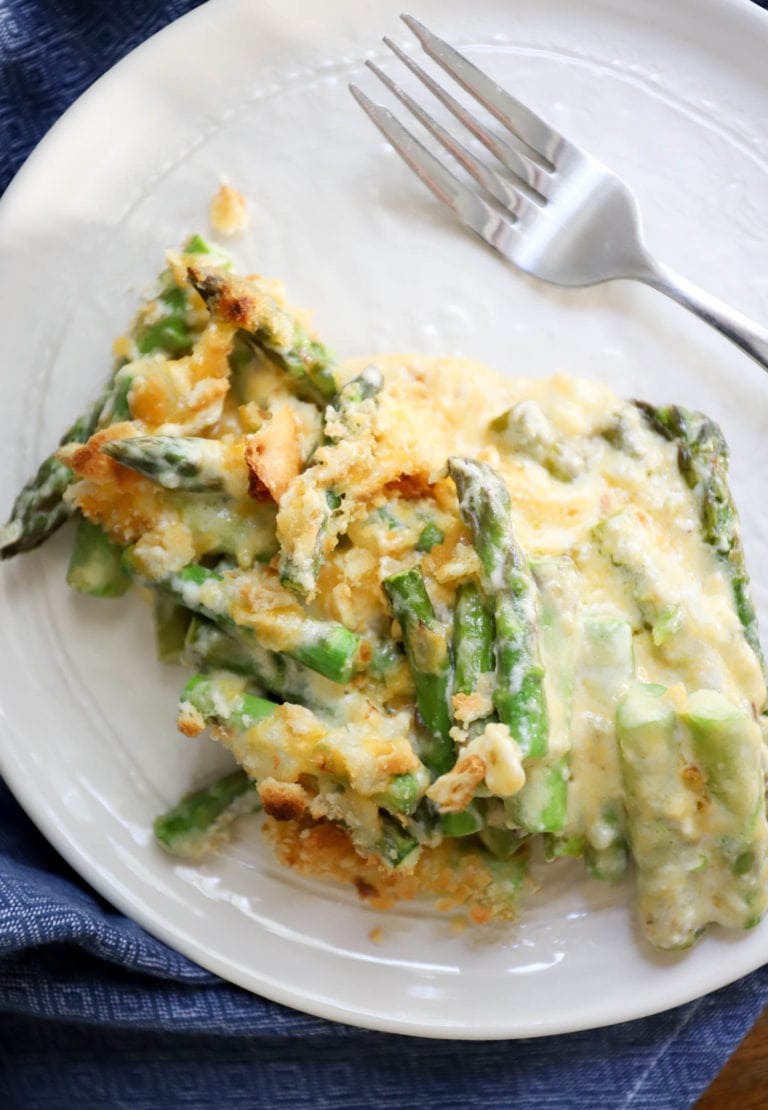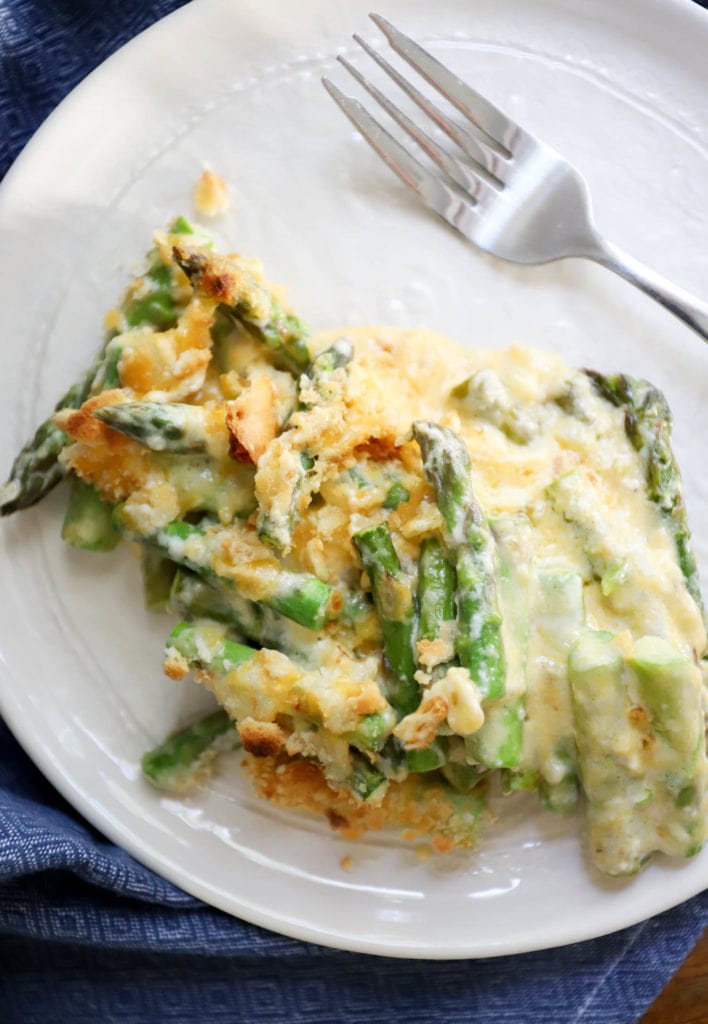 I'm thinking we should probably practice our Thanksgiving side dishes a few times per week all month, right?
Bookmark this one for your big meal for sure. Or check out another quick and easy asparagus recipe that's perfect for vegan guests. It's SO easy and delicious and a great addition to your other favorites. Enjoy!
Print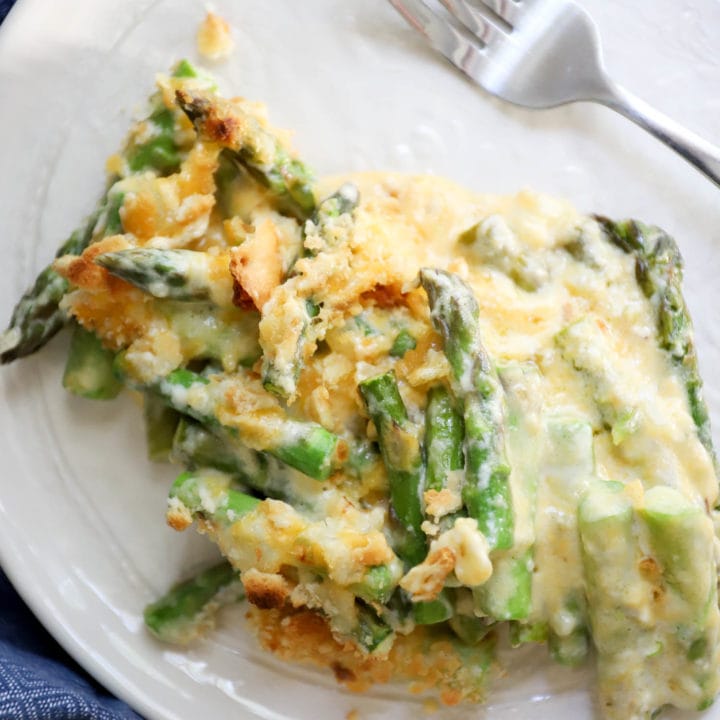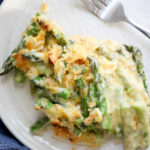 Easy Asparagus Casserole
---
Total Time:

1 hour

Yield:

Serves

8

1

x
Description
Easy, cheesy asparagus casserole comes together in just a few steps and is the perfect make-ahead side dish.
---
2

pounds asparagus, trimmed and cut into

2

-inch pieces

½ cup

mayonnaise

6 ounces

sharp cheddar cheese, grated

½

onion, diced

2 tablespoons

flour

2

cloves garlic, minced

1 cup

milk
salt and pepper

15

Ritz crackers or similar, crushed
---
Instructions
Place the asparagus, mayo, and cheese together in a large bowl.
In a skillet over medium heat, add the onion with a drizzle of oil. Saute the onion for about 5 minutes until soft and slightly browned. Sprinkle the garlic and flour all over the onion mixture. Stir to create a roux and let the flour cook for a minute or two.
Very slowly pour the milk into the skillet, stirring as you go to incorporate the milk into the flour mixture. Let the milk sauce come to a bubble. Sprinkle with salt and pepper.
When the milk sauce is slightly thick, pour it into the bowl with the asparagus and other ingredients. Stir to mix everything together, and pour the mixture into a baking dish, 9x13 or similar. Sprinkle the crushed crackers over the casserole.
Bake the asparagus casserole at 375F for 40-50 minutes or until the asparagus is just tender and the cheese is bubbly. Broil the top for one minute if you'd like to brown the crackers.
Serve. Eat. Enjoy!
Equipment
Notes
Make this in advance up to the baking step, it will keep in the fridge for 3 days or so. Then bake right before eating.
Prep Time:

15 minutes

Cook Time:

45 minutes