Hello, summer! The most delicious strawberry cream cheese pie with no Jello and no sweetened condensed milk! This version uses cornstarch to thicken the strawberry layer and has a base of sweetened cream cheese whipped with fresh cream for a decadent, creamy layer. Make this pie with your favorite pie crust; graham cracker or pastry pie crust both work deliciously!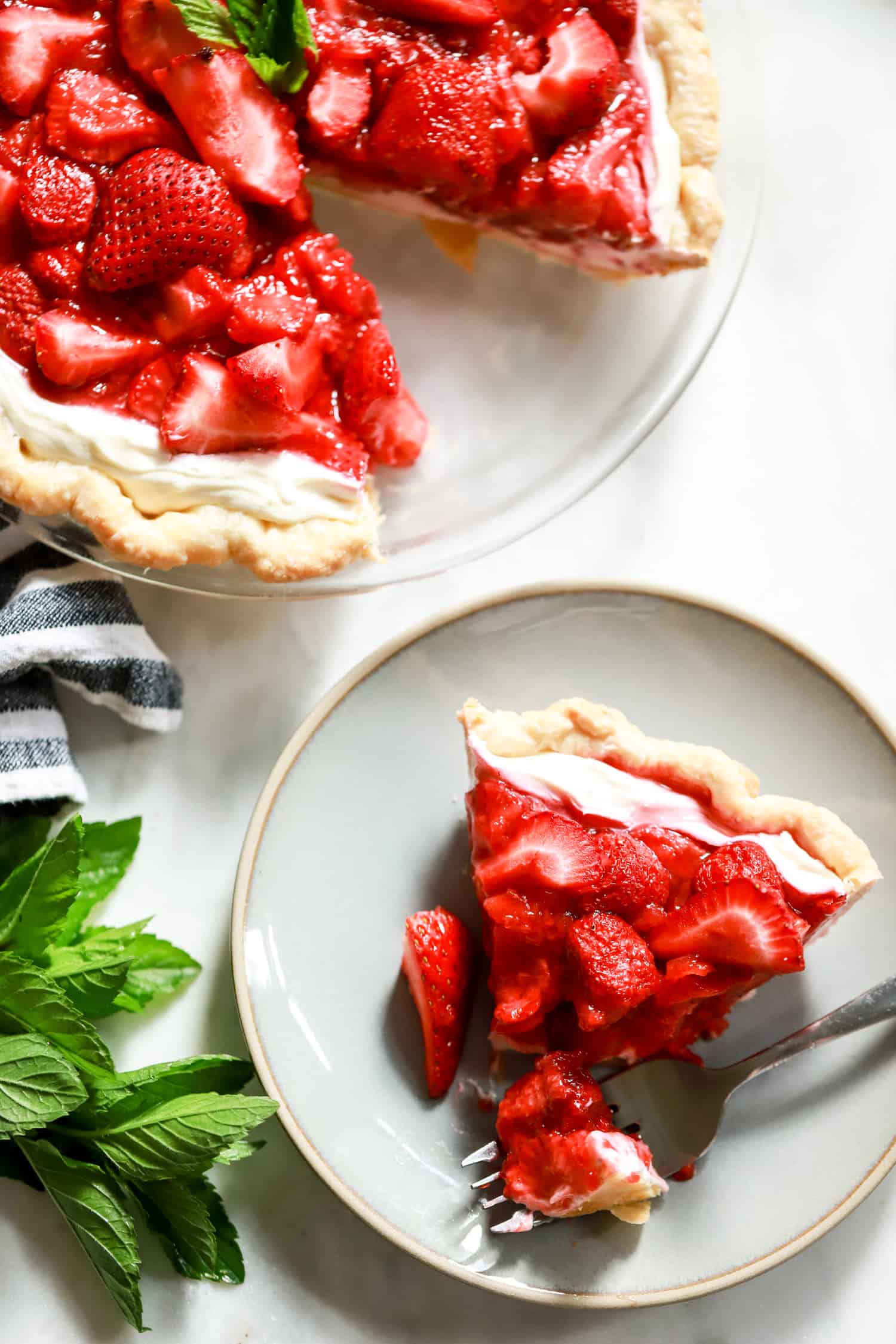 Ok strawberry season, I see you.
We have been going through literal gallons of local strawberries since the season started, and every year we go through the "they're just so much better in season, right?!" conversations that we have every year. I mean, of course local, in season stuff is better.
Strawberry pie is one of my favorite ways to use up bunches and bunches of strawberries, and there are tons of variations on strawberry pie. This is a strawberry cream cheese pie with a fluffy cream cheese layer, lightly sweetened berries, and flaky pie crust because I just like it better than graham cracker crust.
...