OMG OMG OMG.
I have for you today the Best One-Bowl Brownies Ever and just trust me when I say that you absolutely definitely want to make these this weekend and twice per week for ever and ever, amen.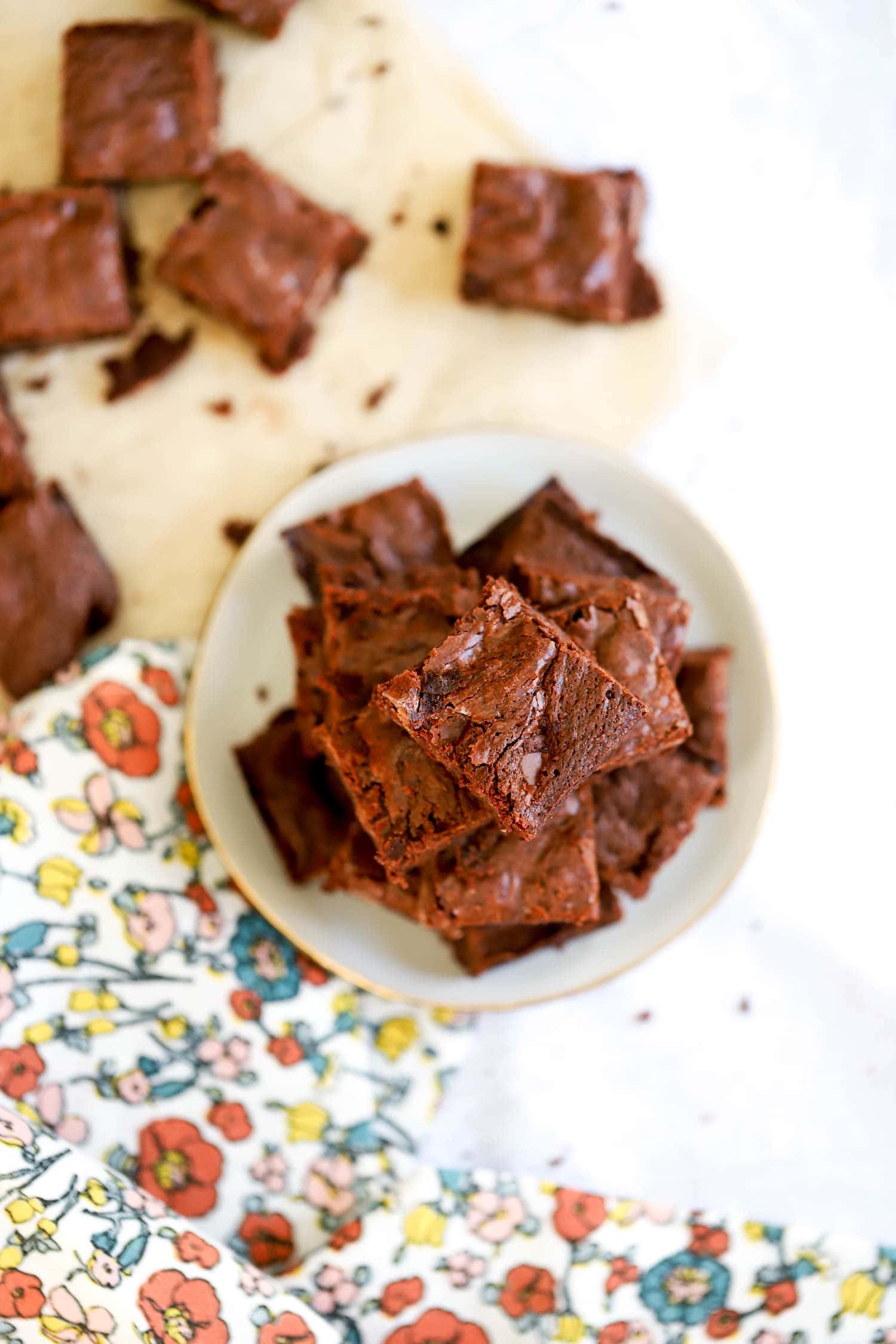 First! These are from Sally's Baking Addiction, where I go for literally any baked good I have questions on. Her articles are so useful, recipes ALWAYS work, and the entire site is just all-around a gold mine of delicious happy desserts.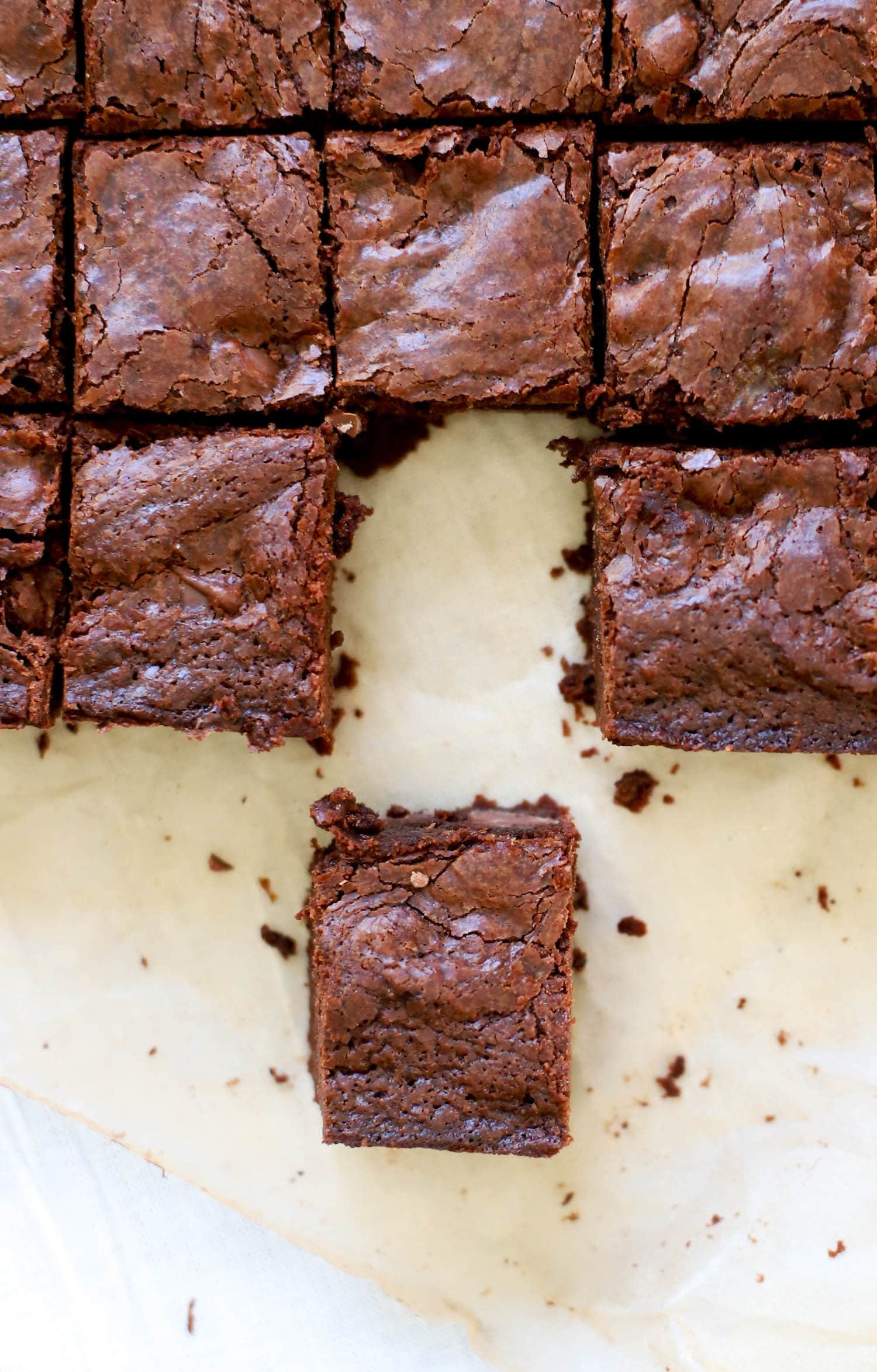 I found these one weekend when I literally thought "I want to make brownies and not go to the store," and so I looked at a few recipes that were marketed as easy/fudgy and contained items I had in my pantry.
These fudge brownies have a mixture of brown and white sugar for texture and THREE kinds of chocolate. Bars that get melted with butter because everything is better with butter, then cocoa powder that goes with the sugar/flour, and chocolate chips stirred in at the end because of course they are.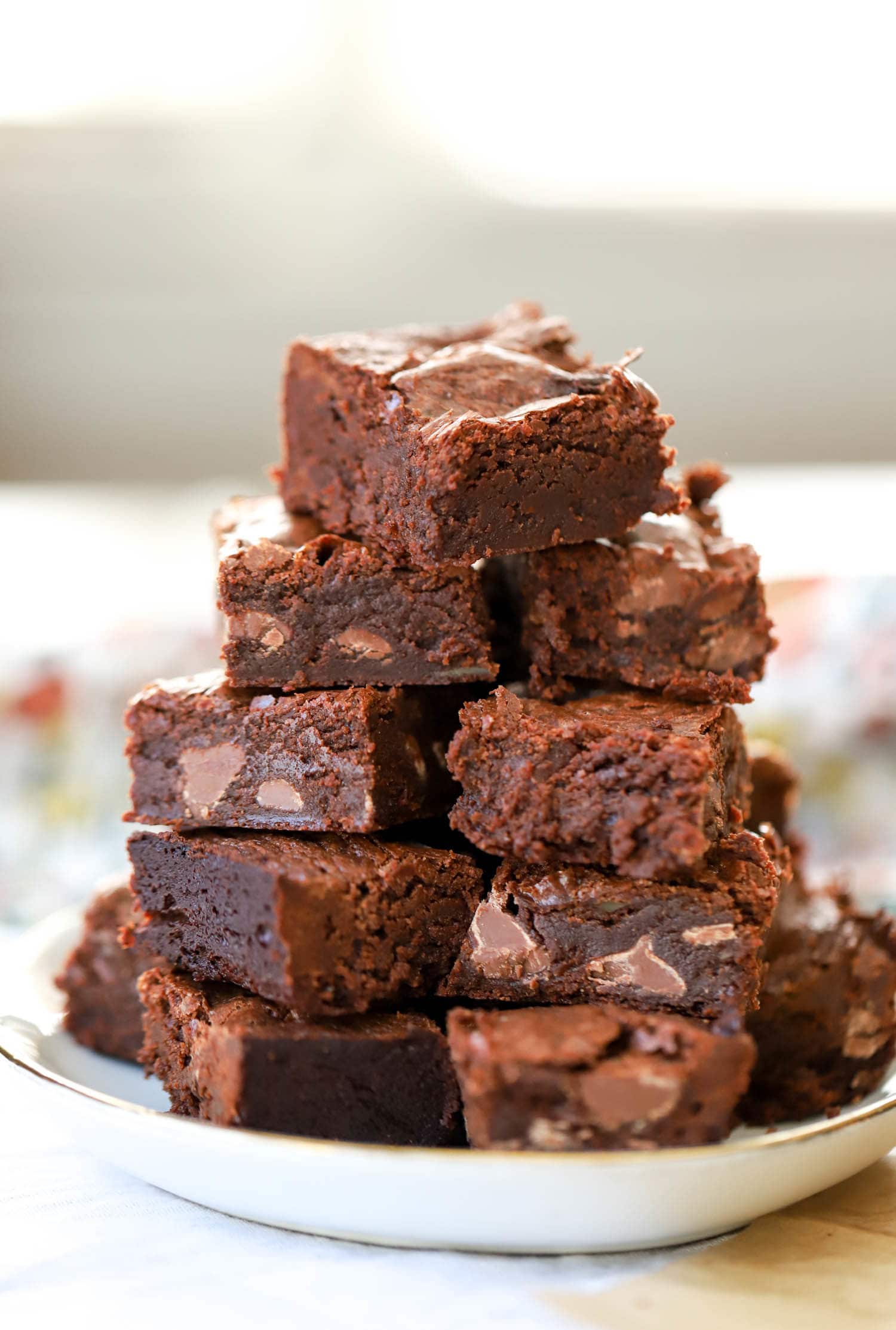 The original instructions for this calls for using a pot to melt the butter and chocolate bars, then a bowl to mix the batter, but I've started doing the entire recipe in just one saucepan/bowl (just let it cool for a minute first), and the brownies turn out great every time! I just measure everything in advance and whisk the dry ingredients together so that I'm completely ready to work quickly once the chocolate and butter are melted.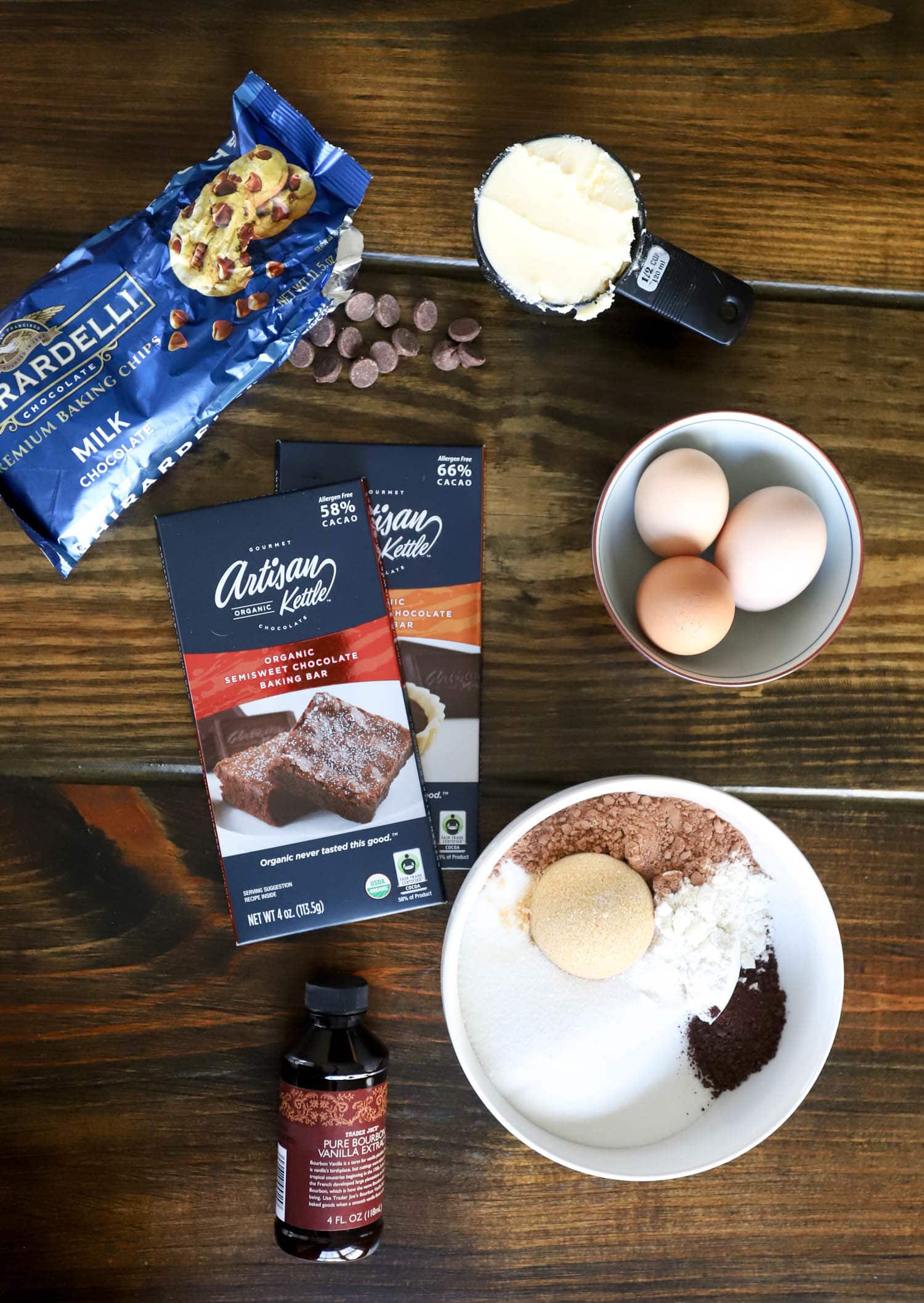 How to Make One Bowl Brownies
Start with the chocolate and butter in a saucepan over medium heat. As soon as the butter starts to melt, stir the chocolate into the butter for a few minutes until it's almost completely melted, then turn the heat OFF and keep stirring until the mixture is smooth.
Let the chocolate/butter sit for just a minute or two off the heat to cool. While this is happening I prep my pan, an 8x8 or 9x9 square works great for these. Then, stir the dry ingredients quickly in to the butter mixture.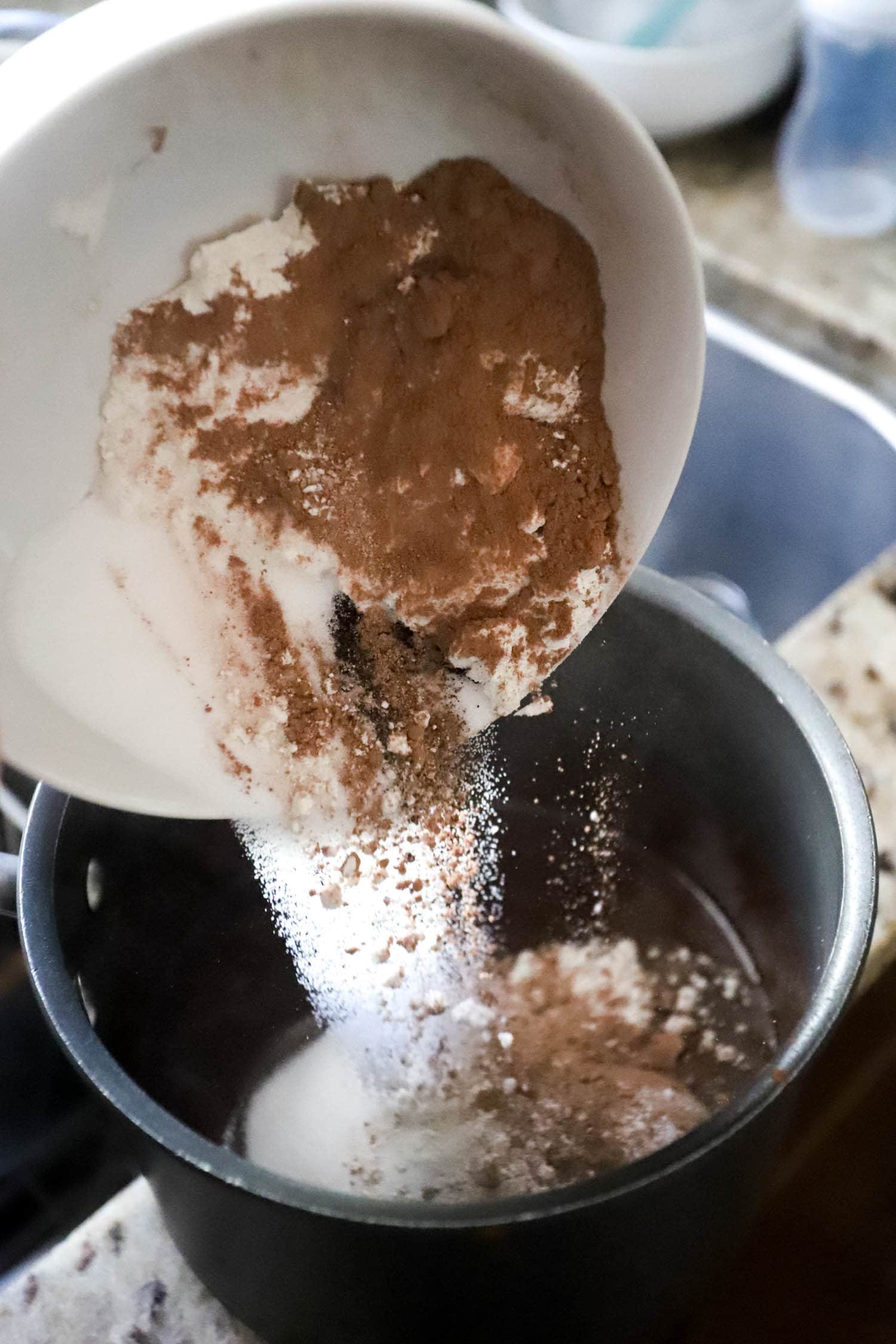 I do the dry ingredients first to bring down the temp of the chocolate just a little bit, then quickly stir in the egg so it doesn't scramble. Then, chocolate chips!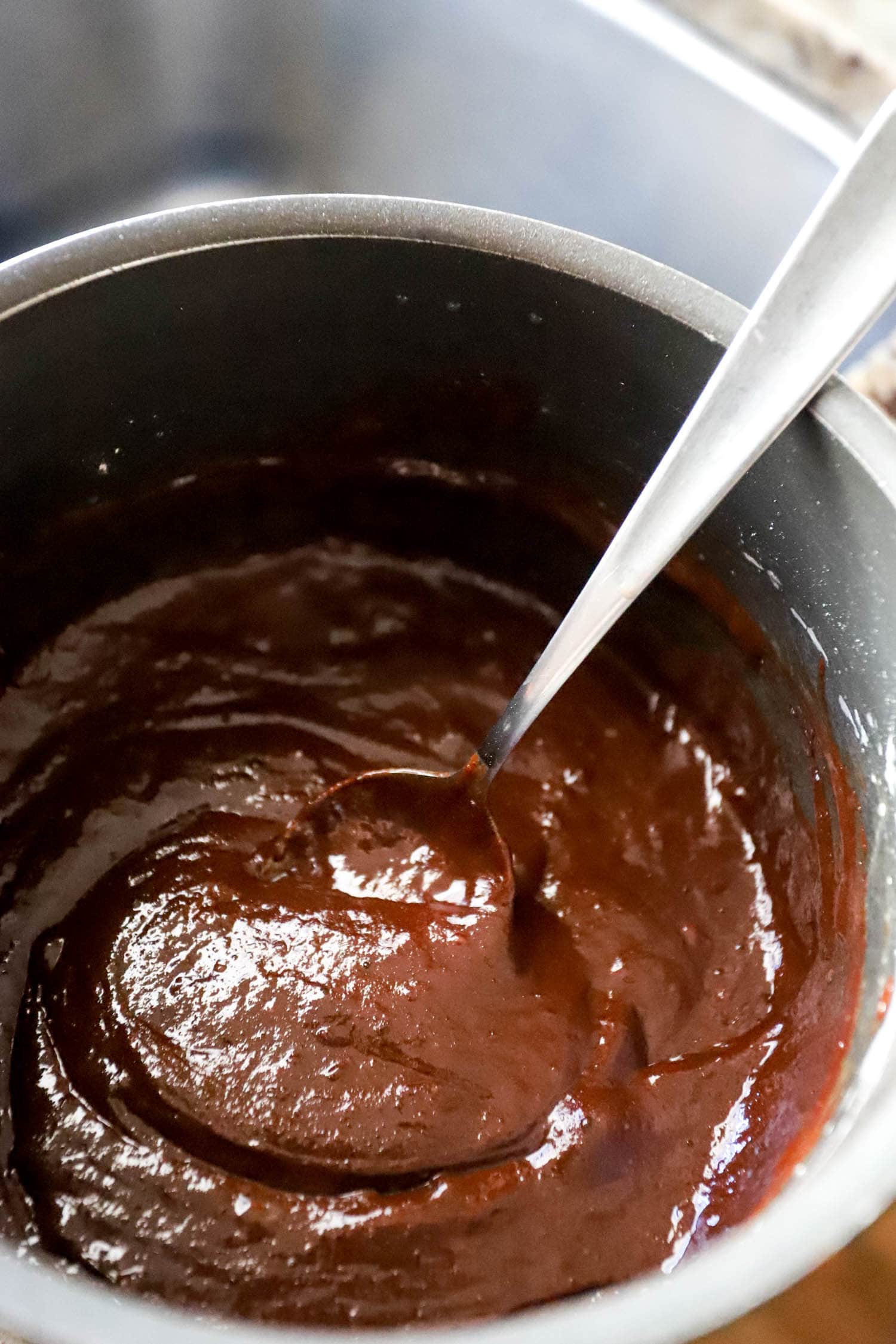 Batter goes into the pan. Pan goes into the oven.
The Best Homemade Brownies you will ever eat!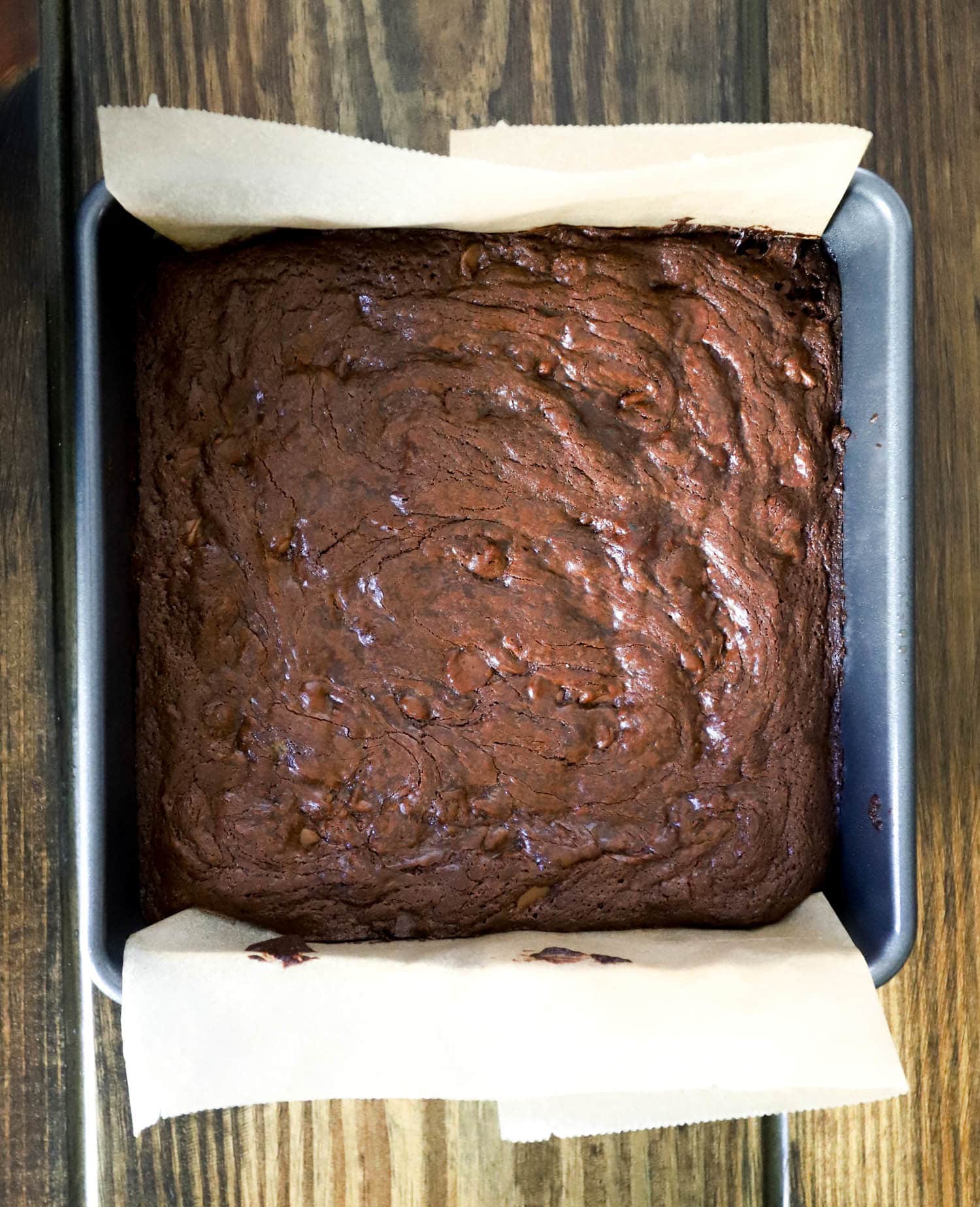 The crunchy crust is where it's AT, you know.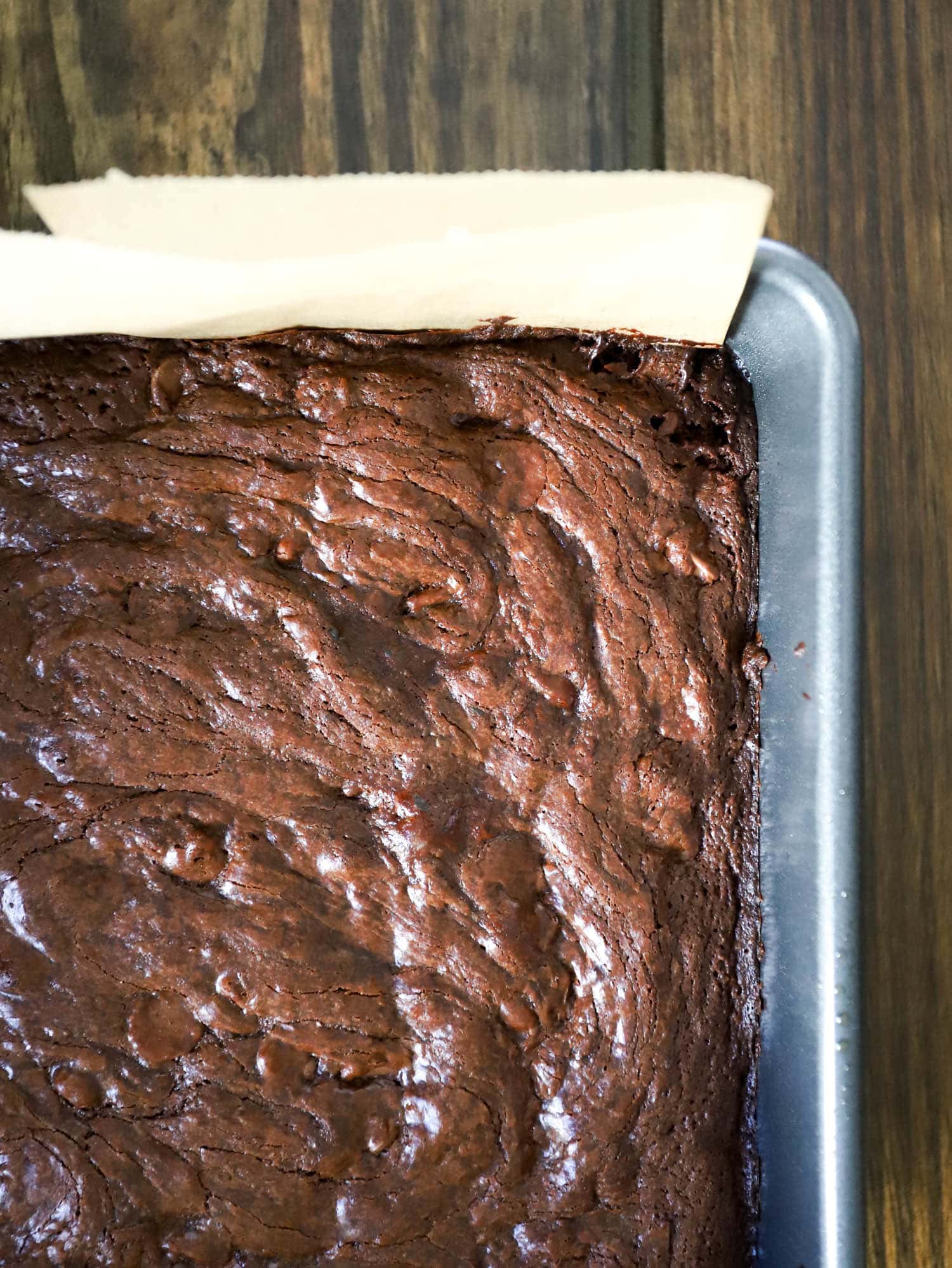 The insides of these are perfectly gooey, and I definitely undercook my brownies so they're extra fudgy. I also cut these into SMALL squares because they're so rich. And then I eat four at a time, but the option for small portions is there! For someone else.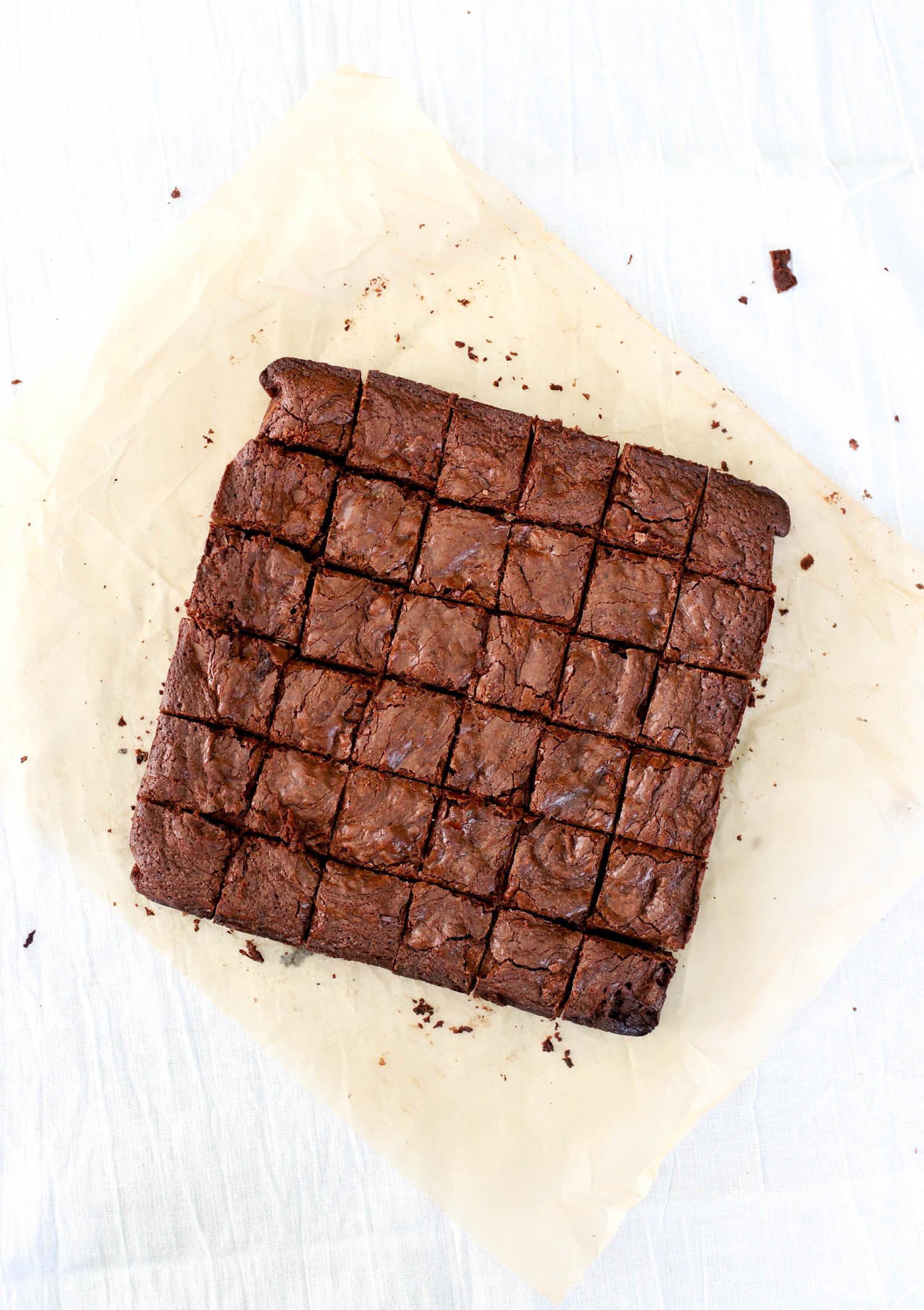 These one bowl fudge brownies are of course massively kid-friendly, but adults that have had them are all "wow yes v amazing" to this recipe in particular. I think adding walnuts would be especially delicious as well!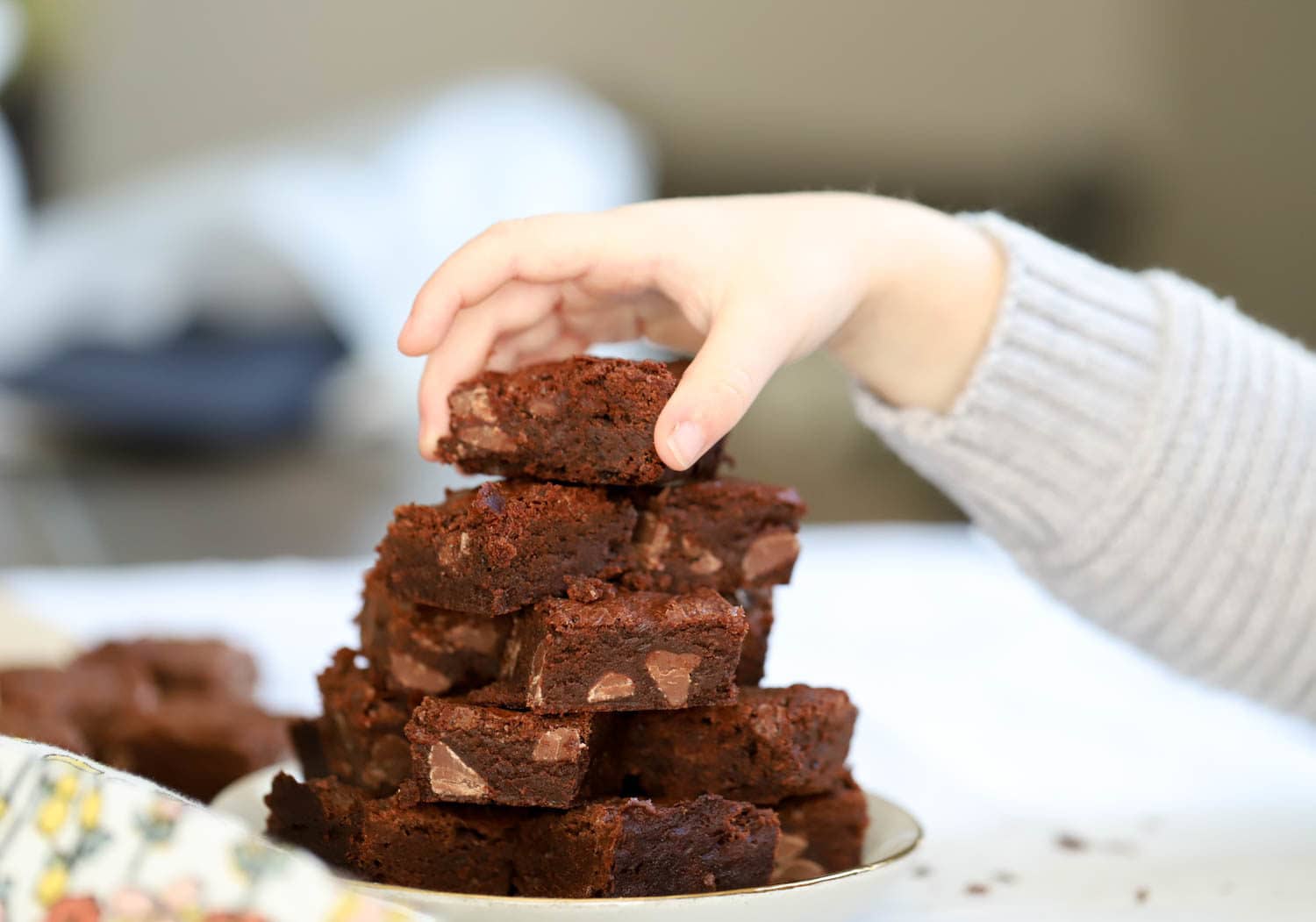 This time of year I'm always hunting for a new baked good for teacher gifts, end-of-year parties, or any sad meeting that needs a smiley emoji brought to the table. Here's Beck exercising zero restraint!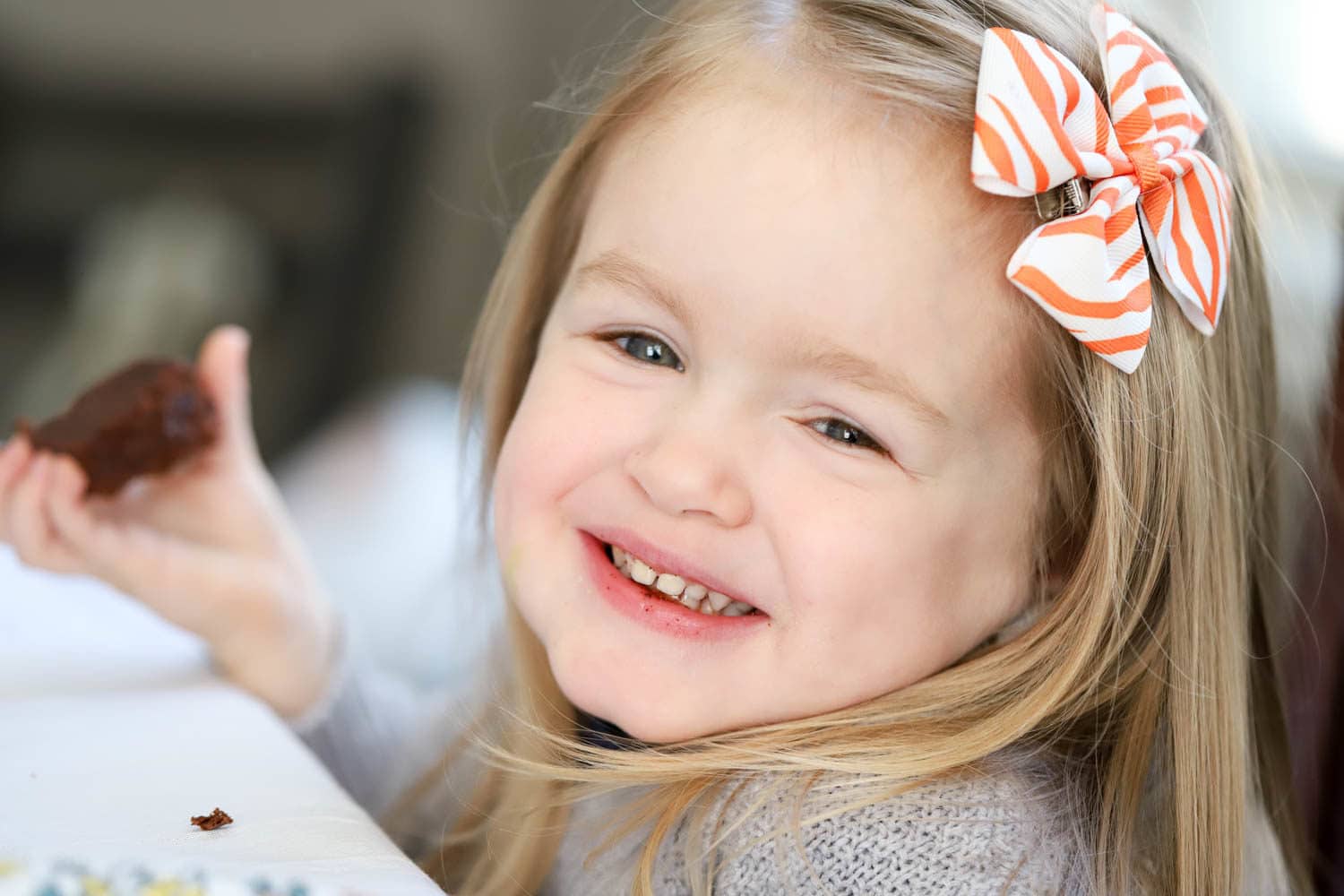 These store really well since they're so moist and dense, on the counter for a few days or in the fridge/freezer for a longer period of time. This counts as meal prep, I'm sure of it.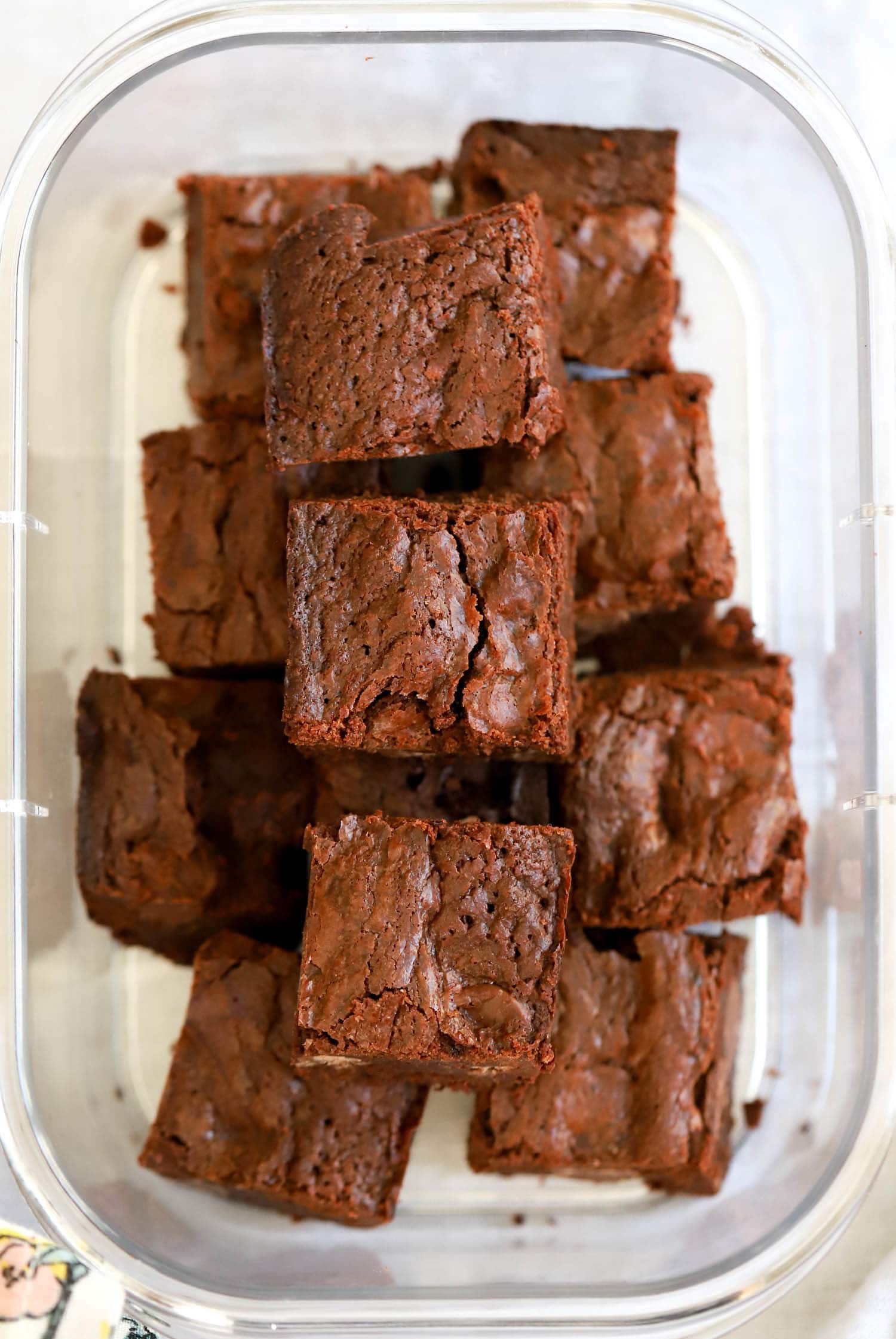 Brownies are the new smiley emoji. Amen.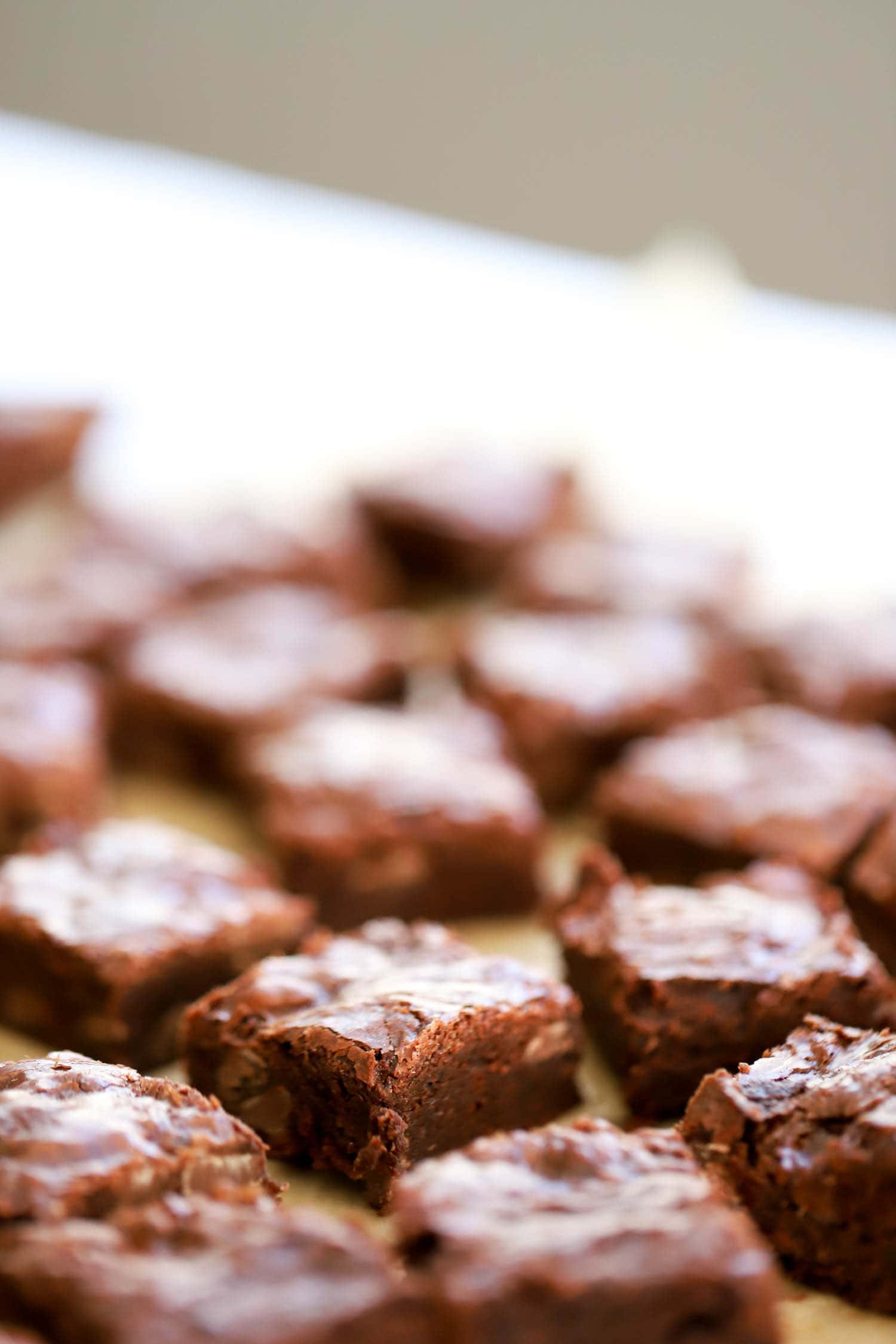 Enjoy these! They're simple enough to leave the boxed mix behind, if you're into that sort of thing.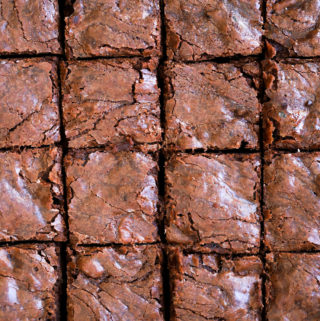 One-Pot Fudge Brownies
These butter-based fudge brownies come together in just a few minutes and are gooey on the center with a delicious crackly crust. 
Ingredients
½

cup

salted butter

8

ounces

baking chocolate

I like a mix of dark chocolate and milk chocolate

¾

cup

granulated sugar

¼

cup

packed brown sugar

3

large eggs

1

teaspoon

vanilla extract

½

cup

+ 2 tablespoons all-purpose flour

2

tablespoons

unsweetened cocoa powder

¼

teaspoon

salt

1

cup

chocolate chips
Instructions
Preheat the oven to 350F. Prepare a 9x9 baking dish with cooking spray and/or parchment paper.

In a small pot, melt the butter over medium-low heat. Break the baking chocolate into chunks and stir it into the butter until melted. Turn the heat off and remove the pot from the heat.  

Let the chocolate mixture sit for about 2 minutes to cool slightly, then stir in the sugars, vanilla, flour, cocoa powder, and salt.

 Quickly stir in the eggs one at a time so the eggs incorporate into the chocolate mixture and don't scramble.

Stir in the chocolate chips.  

Spread the batter into the prepared baking dish and bake the brownies for 32-35 minutes. I go lower on the time for extra chewy brownies in the middle. The center of the brownies should be soft and the edges just pulling away from the sides of the pan.

 Let the brownies cool in the pan for at least ten minutes before slicing and serving. YUM.
Notes
·

       

I've made this with fancy chocolate bars before and it was…not gross. At all.
·

       

Chocolate depends on your preference – a mix of super dark and milk chocolate is nice and balanced, but these can be really rich with all dark chocolate, or milder with milk or semisweet chocolate. Change it up each time!
·

       

I cut these super teeny because they are so rich, but feel free to make larger brownies if that's what your heart calls out for!
Recipe adapted from Sally's Baking Addiction.