This sour cream guacamole features grated onion and garlic for tons of flavor + no chunks, and lime juice and fresh tomatoes for delicious pico + guac flavor mixed into one. If you love guacamole, you will LOVE this version.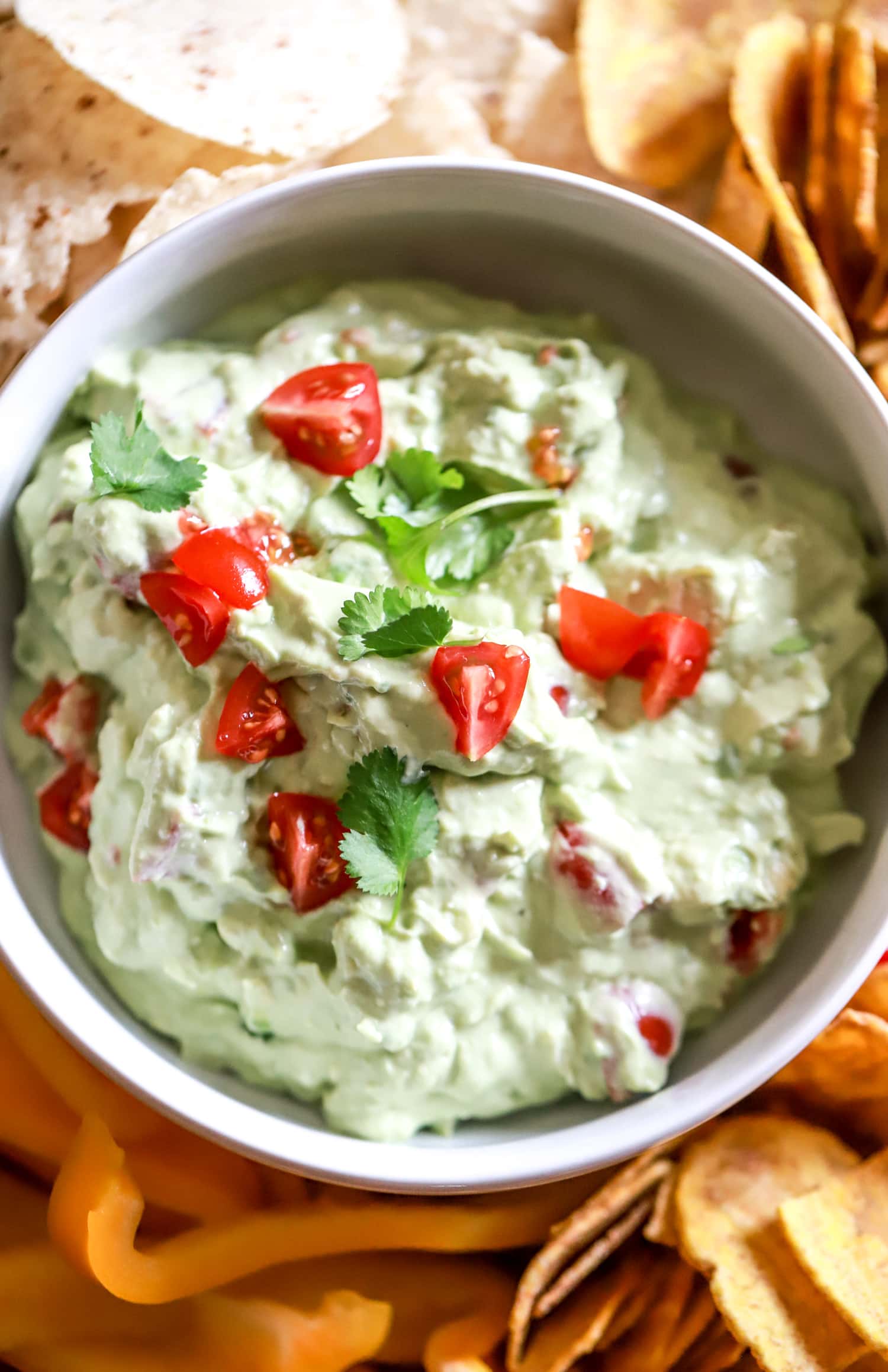 My friend Heather and I have had some pretty extensive happy hours, and over the years we have expanded our "let's just set out some cheese and crackers" offerings to tons of different appetizers, snacks, and spreads. We do breads, cheeses, these tomatoes, fruits and veggies, all in the name of "absorbing the wine." It works for us.  
Once we were having one such important business meeting and she said "I made guacamole!  But with lots of sour cream." And BOY did she mean it. This was a recipe invented out of necessity, she had half an avocado and other flavorful things that didn't quiiiiite make more than a few chipfulls of regular guac, so this dip came about.
Mostly sour cream, some avocado, flavors for eons. We've both been making it for various other people ever since, and it's been a massive hit with everyone who has tried it. So, while I can't take all the credit for this recipe, it needed to be one that you started making right. this. moment. If you hate guacamole you'll LOVE this. And if you love guacamole you're probably already drooling.  
...