Delicious, easy whole smoked turkey breast with just a few simple steps! This is a smoked turkey WITH NO BRINE for no mess or extra planning. A turkey dry rub for smoking and a few hours in the smoker produce the most delicious, juicy turkey breast ever!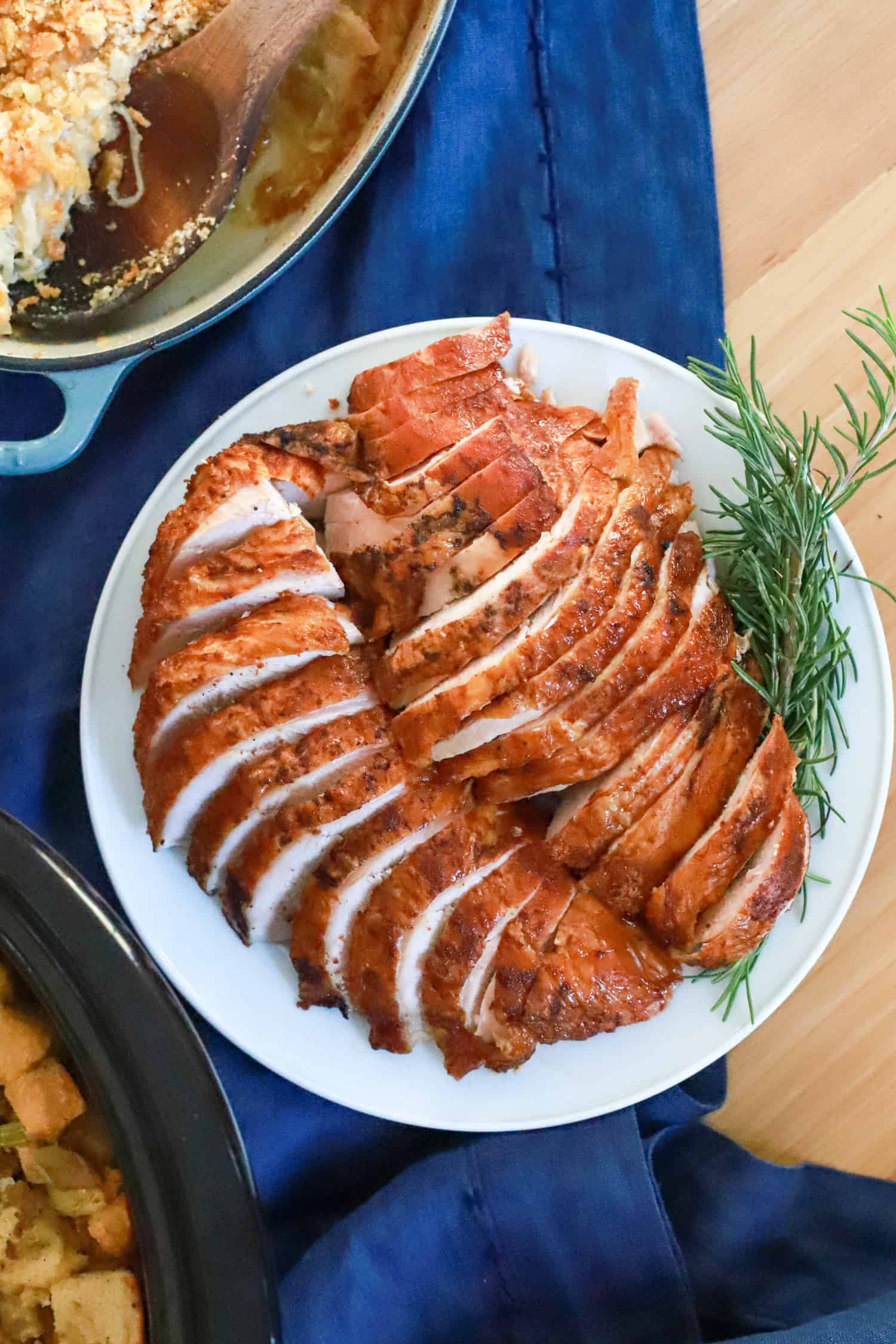 One thing about turkey: people either love it or "meh" it and really love sides. I fall on the "sides are preferable" side (lol) of things generally, unless the turkey is really freaking good.
And let me say this: smoked turkey is really freaking good.
(although, if you don't have a smoker, I have a roasted turkey breast and foolproof whole roast turkey that are also really, really good!)
I LOVE smoking turkeys for Thanksgiving or Christmas. The benefits are endless: the oven is free for side dishes to bake, and the low + slow way the smoker works means that the turkey stays super flavorful and juicy.
...