Yummy vegan pasta salad is the perfect summer side dish! I make this with any seasonal veggies I have on hand, pine nuts, and lots of fresh herbs and lemon vinaigrette for brightness. Change up the veggies, pasta shape, and herbs each time for a fresh take on this yummy, healthy side dish!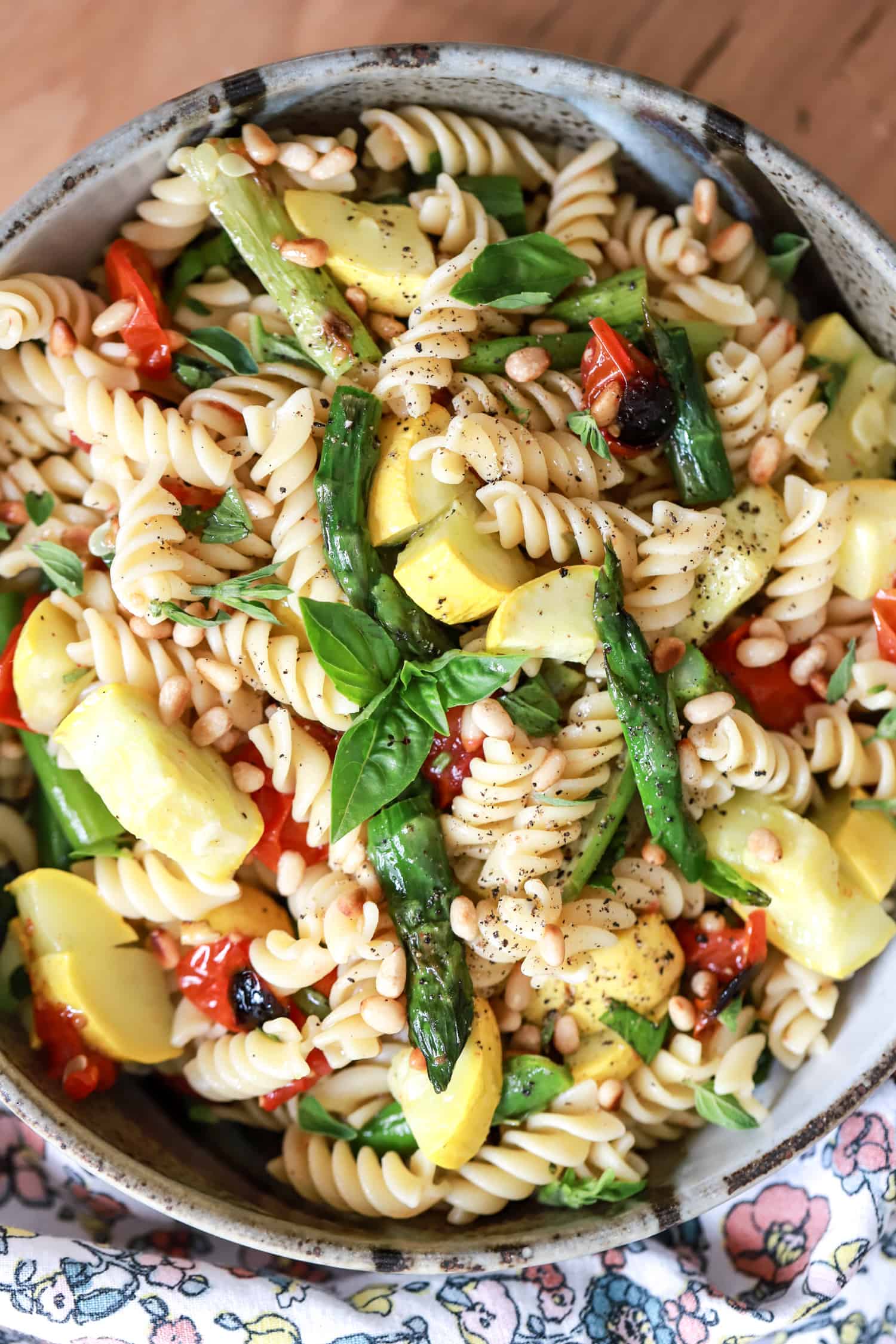 I just finished the book Hello, Summer and tbh want to start all recipes like this with OH, HELLO SUMMER, but it feels kind of redundant.
Know that I'm thinking it, though.
This is, to me, the pasta salad to end all pasta salads. It's light, fresh, and full of summery flavors. I love that it's vegan because lots of different types of eaters can eat it, and almost every aspect of it can be switched up based on what you have on hand. Different nuts, veggies, fresh herbs, it all works.
...