Delicious, easy hot corn dip with cream cheese and jalapenos with just 7 ingredients. Vegetarian, gluten free, and PERFECT for any party or appetizer need! I serve this with Fritos scoops because FRITOS SCOOPS, but it's also really delicious scooped onto tortilla chips or no-knead bread if you're feeling fancy.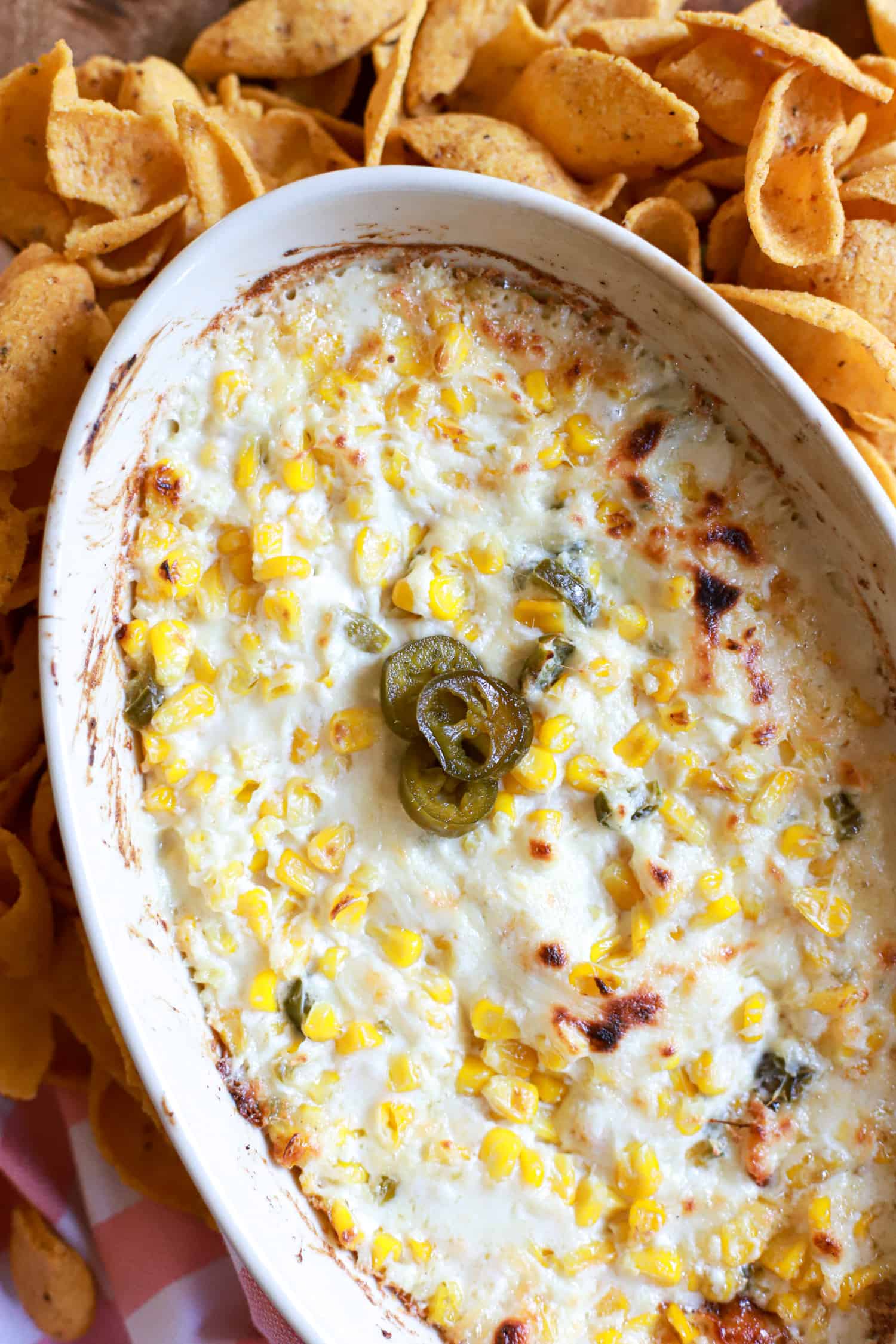 ...with only 7 ingredients!  A few basic things, mix, bake, scoop into your open trap.
This corn dip is one of those creamy, super simple classic hot dips that is so perfect for almost any occasion.
I've made this twice in the past 2 weeks, for different crowds, and both times it's been met with massive acclaim and very few leftovers, which is my main measure for success. It's a little sweet, a little spicy, a lot creamy, and the easiest of all the easy dips.
I use frozen corn and jarred jalapenos, BUT I've also added a chopped fresh jalapeno on instances where I wanted more spice. So, feel free to upgrade your ingredients if that sounds fun to you!  
...