The easiest way to make seared steak in a cast iron skillet! Exactly how to make NY Strip Steak on the stove with easy, buttery shallot sauce made right in the steak pan drippings makes the most fun date night at home. This entire recipe has just 5 ingredients and takes less than 30 minutes. I particularly love the shallot sauce served over rosemary steamed potatoes or mushroom rice.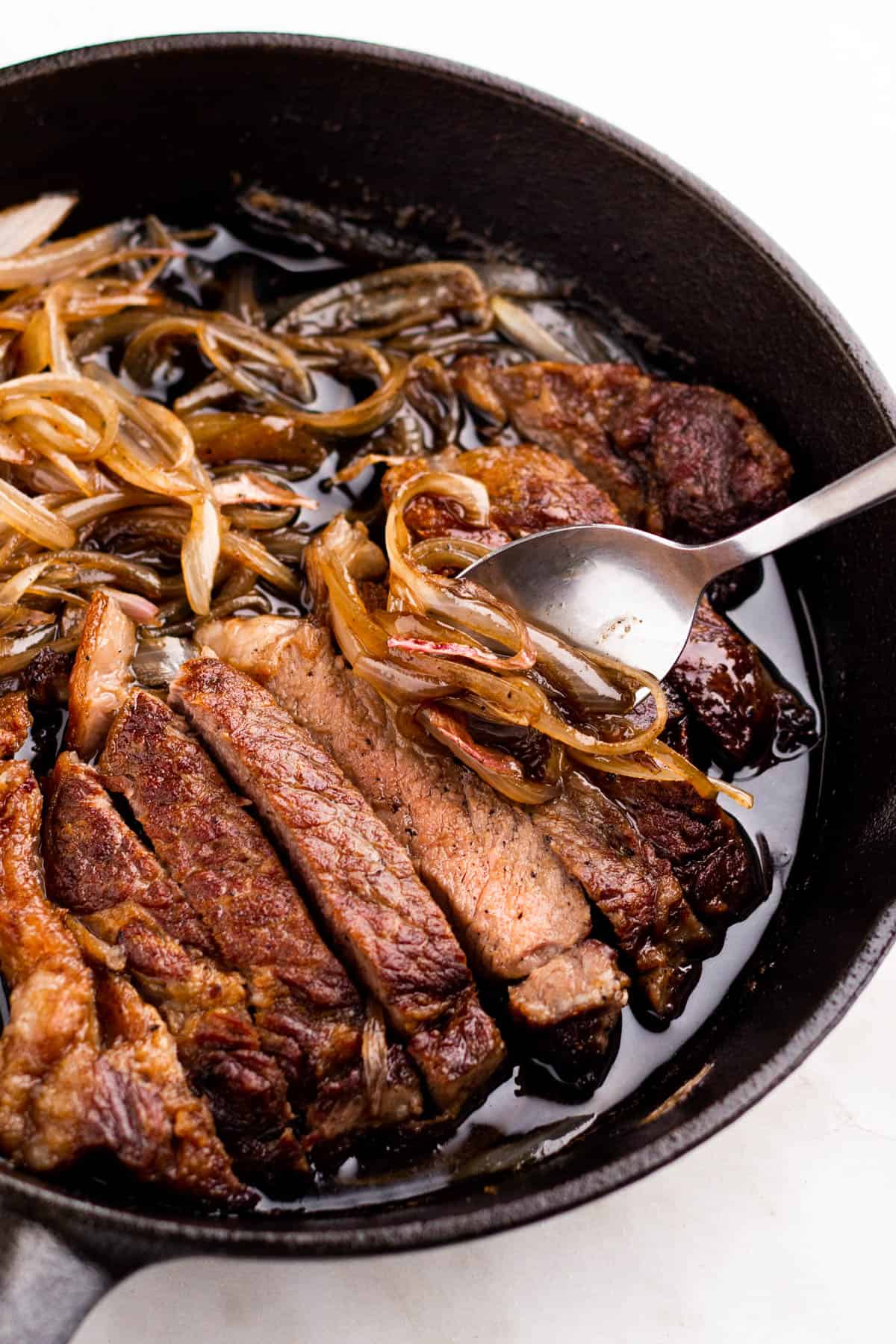 Hi! How is your week going? I think the older we get the more we say it, but what a week. We're struggling to stay afloat in a very busy season, and with a lot of in and out, dinners together to reconnect are definitely part of that plan.
I love a Nice But Very Easy mid-week meal when we're super busy, and this is by far our favorite way to eat New York strip steak (or honestly any steak). We eat it with some kind of roasted veggie that can cook while the steak works, and dinner is DONE in 30 minutes, maybe less. 
...