Delicious, easy strawberry cucumber salad with quick pickled onions! This is one of my favorite summer side dishes: it's vegan, gluten free, and makes the MOST of in-season produce! I love this with fresh dill, but it's also really nice with mint and basil. Use any herbs you have on hand! Make it a meal with 3-ingredient grilled chicken marinade and loaded potato salad.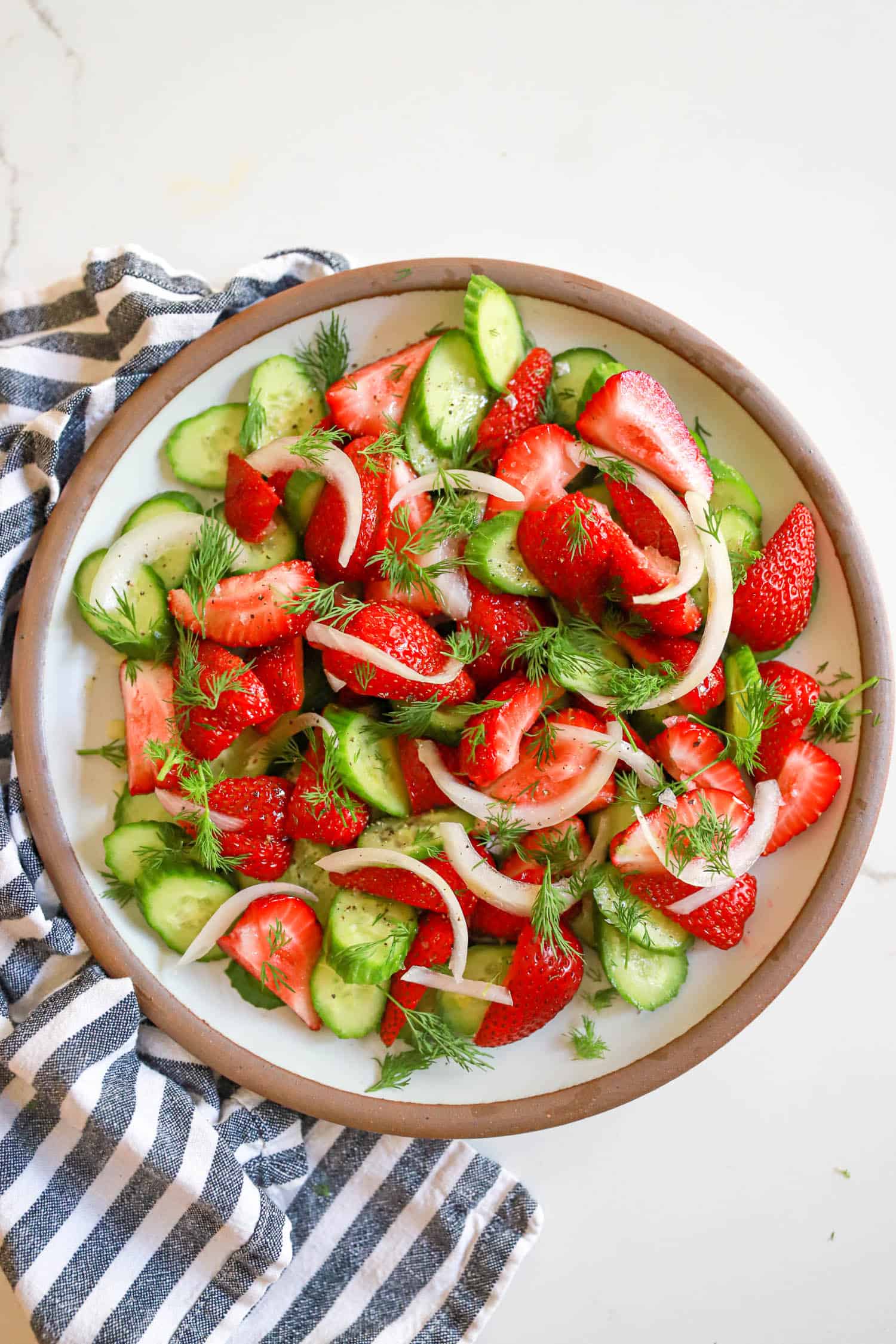 Ok, real talk about fruit in salads: this is a polarizing topic, amirite? Very on trend for the times, I suppose.
I don't exactly get it why people care so much, but, as for me, I'm team sweet/savory at all times, which makes this simple cucumber and strawberry salad the absolute perfect summer salad, in my mind.
...