The best Valentine's Day 2023 date night starts with pasta! Here are my favorite Valentine's Pasta Recipes to make at home. They're yummy, simple, and there's something for everyone on this list!
Make them a meal with seriously easy chocolate mousse and some fake-out focaccia with cheese for a quick and easy appetizer.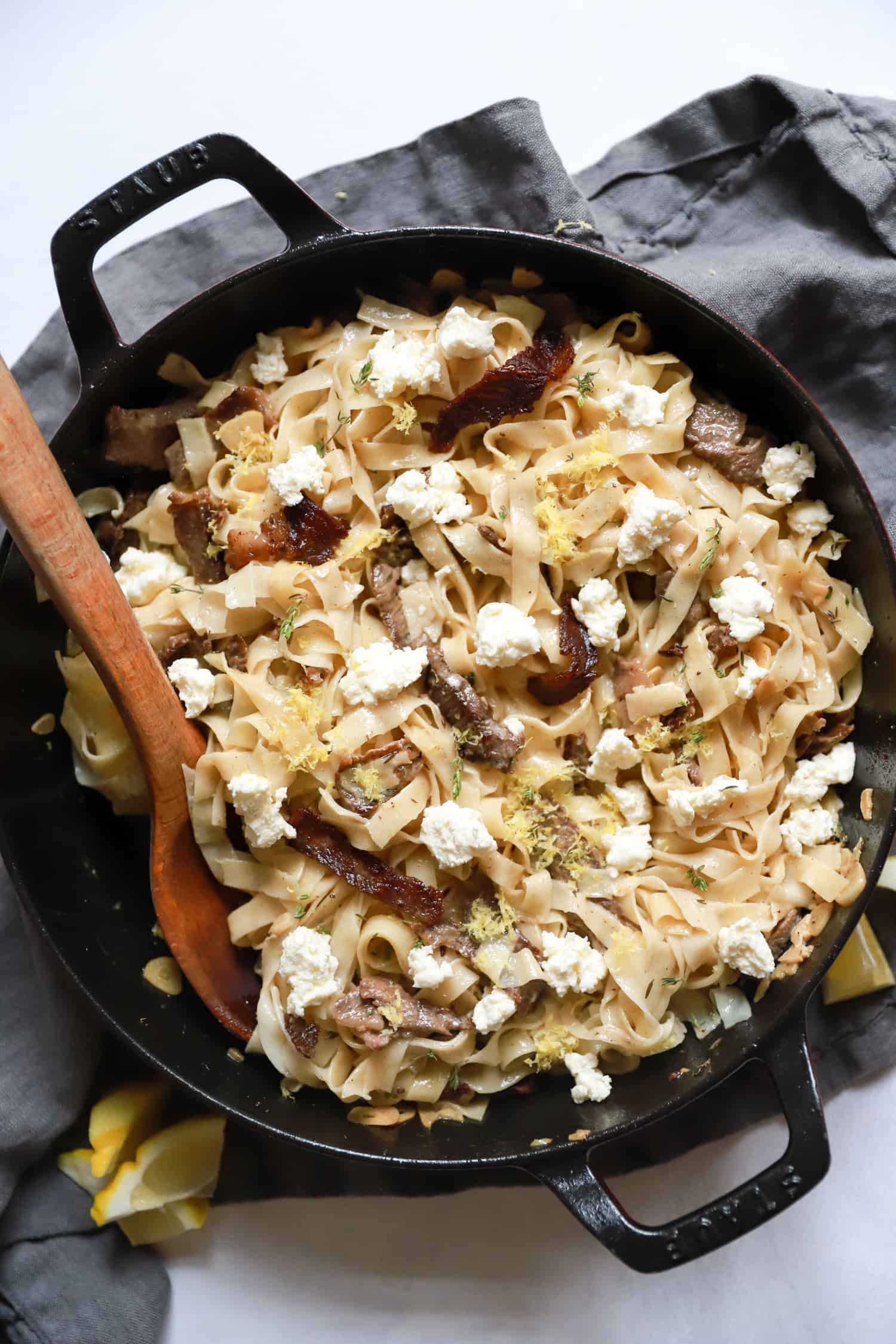 Are you celebrating Valentine's Day this week? Weekend? Ever? Never?
We technically celebrate our dating anniversary on V-day, but after a gazillion years together we....I have no idea...anymore. Mainly because I travel a lot this time of year and two times we had a newborn at Valentine's Day, and while I'm cool with a dating anniversary and a wedding anniversary as an excuse to hang out, it's definitely nothing mandatory for us anymore.
BUT.
One thing we do love to do is cook together, whether or not it's for a special occasion. Having Valentine's Day on a weekday is the PERFECT excuse to stay in, decompress, and make a fabulous pasta dish in stretchy pants, whether you're into the Valentine thing or not.
Here are some date night pasta recipes that I think you'd absolutely love for Valentine's Day or anytime. They're some of our favorites!
The Best Pasta Recipes for Valentine's Day
I have a whole pasta category if you're into even more yummy noods recipes, and of course sub zoodles for any of these if you need to eat gluten free. I have this spiralizer that attaches to my stand mixer and we use it ALL the time, almost weekly.
We also have the pasta maker attachment for our KitchenAid mixer if you want to get really fancy!
What to Serve with Valentine's Pasta
AND AND AND, if you're into takeout but maybe want to make dessert, OR if you want to go all out? A kale salad to start and chocolate mousse or chocolate mousse pie for dessert? Keep it simple with brownies?
Here are some other side ideas that I love for pasta night:
Valentine's Pasta: my favorite made-up-holiday gift EVER.
Last updated February 2023.