One of our favorite all-the-time slow cooker soups, tortellini chicken soup! This is a super easy, all-in-one dish with pasta, chicken, and spinach. There's no searing, hardly any chopping, just one Crock Pot, a few hours of waiting, and dinner is done! This is not terrible at ALL with some homemade focaccia with pizza dough for dunking.
Hello and hi and here's dinner!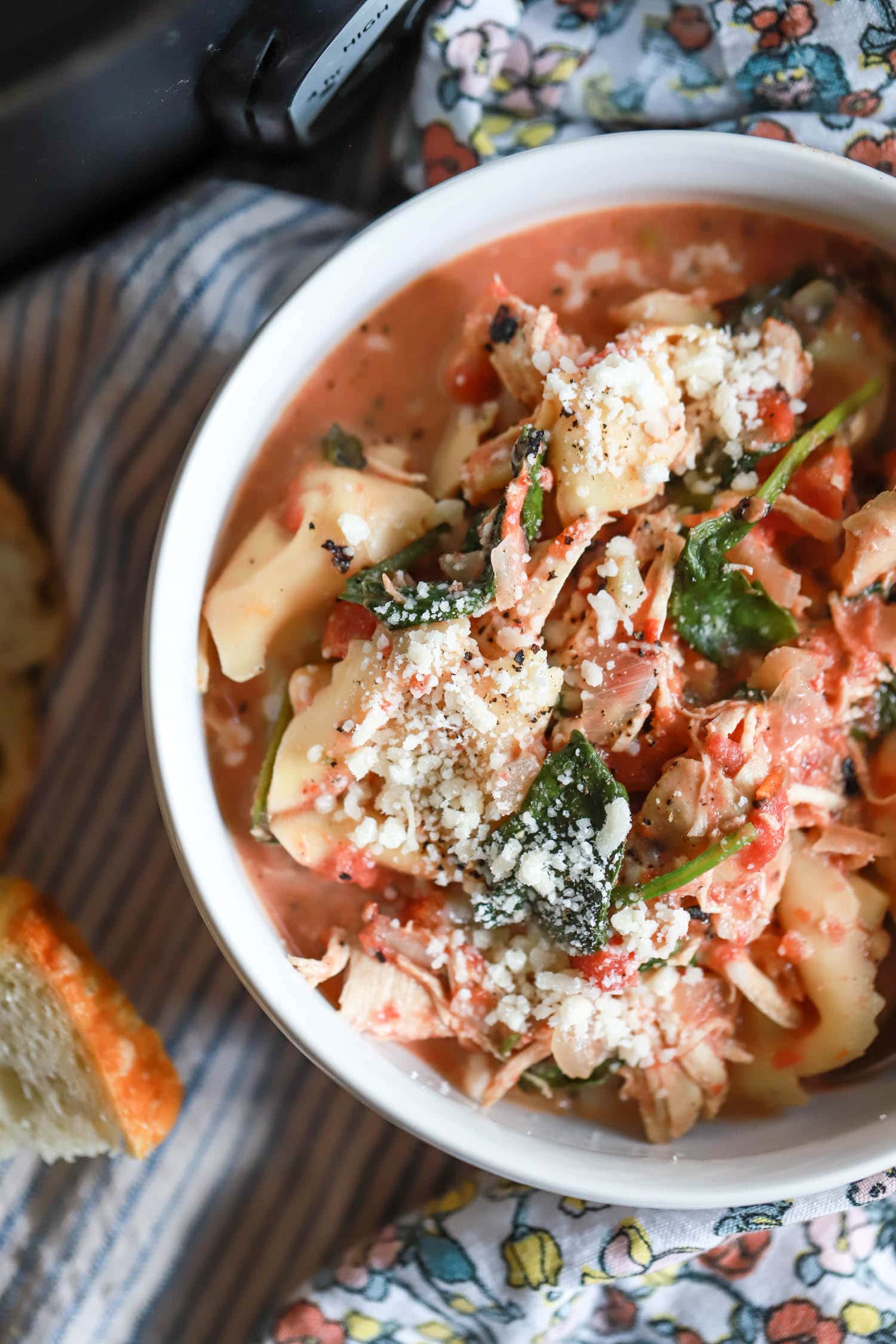 I absolutely can't believe it, but almost exactly one year ago my sister and brother in law came over and brought dinner, a slow cooker tortellini situation with chicken and tomatoes and cream. It was delicious.
We joked about how school would probably be cancelled starting that Monday (they're both teachers), joked about handwashing, joked about...everything.
About 36 hours later the entire world shut down and we didn't see each other for months.
...