The most foolproof Greek meatball recipe! Beef meatballs with just a little bit of filler, tons of flavor from lemon and oregano, with tzatziki for dipping. Make your own tzatziki sauce, or use your favorite storebought brand!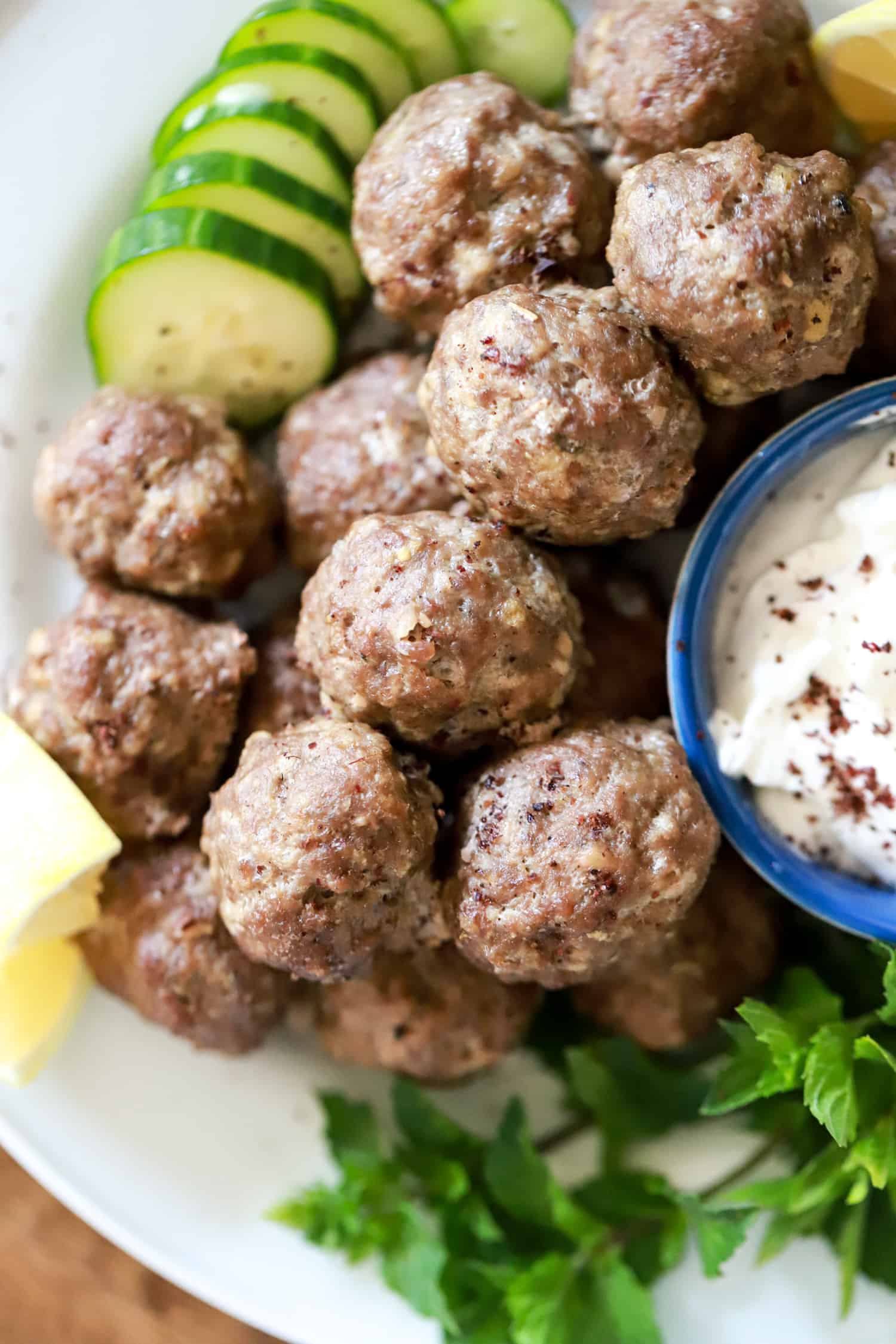 Omg meatballs are just so good, right? Seriously.
I find that when feeding people, meatballs are one of those "easy but a little special but also everyone likes them" recipes that are fun to make, hard to mess up, and can be made in advance. LOTS of good stuff there, right?
(Bonus points for meatballs being a nice kid friendly dinner aka pick it up with your hands, I don't have time to cut up your food 17 times a day.)
...