Delicious, simple steak and pasta with ricotta, lemon, and a delicious white wine sauce. This pasta is done in just half an hour or so and is delicious with seared ribeye or even as a use for leftover steak. Think: Lightened up steak pasta alfredo. Make it a full meal with crusty no-knead bread and a kale salad.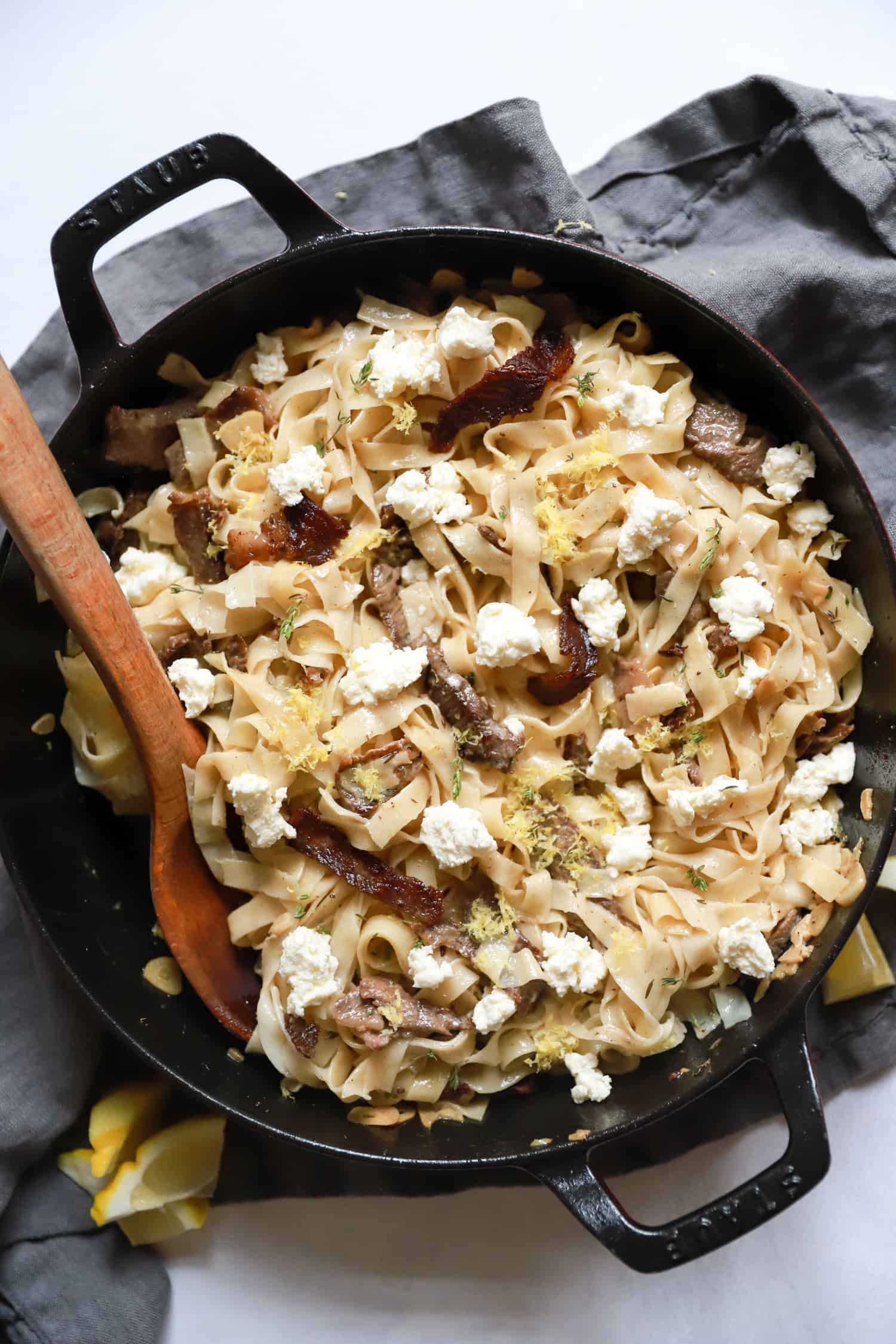 Can pasta be light if it has steak and ricotta on it?
I think yes.
This is REALLY cool and different.
It's pasta, but without a sauce....more like...stuff tossed with pasta and white wine. It sounds weird but TRUST ME. Eggy steak tagliatelle pasta with creamy ricotta is a really really really good combination.
...