Delicious Mexican ground beef that can be used in tacos, burritos, or over nachos! This is one of those foolproof recipes that is delicious, and features your own homemade taco seasoning, hard shell tacos with no seasoning packet! This ground beef is extra delicious with sour cream guacamole.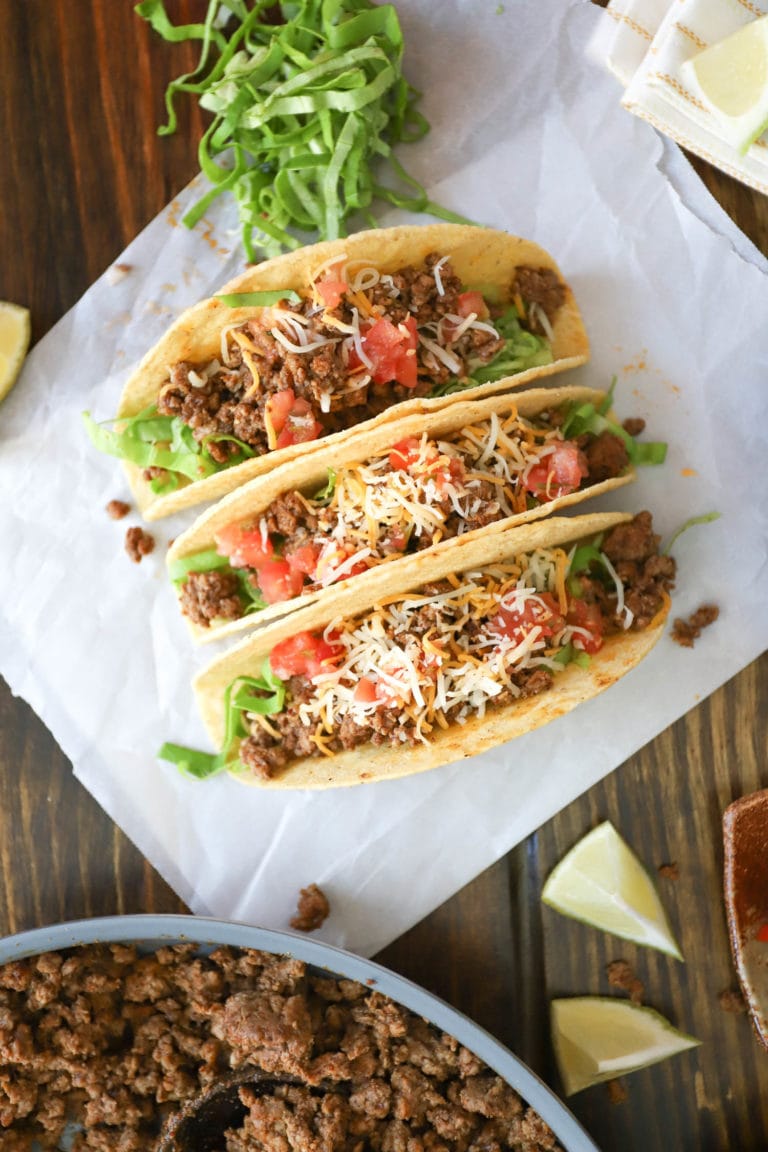 For Taco Tuesday hard-shell tacos, DUH.
We are a week away from Cinco de Mayo! This is excellent news because MEXICAN FOOD OBVS. Mexican and Indian are my true all the time, tried and true, even love the leftovers, favorite cuisines of all time. We eat a variation of each at least once per week, and I love that Mexican food specifically lends itself to so many different types of foods, uses for extra veggies, all of the good stuff. Plus: flavor. condiments. cilantro.
...