We all know that Labor Day is in September, right? The year is flying. We say it every year.
But! It's almost the start of a long weekend, and I feel like no long weekend is complete without some great food plans.
Whether you're going to a big gathering or staying home, here are some ideas for what to cook this weekend! Some are for sunny, hot days, some are for chillier evenings, some are for if you're already planted on the couch obsessing over football and your Fantasy stats. Labor Day Recipes for all activities!
Appetizers and Dips
For appetizers, I'll refer you to the appetizer category on this site, but favorites of mine are this sour cream guacamole that my bff invented, firecracker shrimp which can be grilled or made inside on a skillet, and this hot jalapeno corn dip literally never has leftovers.
For more substantial dips, I love Buffalo Chicken Dip with crackers and classic Pimento Cheese. For bonus points, make a batch of Green Tomato Jam!
Burgers Cooked Indoors
If you're on the "it's pouring rain but damn it still a summer holiday" train, these smashed burgers or these veggie burgers filled with roasted veggies are just the ticket. Make a few of each to have options! An indoor burger bash would be fab.
If you're into the "sandwiches that don't need to be grilled" idea, a batch of slow cooker BBQ chicken is delicious and easy for making sandwiches!
Tacos
These BBQ Shrimp Tacos would be perfect for any kind of party, always and forever. I'm thinking grill the shrimp first then top it with the barbecue sauce if you have nice weather, because grilled shrimp is one of the best flavors in the world. For vegetarians, Buffalo Cauliflower Tacos are delicious, and a batch of Classic Mexican Ground Beef rounds out a taco bar for kids.
Another fun taco idea would be these chicken club tacos, which remind me of an outdoor taco restaurant where you eat your weight in chips before even looking at the menu. You know the kind!
Chili
If it's cooler where you are, I love chili year round, no joke. This vegetarian chili is so comforting, and this slow cooker chicken taco chili is fab, if you aren't totally over chicken yet from reading this list. Sub ground beef if you prefer! Whole30 Beef Chili is delicious as well!
Side Dish Ideas
If it's possible, side dishes are my favorite food group. I could eat sides and skip a main protein 90% of the time, and the options are absolutely endless. For a hot option, Cracker Barrel Hashbrown Casserole is ~chef's kiss,~ and Loaded Potato Salad tastes like summer all year, in the best possible way.
Vegan Labor Day Recipe Ideas
Not to leave anyone out, some of my favorite vegan options! I love vegan tabouli, vegan potato salad, and vegan pasta salad for a potluck side dish offering. A batch of baked marinated tofu would go great with the taco bar idea, and this Thai-style Guacamole is vegan and absolutely delicious whether or not you're into animal products.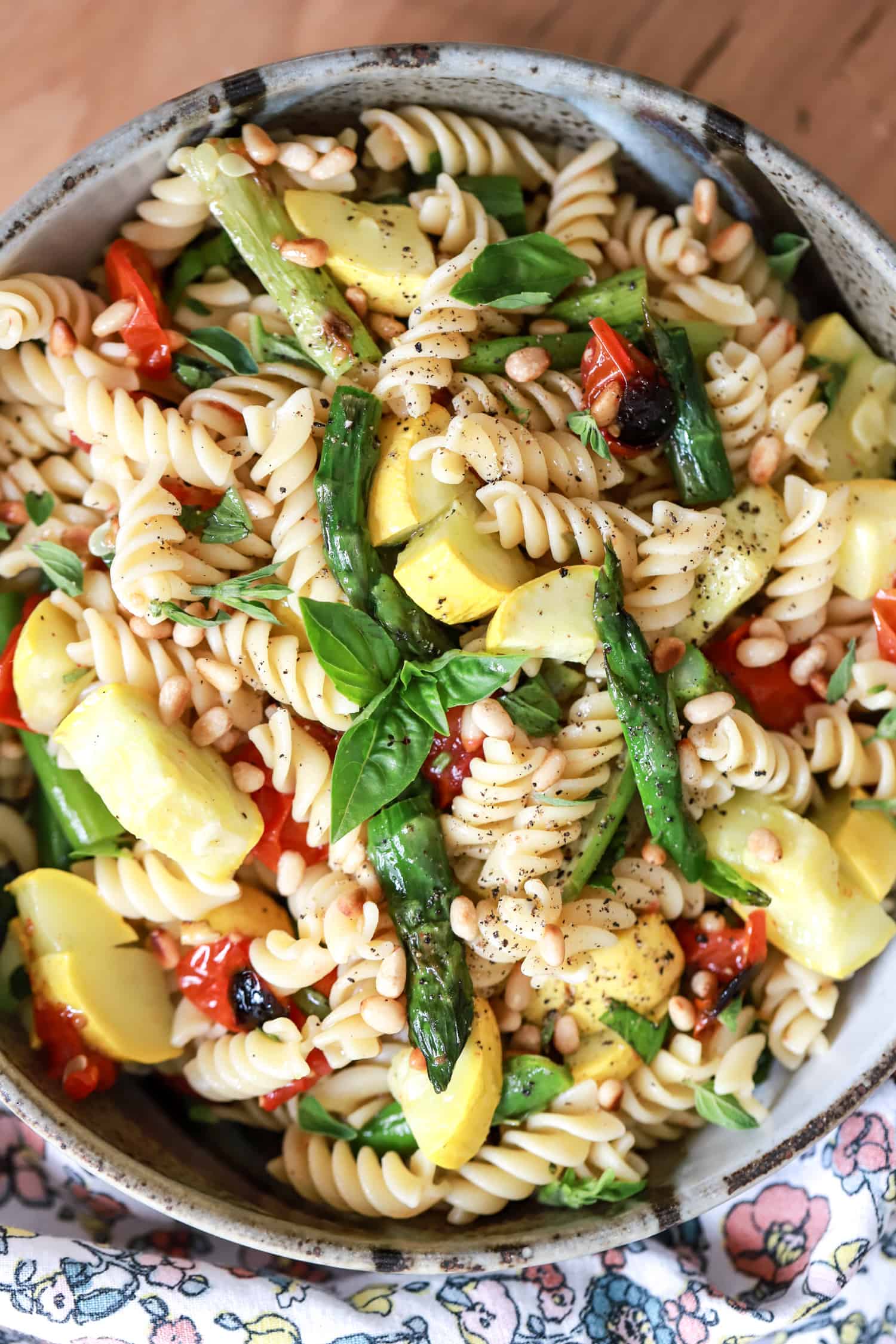 Desserts
I love taking desserts to potlucks because they can usually be made in advance aka no fussing as you're trying to get out the door. The Best Brownies Ever, Brown Butter Blondies, and Strawberry Cream Cheese Pie are all favorites that get gobbled up every time we take them to a party!
Finally, in a very last-ditch hot weather effort, a batch of this watermelon tonic is so fresh and would be wonderful with any of these dishes. Adding vodka or rum wouldn't kill anyone, either, right?
I love this time of year so much. Memories of summer, the promise of fall and sweaters and football, and the holidays creeping up on us, which I don't mind in the slightest. In the meantime, though, enjoy one last summer weekend!