I'm SUPER into curry.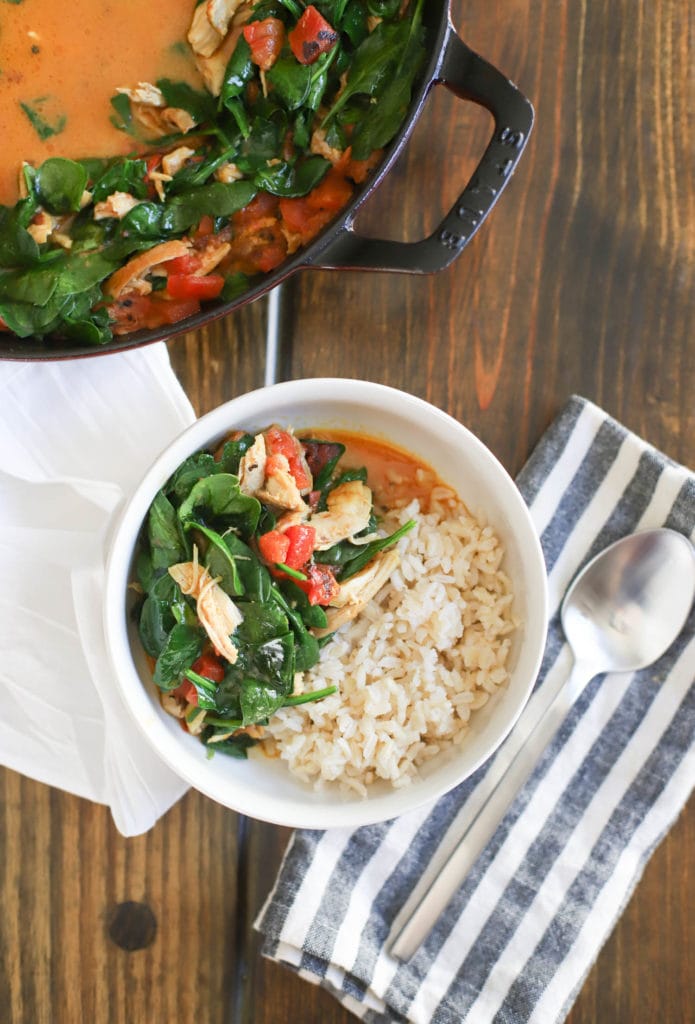 When I was in high school in Tokyo there was a chain of Indian restaurants called Samrat. They had a lunch special that high schoolers could afford, and it was SUCH a treat to be able to go there and try some curries with rice and naan. It was the first time I had much experience with curry outside of curry chicken salad or similar southern foods, and one of my favorite memories of high school - of all things to fixate on in Japan.
Now, one million years later, I spend some weekends making curries with tons of spices, simmered for hours that stink up the house in the best possible way. Or I make this: a chicken curry with just seven ingredients that comes together in under an hour - way less if you happen to have leftover shredded chicken on hand.
Curry in under an hour is mainly my jam with two kids and a bunch of jobs and dogs that eat through walls. Slow-simmering things aren't as common in my kitchen as I'd like them to be, unfortunately.
...