Oh hey seasonal eating that is healthy and feels decadent all at once.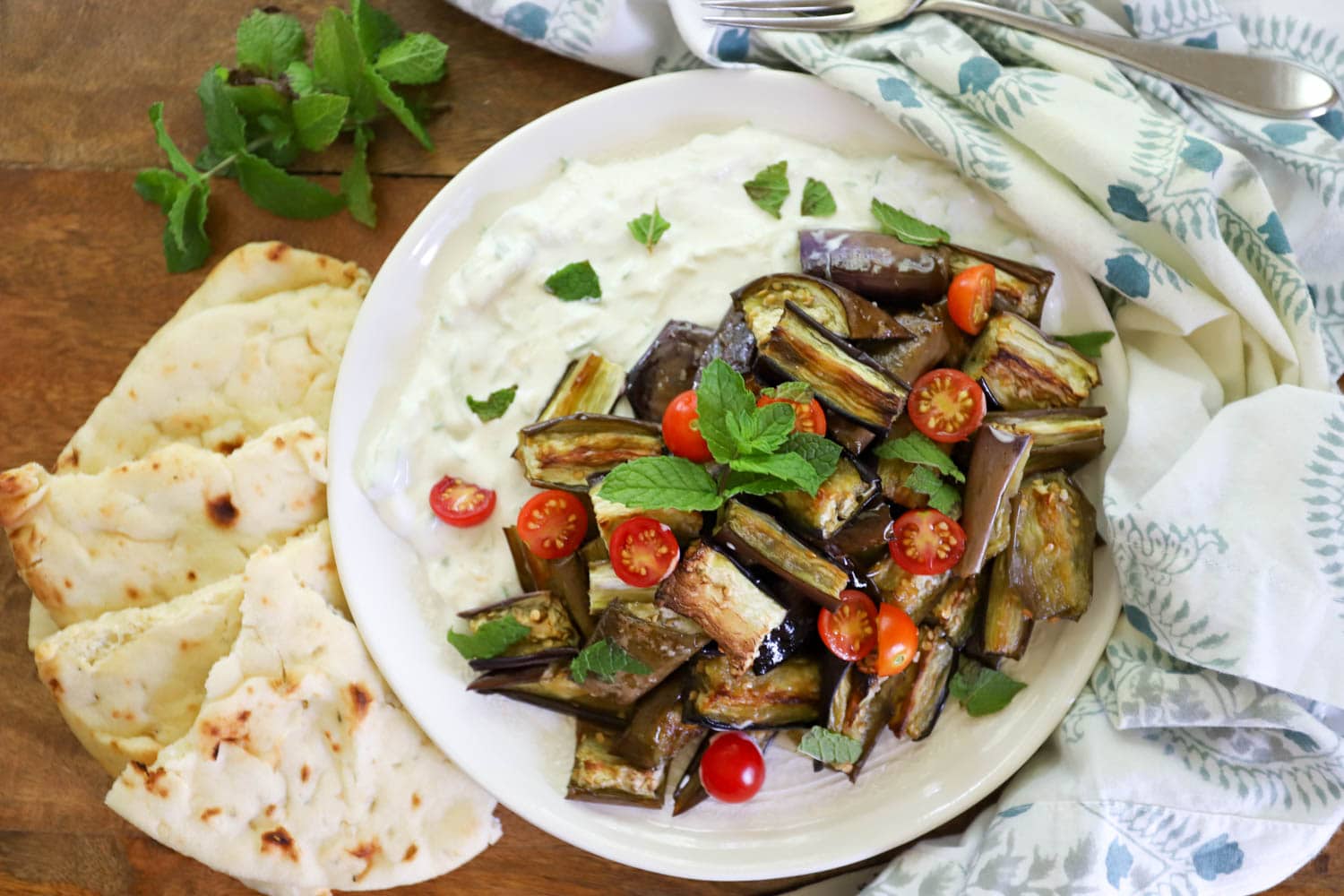 We can thank the internet for this one. I don't have a great story here except that I read an article with a recipe similar to this and couldn't get it out of my mind. This happens a lot. My favorite Persian restaurant in Greenville has an appetizer that involved eggplant and yogurt drizzled over top, so the combination wasn't terribly foreign to me.
This, however, was roasted chunks of eggplant over a raita/tzatziki combination with fresh tomatoes and something green on top for good measure. The original recipe had crispy kale, there was a version with microgreens, and I went with just fresh mint because 1. it grows on my porch and 2. eggplant and yogurt with mint is a really wonderful flavor combination.
The story here is that I made this last week as Jay and Beck were about to head out for an outing. We hadn't had lunch and it was getting late so I was like "here, have this before you leave!" Jay had a few bites and then left, and I ate the entire thing by myself. Rest assured, I was plenty full when it was gone (and omg garlicky), but this is a dish that doesn't weigh you down even when you fill up on it, if that makes sense. The eggplant makes up the bulk of the dish, and if you use a fork instead of ONLY naan for shoveling into your mouth this becomes a pretty nicely balanced dish.
See also: fresh mint can't stop with it.
...