Ahhhhh, another international dish that is easy to make, has cheap ingredients, and is AMAZING.
Zing.
Jay's big sister lives in Jamaica, and when he went last year to visit her he came back with all sorts of descriptions of fabulous foods that I've attempted to recreate here in the States. It's been fun, but has made me want to move to an island where the main side dish is rice with some kind of beans at every meal.
In Jamaica, they eat rice and peas, which is basically black beans and rice with some kick-ass island-esque flavorings. Not joking.
You'll be stunned by the amazing flavors.
Jamaican Rice and Peas
Here's what you need for 4 servings plus leftovers of this deliciousness:
1 cup white rice (whatever kind you like)
1 can black beans
1 clove garlic
1 lime
1 jalapeno pepper, or any hot pepper of your choice
4 scallions
1 can coconut milk
1 cup - ish chicken stock or water (or make your own vegetable stock!)
See? Nothing to it.
If you only have half a can of coconut milk like I did here, just use extra stock or water, no worries!
While I cut the veggies up, I heat a pan to medium heat. We're going to saute the veggies, then add the rice, beans, and liquid, and let it all cook together! It's perfect every time and only uses one pot!
To prepare the jalapeno, I cut it in half, the remove the seeds and ribs so it isn't too spicy.
Then, I cut the jalapeno into little strips and cut the strips into bits so the jalapeno will run all through the rice.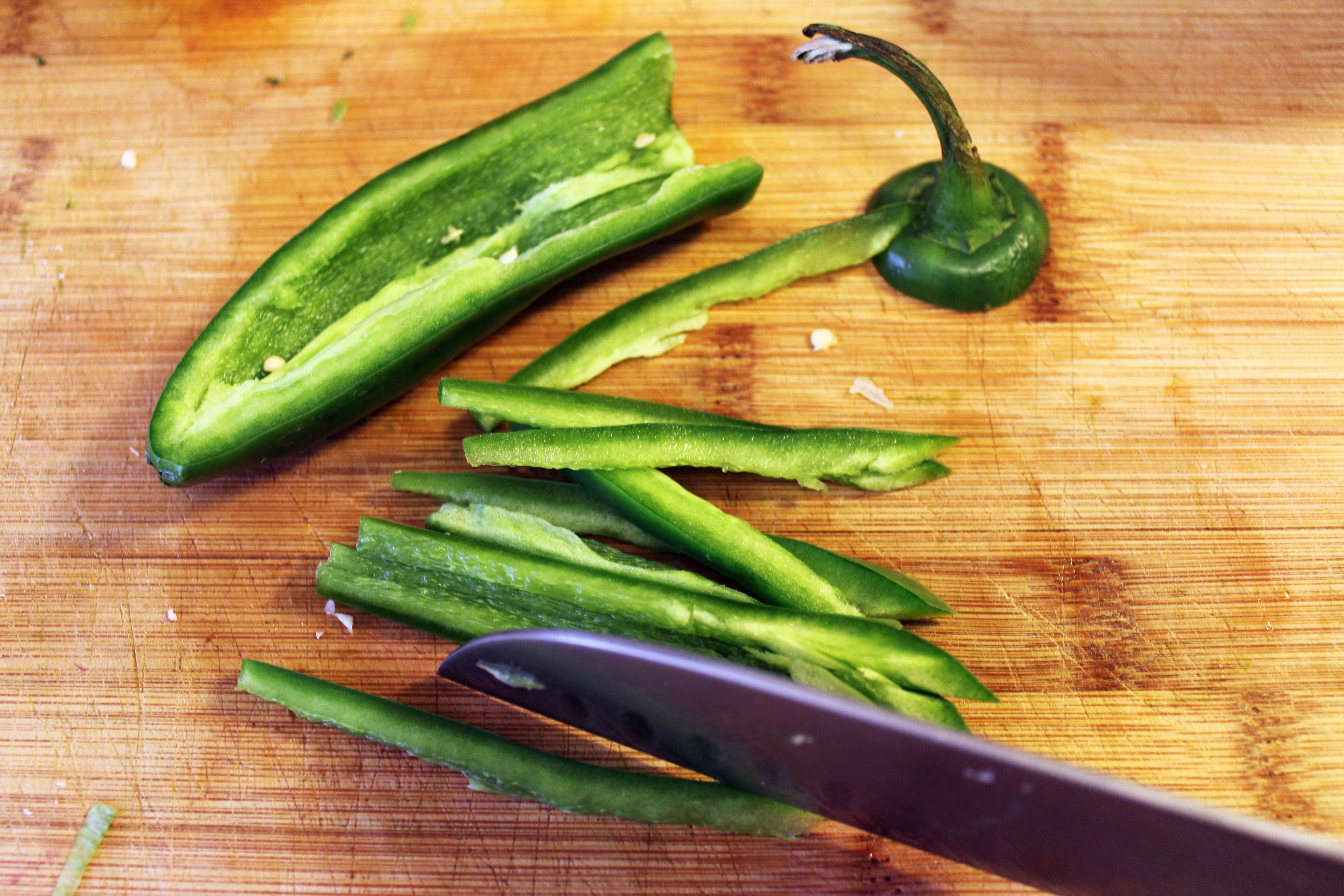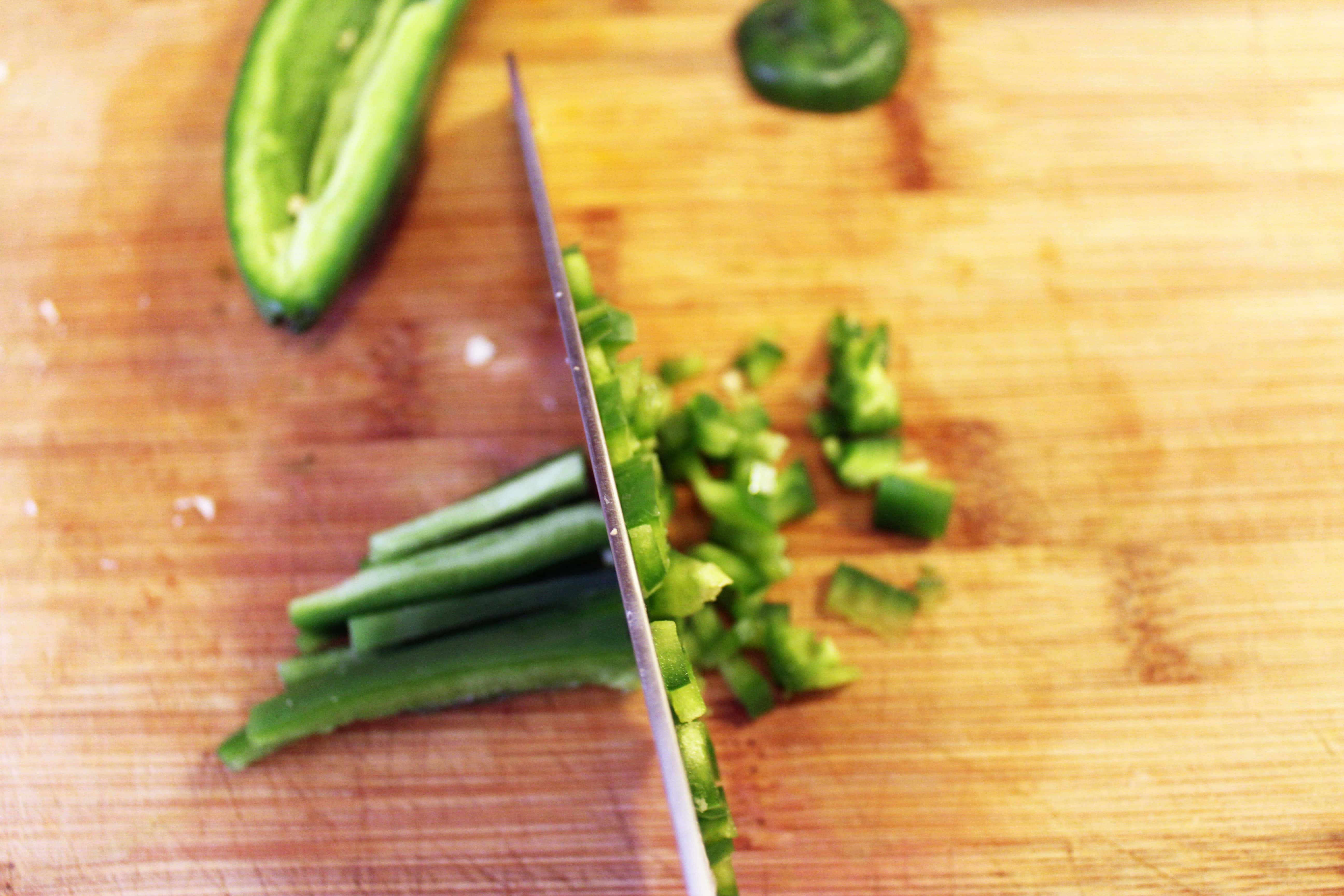 Then, mince the garlic and cut the scallions into little rounds. Separate the whites and greens of the onions - we're going to use them separately for this!
Yum. Now, your pan should be hot! Add a drizzle of olive oil and all the veggies to the pan with a sprinkle of salt. Then, zest the lime directly over the pot.
You could zest the lime in advance, but I find this gets more of the zest into the dish and avoids it flying all over the place!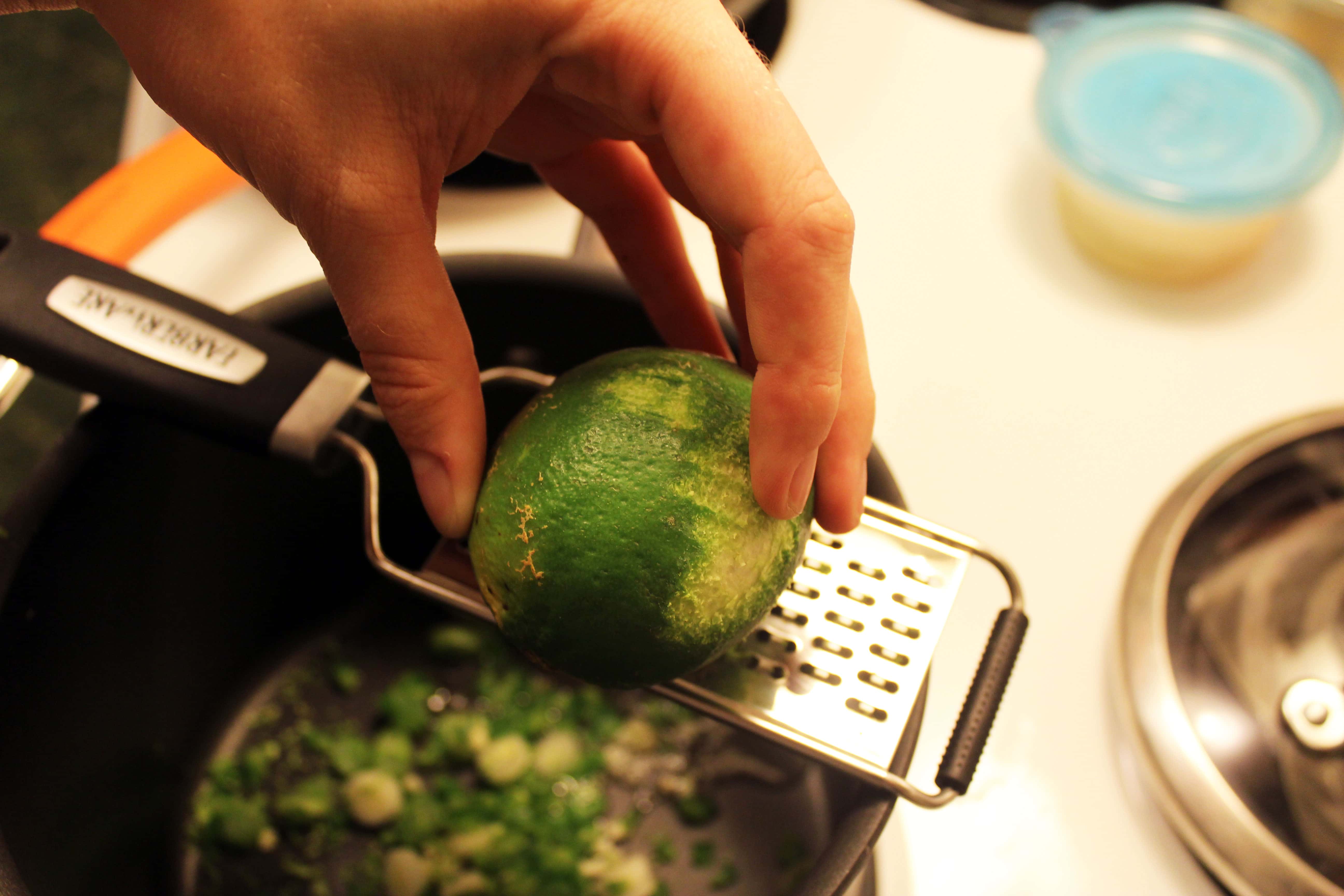 Stir the veggies around for 3-5 minutes until they're soft and fragrant but not browning. Then add in the rice!
Stir in the rice to let it coat in the oil for 30 seconds, then add in the liquid.
To measure the liquid, pour the coconut milk in a measuring cup, then add enough stock to make the amount of liquid you need for the rice you are using, plus a little splash more.
This basmati rice called for 2 ¼ cups of liquid per 1 cup of rice, so I used 2 and ⅓ cups of coconut milk and stock combined. See? Easy.
Now, grab your beans!
I'll show you what I did with these peppers next, promise. They aren't part of the rice!
Drain the beans and add them to the rice mixture.
Give everything one more stir, then cover the pot and turn the heat to high.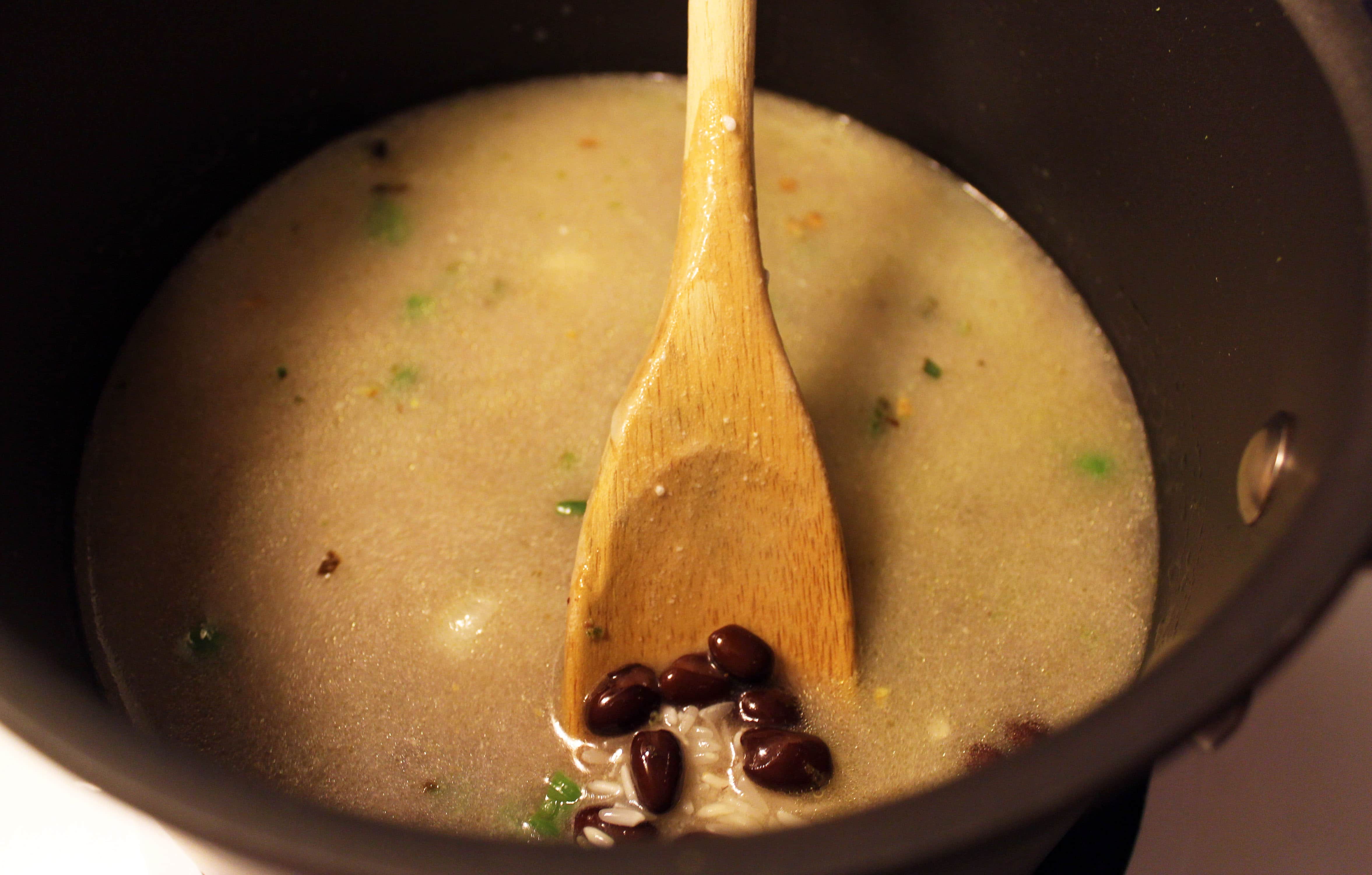 As soon as the liquid boils turn the heat to medium-low so it can simmer for 12-15 minutes until the rice is cooked and the liquid is all absorbed.
Yum yum YUM. Once the rice is cooked, stir in the green onion tops and half the juice, then taste!
Add in some more lime juice or salt or hot sauce - whatever you'd like!
I serve this with veggies and gravy with chicken or fish or whatever I have on hand that I need to get rid of, but the rice and peas is a complete balanced meal on its own.
Stay tuned for Jamaican gravy - that's up next!