It's a box of Jiffy, a few pantry flavor ingredients, and suuuuper elevated jalapeno cornbread in just 30 minutes! I love these for dunking with no bean beef chili or vegan chipotle sweet potato chili.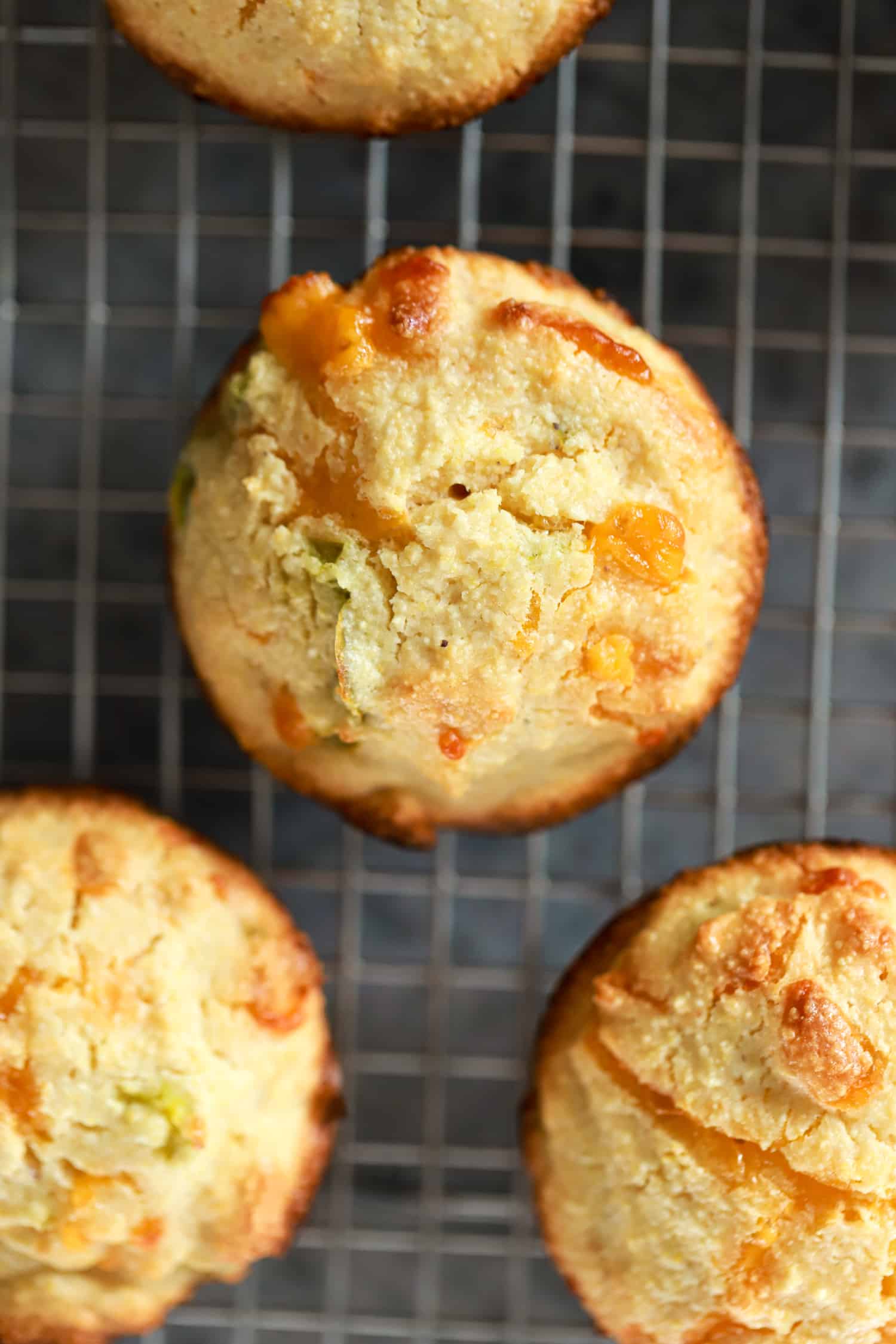 Years and years ago, I made chili on a weekend to eat throughout the week, and one night Jay made these delicious corn muffins to go with it. How's THAT for a succinct "everyone hates food blog stories" story?
The mix is regular old less-than-a-dollar Jiffy, but the add-ins are what makes it really special! You can add almost anything you like to a baking mix like this to change it up and make it your own!
Boxed cornbread mix is so convenient to keep around: homemade cornbread is so special and delicious, but there are definitely times where we need cornbread FAST without a lot of thinking. Enter: Jiffy.
Ingredients and Ingredient Notes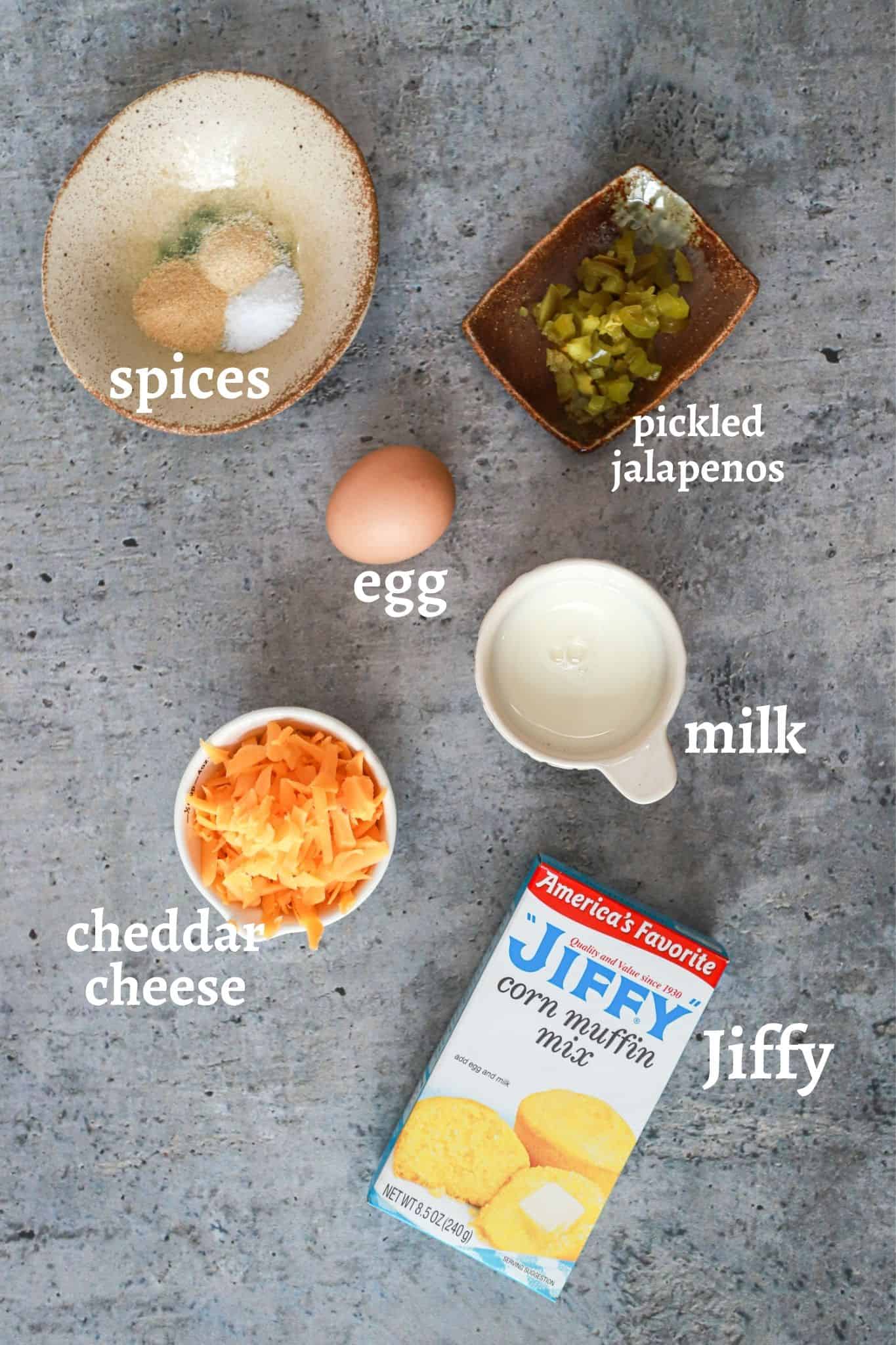 In addition to the cornbread mix and the egg it calls for, we use pickled jalapenos, salt, onion powder garlic powder, and cheddar cheese.
the tang of the pickled jalapenos is SO good, seriously delicious. You can use half a fresh jalapeno as well!
freshly grated cheese works best if you've got it; it melts into wonderful little pockets of cheesy flavor that are delicious to bite into.
Step By Step Instructions
It is borderline offensive to type this out, but just in case:
Preheat the oven, spray a muffin tin.
Mix all the ingredients together, just until they're combined.
Batter into muffin tin, expect 6 muffins.
Bake, smell, ooh and ahh, done!
This is one of those "oh, duh" recipes, but I love finding ways to mix up simple/cheap pantry ingredients to make them a little more homemade feeling.
The end result here is a delicious, tender muffin with TONS of flavor from the spices, jalapeno, and cheddar. I've also made these with pepper jack cheese and that's wonderful as well for even more spice.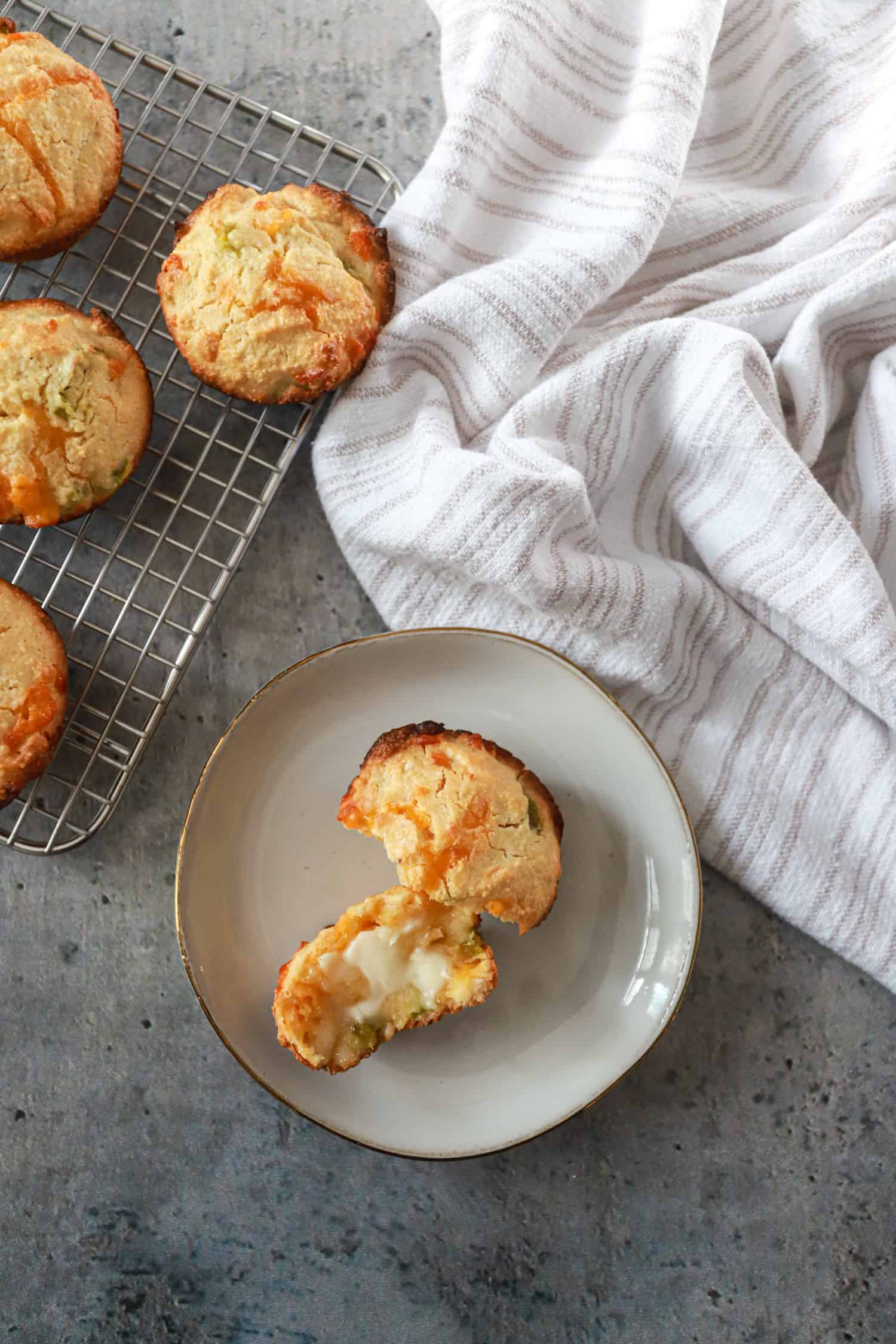 Serving Ideas for Cornbread Muffins
These are so good, so simple, and really special to add to a football-watching spread or cozy winter soup night meal. I hope you love them!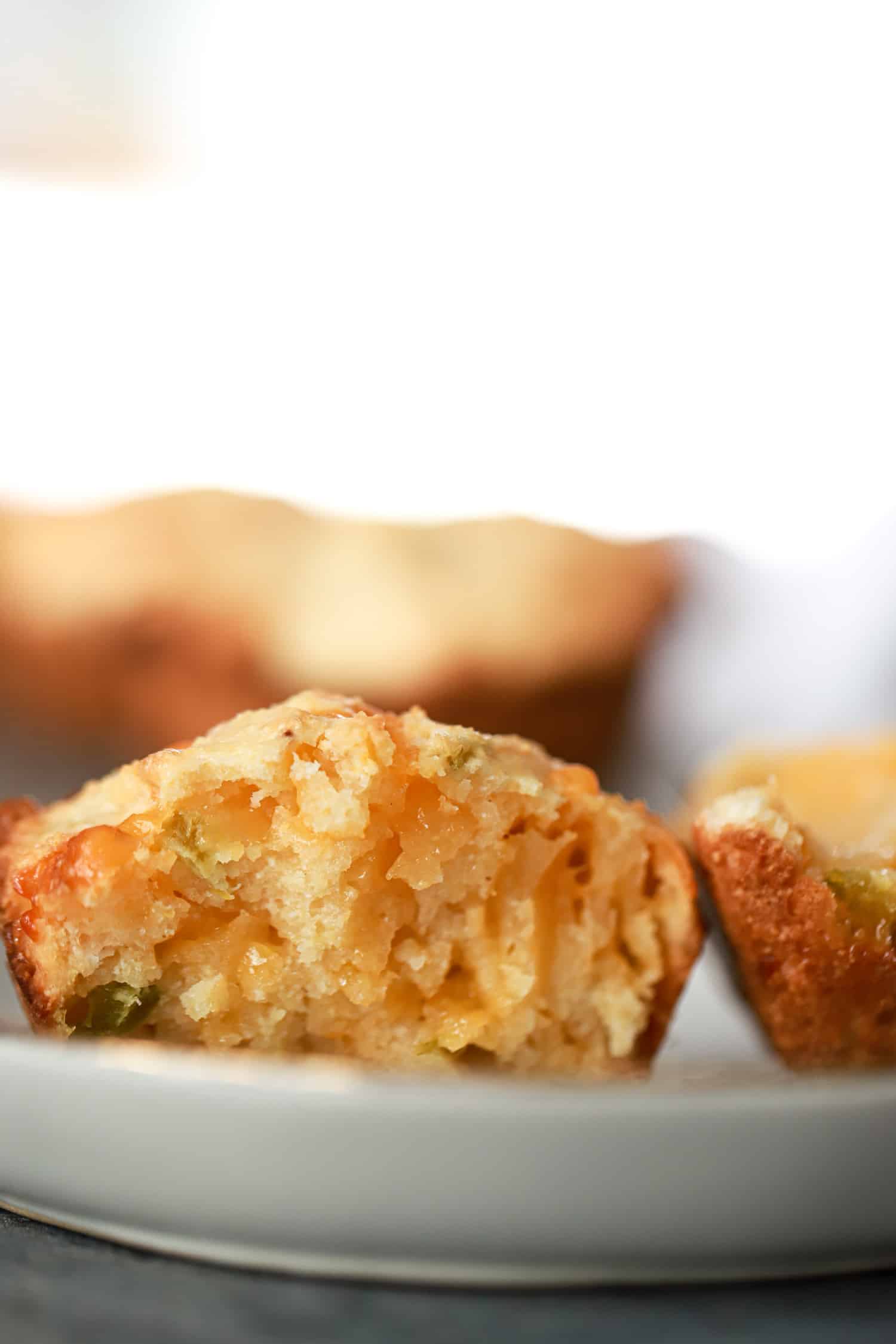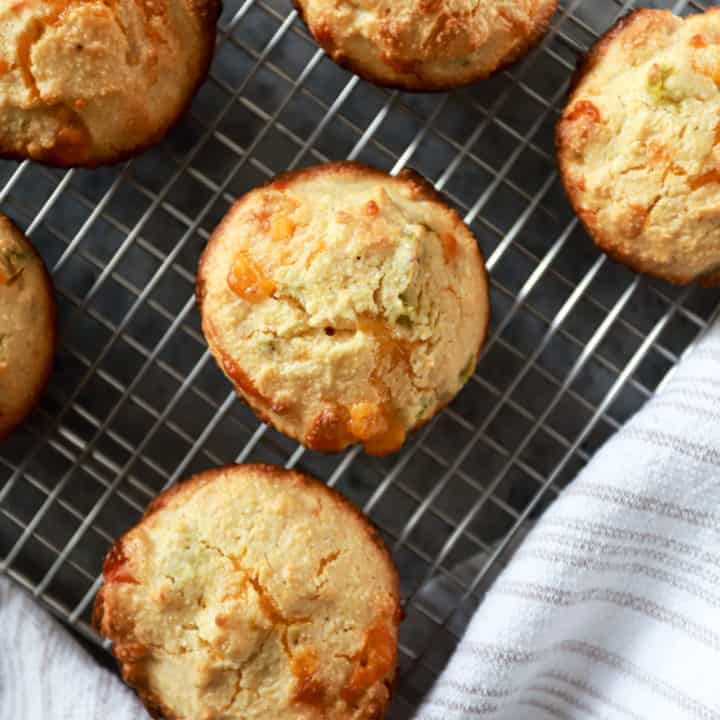 Cheddar Jalapeno Cornbread (Jiffy!)
Jazz up a regular box of Jiffy mix with jalapeno, cheddar, and spices! This small batch of jalapeno cornbread muffins comes together in 30 minutes and are perfect for dunking in chili or soup.
Ingredients
1

box Jiffy cornbread mix

½

cup

milk

1

large egg

2

tablespoons

chopped pickled jalapenos

½

cup

grated cheddar cheese

½

teaspoon

kosher salt

½

teaspoon

onion powder

½

teaspoon

garlic powder
Instructions
Preheat the oven to 400F and spray a muffin tin with cooking spray.

Whisk or stir together all ingredients in a large mixing bowl.

Scoop the muffin mix into the muffin tin - the recipe will make about 6 muffins.

Bake for 20 minutes until lightly golden on top. Let cool in the muffin tin for 5 minutes, then remove to a wire rack to cool completely.
Notes
These can be stored in the freezer and will stay fresh for several months. They will also be yummy stored at room temperature in a tightly sealed container for about 3 days.
Recipe was tested using Jiffy brand cornbread mix, but other variations will probably work just as well! Just use the amount of milk and egg called for on the box.
This recipe was originally published in December 2011 and has been republished with more clear instructions, better images, and a more clear sense of self, which tbh we all need. Evolution is important.