DID YOU JUST READ THAT? Seriously. WTF.
It's so dang good, guys. You know that we're all about heating whole grains, good food, etc, but we're also all about cheese.
Lots of cheese.
So, this fit both of those bills. It's not crazy healthy, but there are some REALLY fabulous flavors going on, and you get the benefit of eating a whole grain in the barley!
You could make this with farro too - or even a wild rice blend. Yum!
Let's get right to it. I can't wait.
Here's what you need:
2 cups dry barley + water to cook
10 oz cheese - your choice (I used half cheddar half Gruyere. Perfect.)
1 cup milk or half and half
salt and pepper
½ cup bread crumbs, or the crusts of 8 pieces of bread
¼ cup pecans
1 tablespoon butter
1 clove garlic
Easy, huh? You won't believe how great this is.
And, yes, in case you were wondering, that IS a massive bag of pimiento cheese and chicken salad sandwich crusts from my friend Angela's birthday party from three months ago.
Waste not, want not, folks.
I know I'm an insane person. Deal.
First, cook the barley as directed with just a sprinkle of salt. Preheat your oven to 375F, too.
While that's happening, make the topping! Put the bread or bread crumbs with the butter and pecans in a food processor with a little salt and pepper.
Pulse together until the mixture is combined - I like a few large pieces left in my topping!
Then, mince the garlic...
....and grate the cheese.
When the barley is cooked, add ⅔ of the cheese, the garlic, and the milk to the hot pot. Stir this all together, and taste. Add some salt if you'd like!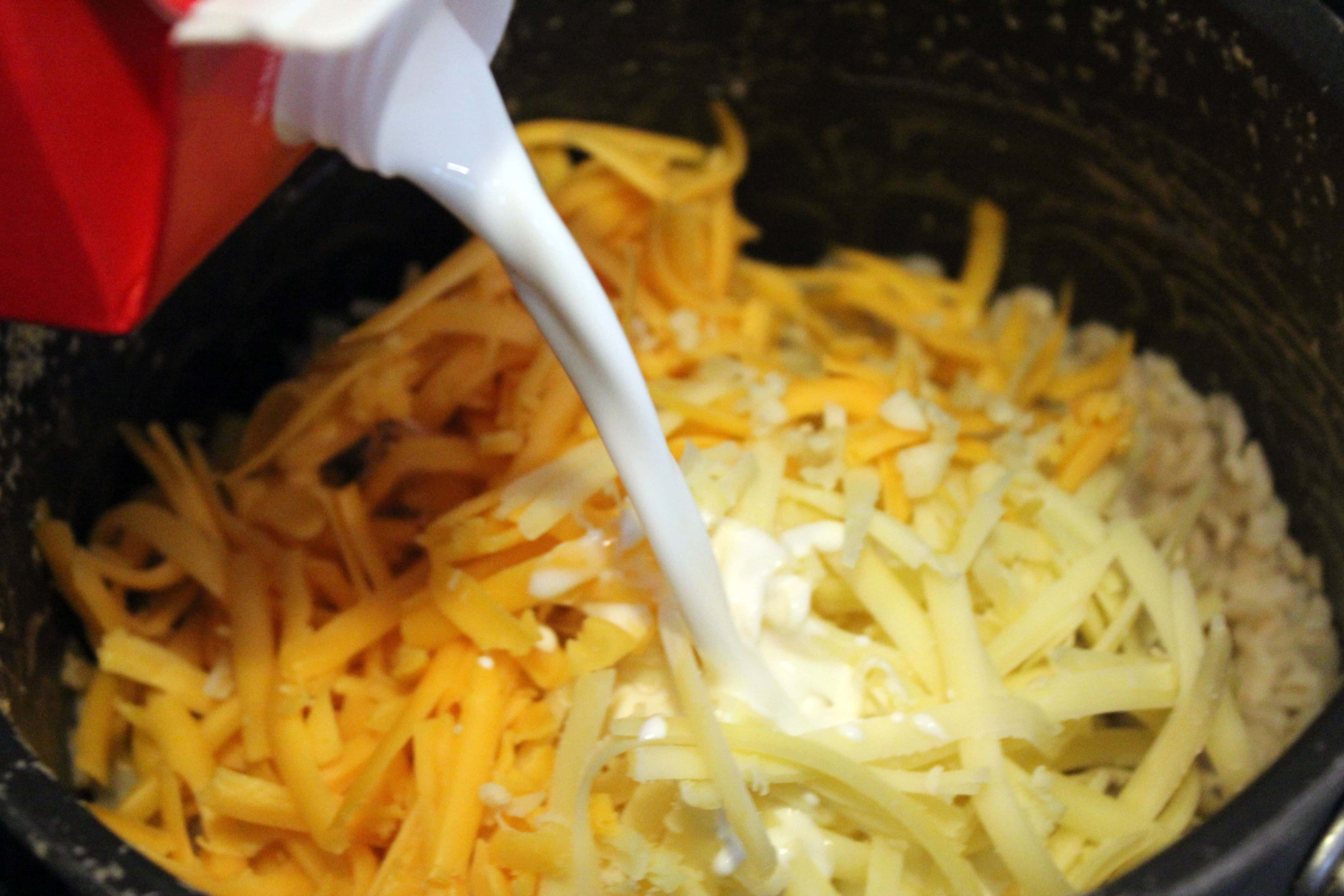 Pour the barley mixture into a large baking dish and top it with the rest of the cheese and the pecan crumbs.
Ahh. Nom. Perfect.
Now, you can cover this and refrigerate it for a few days, then heat it back up when you'd like to serve it. OR, you can bake it right now for 15-20 minutes until the crust is nice and crunchy and a leeetle bit brown.
Ahh. Perfect.
Serve. Eat. The end.
You'll love this guys! It's so creamy and stringy and wonderful and delicious. The garlic clove was WONDERFUL because we added it raw, and it went so well with the sharp Gruyere.
It's also a nice idea for a dish to take somewhere - like amped up mac and cheese! I'm adding this to the Weekend Potluck roundup that The Better Baker hosts along with Kim&Julie, Holly, Brandie, andTabitha all have this fun roundup of recipes each Friday – there are some great ideas for what you might make at some point this weekend!