FINALLY IT'S REALLY FRIDAY.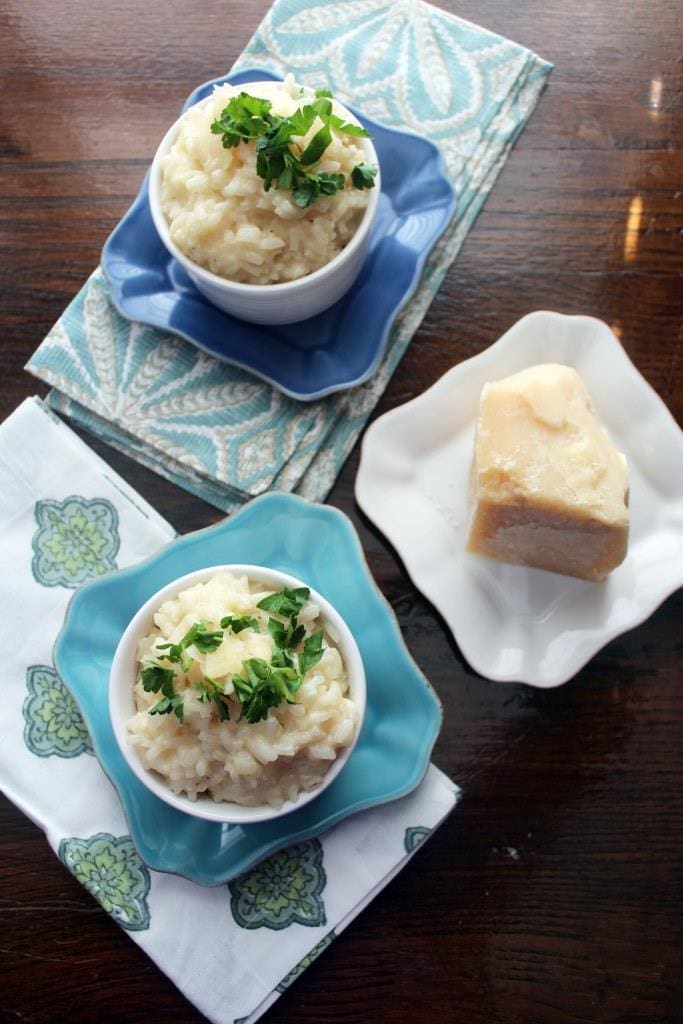 And we're having torrential downpours and tornados in the area, but whatever! Who needs good weather to fly out of a teensy airport?
I do, that's who. Check twitter and Instagram later today to see how delayed I am over a storm 6 hours prior to my flight. I mean, really.
So when you have a hunch that your flight will be cancelled or delayed you just really might need some comfort food, right? This risotto will fit. the. bill. You don't even know. This is super simple, but we get a TON of flavor from parmesan rind and the good parmesan. The kind that you only need a teeny block of to impart HUGE flavor. So, splurge.
Also, breaking arborio rice news. You know those big plastic square-ish containers that they sell fancy rices in, and they're totes expensive? Look right below those. Where the bagged rice is. My super cheap store now has a brand of arborio rice in bags, and per ounce is about half the price of the plastic box stuff. So, look around for cheaper stuff before you whine to me that arborio rice is expensive. It's not that bad!
Creamy risotto can make everything better, really. Let's make it!
...