Oh hi, summer.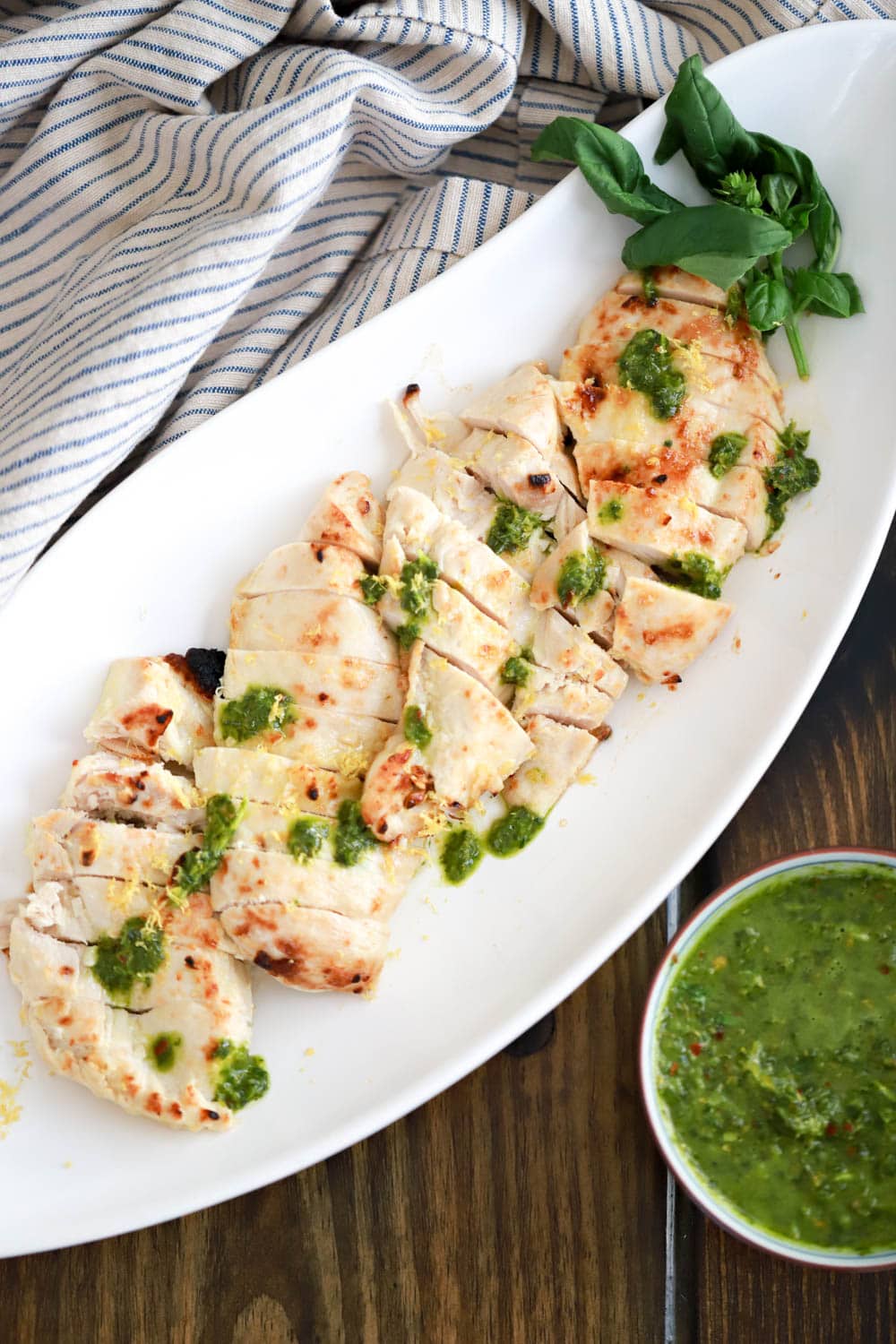 My basil plant is doing GREAT this year, in a new sunny spot from years past, so prepare yourself for a gazillion "but it's seasonal" basil-using recipes. You'll get no apologies from me on that one.
I've been playing around with broiled chicken more, and after a few tries I'm definitely liking the method for a few reasons. It's super quick and doesn't smell up the house OR require walking outside to get to the grill, two things that can be a deterrent for me sometimes. This particular broiled lemon chicken is broiled on just one side because the pieces of chicken are super thin. If you don't feel like cutting the chicken pieces in half (or buying thin-cut chicken) you don't have to, just flip the chicken and broil on the second side.
This entire meal is done in half an hour or even less if you make the basil sauce another day as part of meal prep. Let's do it!
...