A perfect dinner, comin' atcha!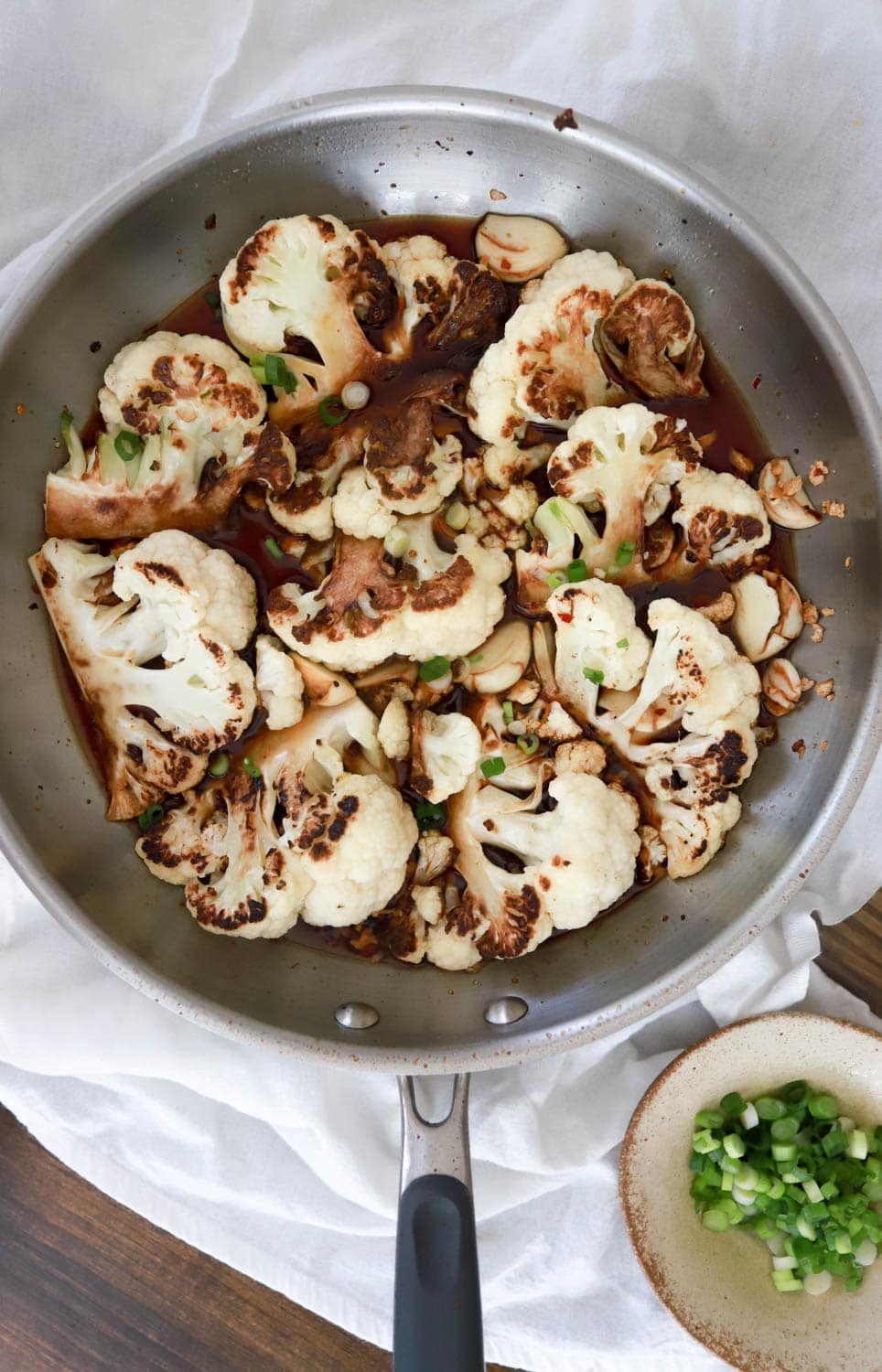 We are always on the hunt for light and/or vegetarian dinners, and this one kept popping up on my Instagram several weeks ago. I'm a huge fan of Chicken Adobo, a soy/vinegar Philipino dish. This version features cauliflower as the main ingredient and is different + much lighter.
The sauce here is suuuuuper umami and bright from the vinegar, which I love. There's some sugar here as well, and I love how pungent the sauce gets after it simmers a little bit.
The method here is so simple: sear some cauliflower for tons of flavor, then simmer it in the adobo sauce for a few minutes until it's cooked. The whole dish is done in 30 minutes, maybe less, and YES PLEASE extra sauce all over some rice you'll serve this.
...