It's a box of Jiffy, a few pantry flavor ingredients, and suuuuper elevated jalapeno cornbread in just 30 minutes! I love these for dunking with no bean beef chili or vegan chipotle sweet potato chili.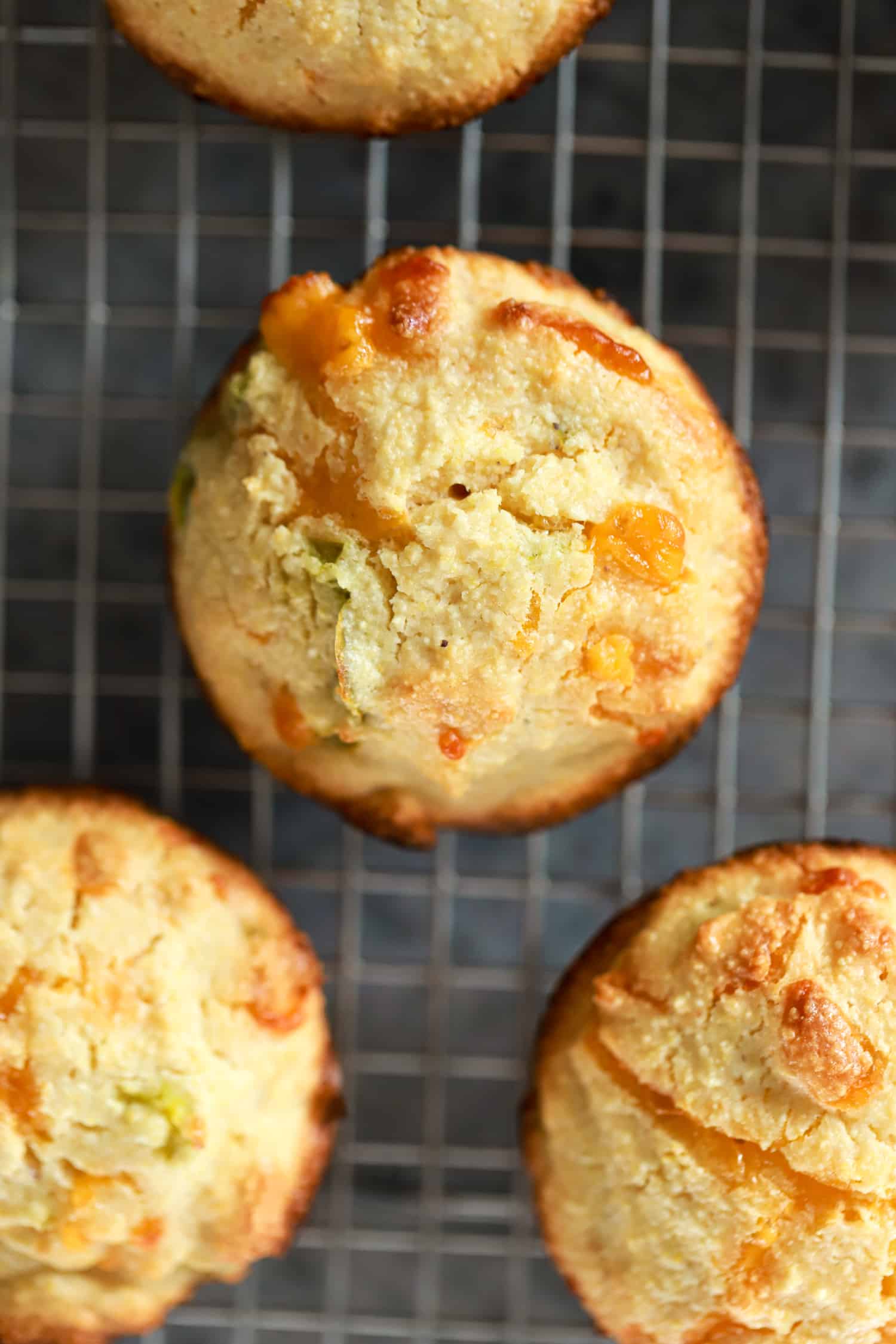 Years and years ago, I made chili on a weekend to eat throughout the week, and one night Jay made these delicious corn muffins to go with it. How's THAT for a succinct "everyone hates food blog stories" story?
The mix is regular old less-than-a-dollar Jiffy, but the add-ins are what makes it really special! You can add almost anything you like to a baking mix like this to change it up and make it your own!
Boxed cornbread mix is so convenient to keep around: homemade cornbread is so special and delicious, but there are definitely times where we need cornbread FAST without a lot of thinking. Enter: Jiffy.
...