Lentil Quinoa Bowl with kale walnut pesto! These are my absolute favorite ingredients for a meal prep quinoa power bowl. The ingredients can all be made in advance and the kale and walnut pesto keeps perfectly in the fridge for at least a week, and even longer in the freezer. Enjoy these fun vegetarian Buddha bowls!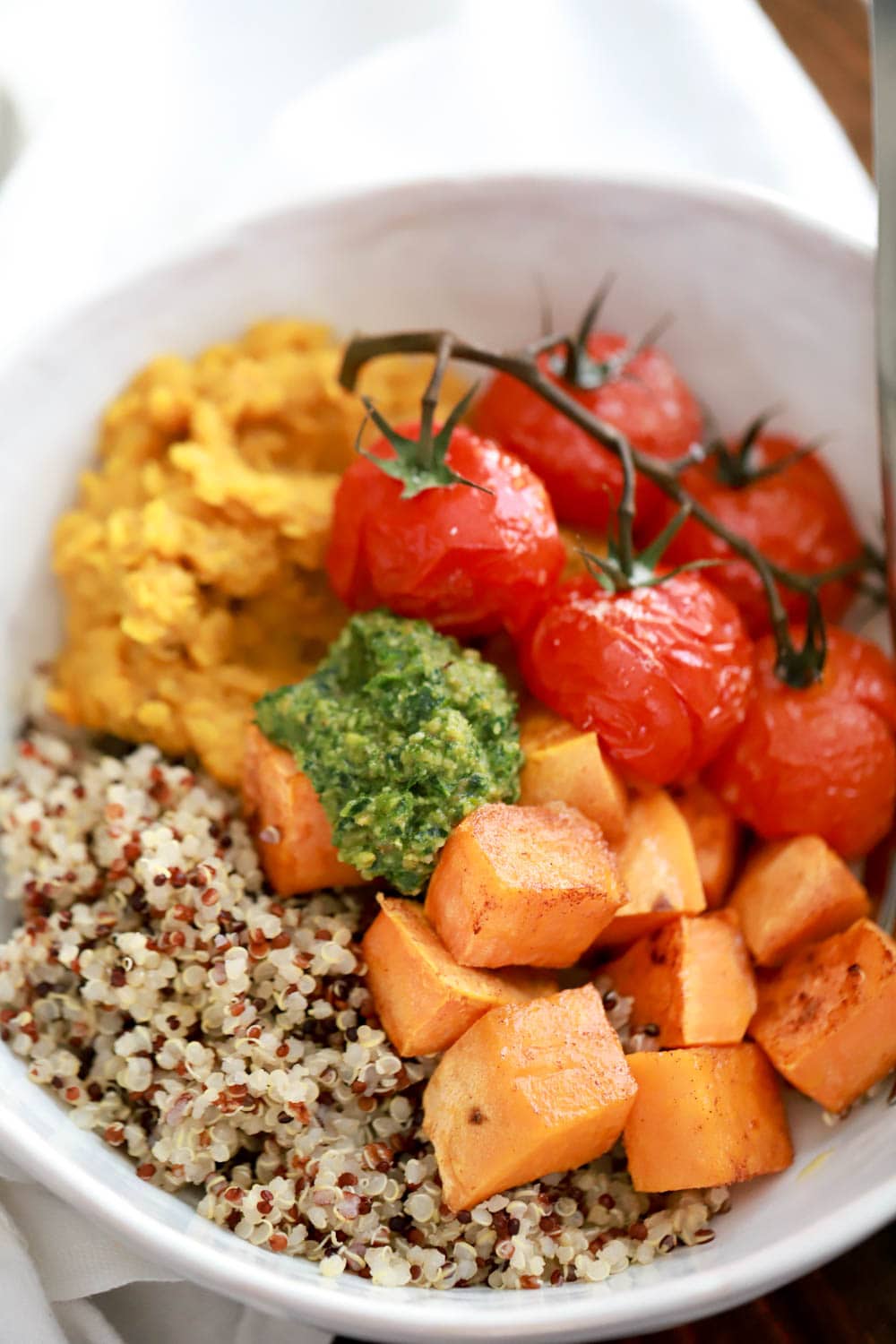 I am SO, so pleased that this is going to be your dinner this week (go with it). This lentil quinoa bowl is one of the best things to come out of my kitchen in recent months (and there are....a lot of contenders), is gluten free, vegetarian, and ridiculously yummy in a way that makes you not really that concerned about the health factor.
But the health factor is THERE with these lentil quinoa bowls. We're talking quinoa, turmeric lentils, roasted sweet potatoes AND tomatoes, and walnut pesto that we've made several times this summer for these bowls, pasta, and lots of other yummy things!
(PS this is not unlike the lentil quinoa bowl from Panera!)
The walnut kale pesto is not to be skipped, is my point.
...