This old fashioned pimento cheese recipe is absolutely perfect! I love to have pimento cheese homemade with lots of storebought ingredients (crackers, cheese, pickles, etc) for an easy cheese board at a party or for a snack plate dinner! This is extra delicious paired with some homemade focaccia for dunking.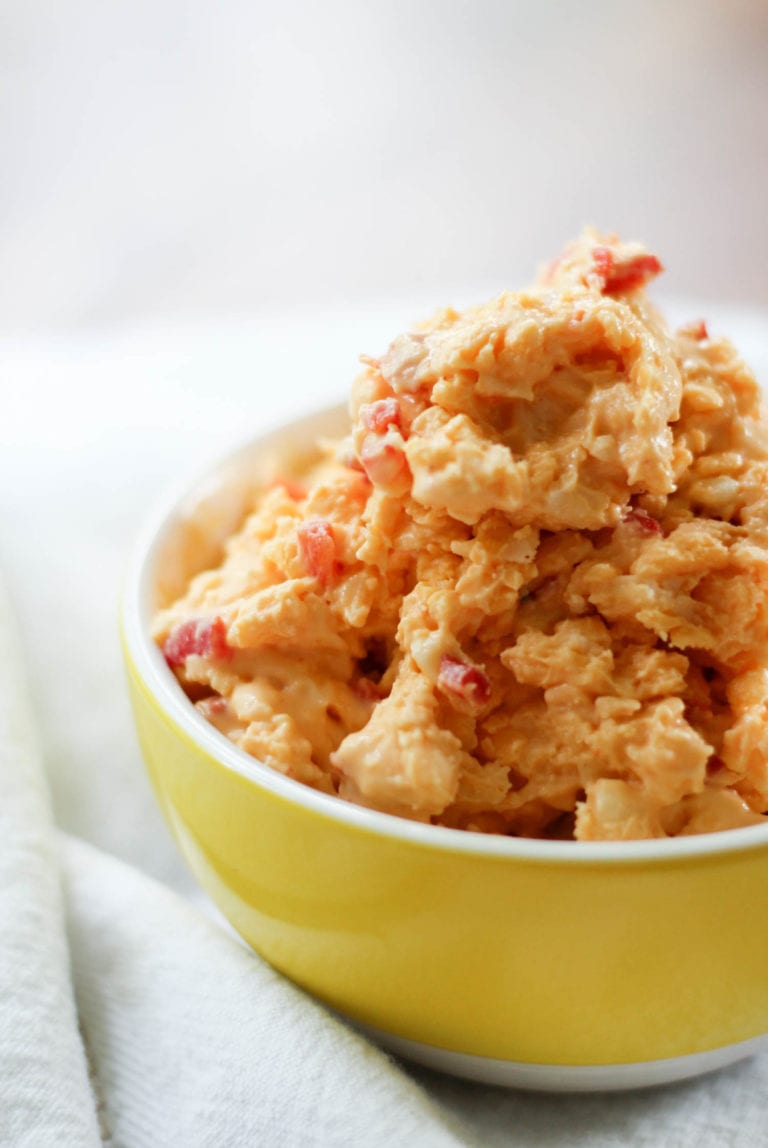 OK SO.
Let us discuss the glory that is pimento cheese, since it's Master's Weekend and we live in the South. Since I started this blog I've made a LOT of pimento cheese, and have tweaked the recipe over the years to a combination that I absolutely adore.
Other people adore it too, and that's not something I say about a lot of the food I make, because I'm insecure. Pimento cheese homemade, though, is something that people of all walks of life really enjoy when it is good. Back when we used to cater this was one of our most-ordered recipes, hands down.
...