Delicious, refreshing homemade tomato peach salsa! This recipe is made right in the food processor and can be made with fresh or canned peaches. The tomatoes, peaches, and jalapeno combine with lime juice for delicious, bright flavor that is delicious on chips served next to sour cream guacamole for a fun party platter.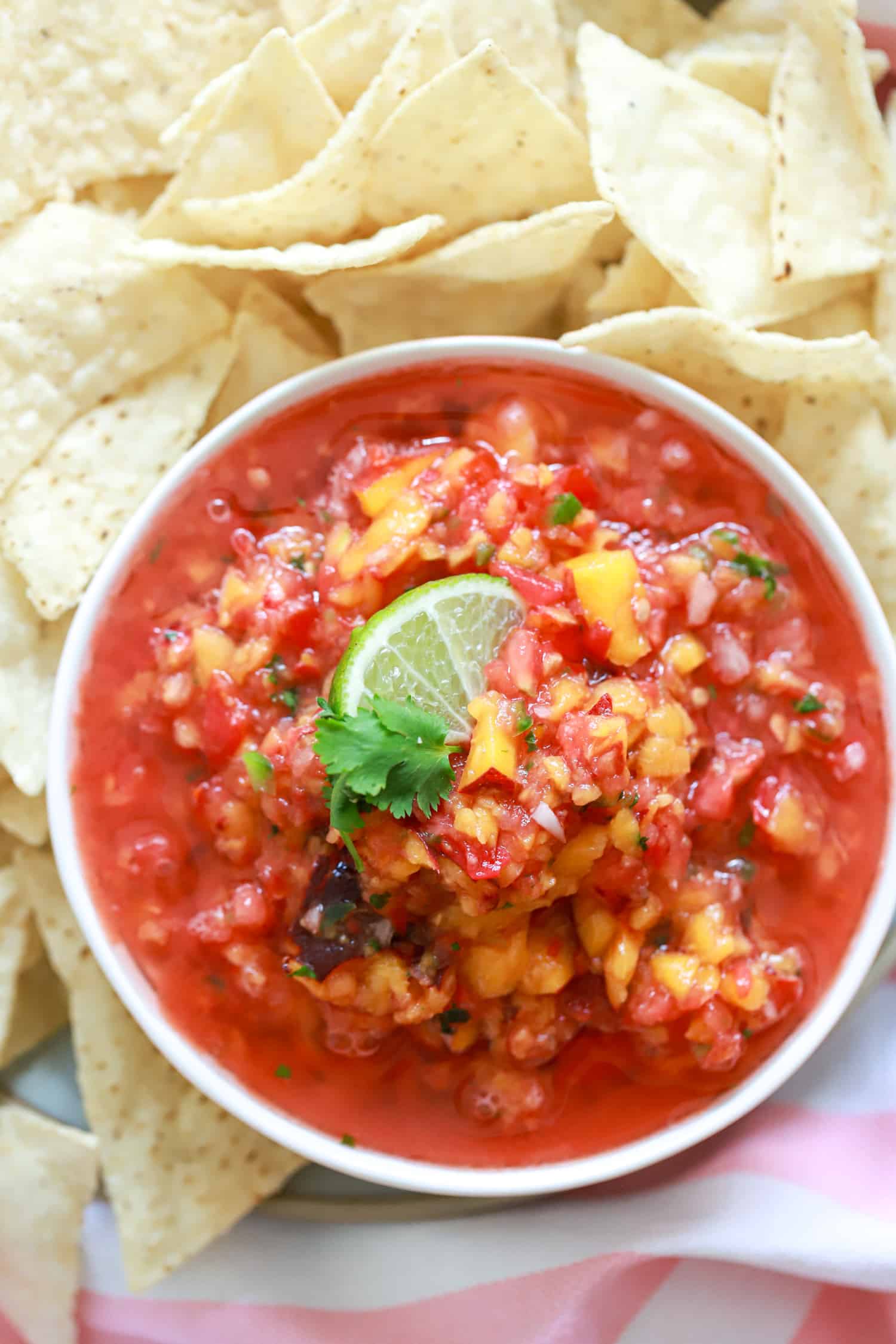 Ok, where do we fall on fruit in our salsa? I am team YES to pineapple pizza, YES to fruit in salsa, all the sweet/savory combos in the world.
This peach salsa is super simple because we make it right in the food processor, aka NO CHOPPING. The end result is somewhere between a salsa and a peach pico de gallo - fresh, light, with TONS of flavor.
I make this all the time to have as a snack with a cookout or pool party situation, but it's also a really great topping for fish tacos or weeknight seared salmon - a little fresh, islandy vibe even in colder months.
(PS, you can definitely make this with canned peaches year round!)
...