Super easy and healthy asparagus casserole that comes together in just a few steps. This is perfect for Thanksgiving, Easter, or any meal that needs a yummy low carb side dish! This is one of my most popular recipes with over 200k clicks, likes, shares, and saves!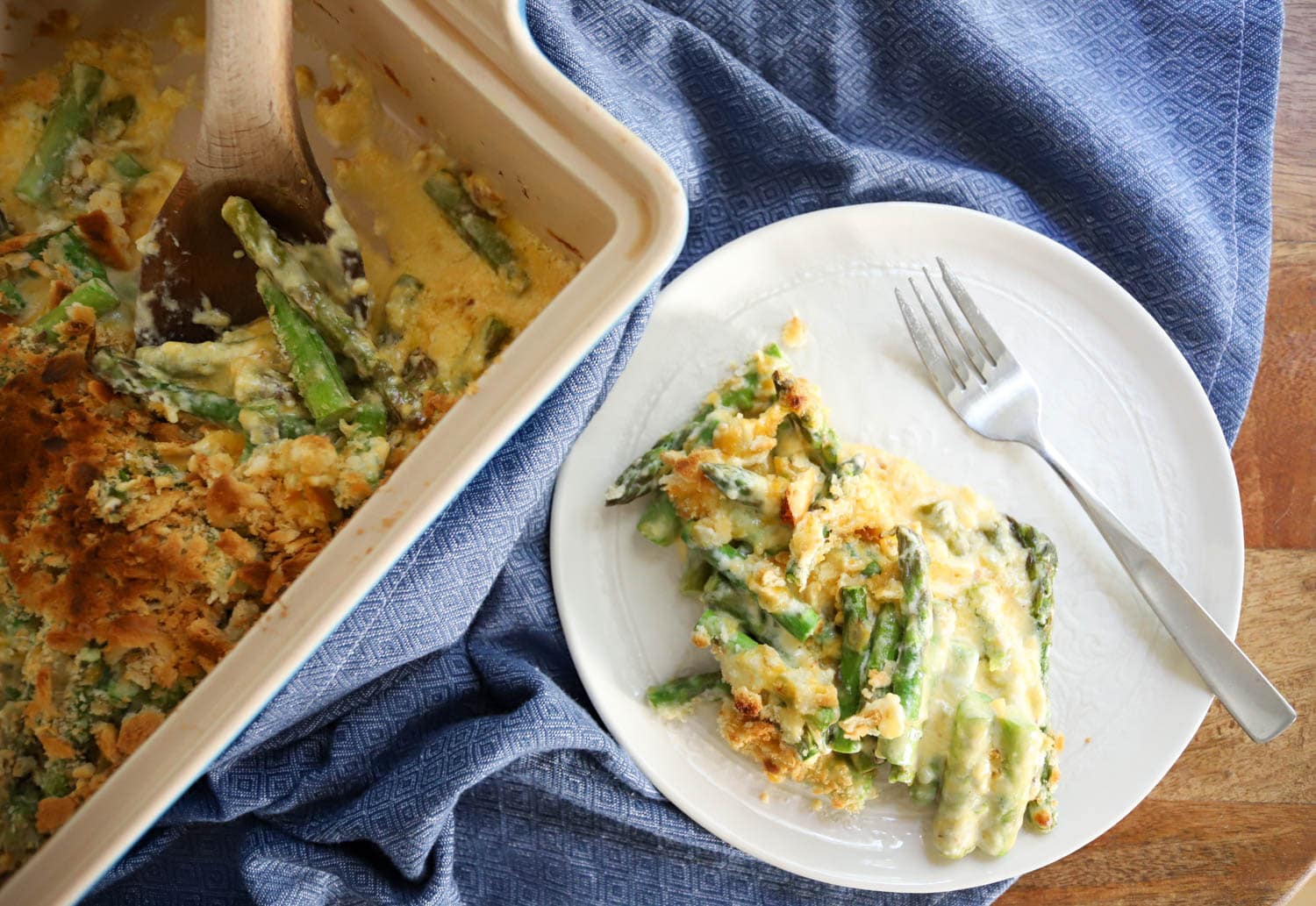 When it comes to Thanksgiving, there's a balance of "we always have that," and "let's try something new," you know?
This is the BEST asparagus casserole ever, but I'd also venture that it's the best Thanksgiving side dish ever. It's the perfect line between "super classic" and "a little updated," and let's just take a moment to bow to the Casserole Gods of Thanksgiving. They love us, and we love them.
So. Easy asparagus casserole! The fancy feeling of a veg that isn't green beans with the comfort of cheese and Ritz crackers.
...