This wild rice soup has sausage in it for extra oomph and flavor in the chilly months! This is one of my favorite meal prep soups and can be frozen as well - make a double batch and enjoy the gift to your future self when you thaw out your already-made dinner! This soup is thickened with cornstarch instead of a flour to make it a gluten free soup recipe. HIGHLY recommend a batch of no-knead bread to go with this.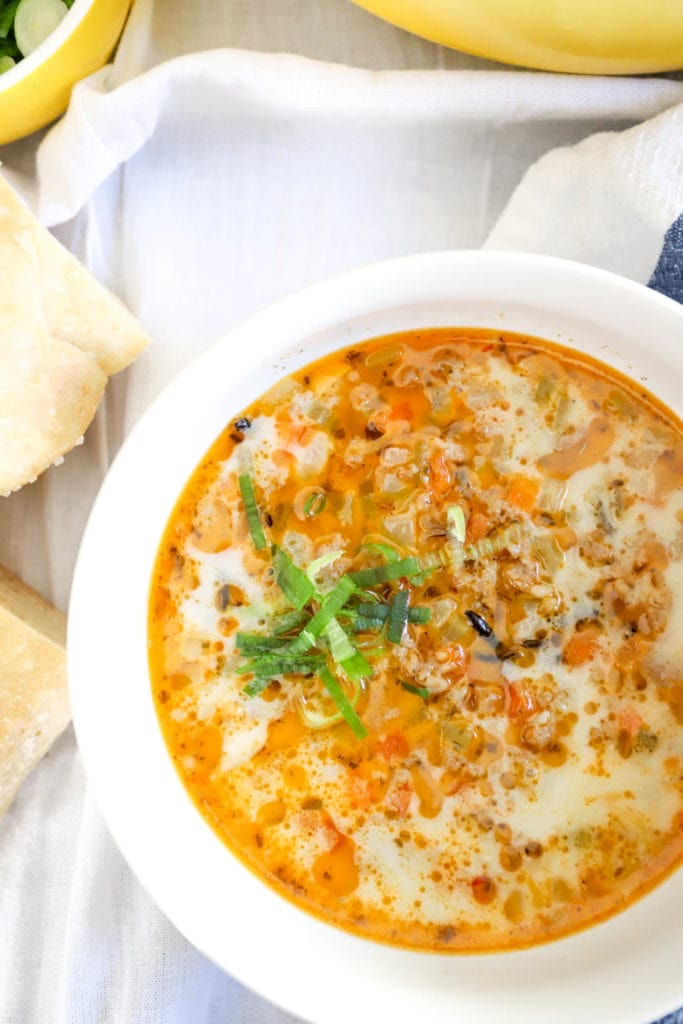 It's FREEZING here.
No, but really. Multiple nights under 30 degrees F this week = the natives are LOSING it. We live in South Carolina, after all. The south. Warm. Stuffy. No fall. Lots of summer. Sweat. Humidity. You get it.
So when it's this cold (and, yes, I know some of you have way colder lives than this, I understand how different climates work), and dark at 4pm, and we're decorating for Christmas between snuggling with our newborn and battling our toddler, we totally completely absolutely for sure need a perfect easy soup to get us through the winter.
...