How was your weekend? Did you have a good Easter?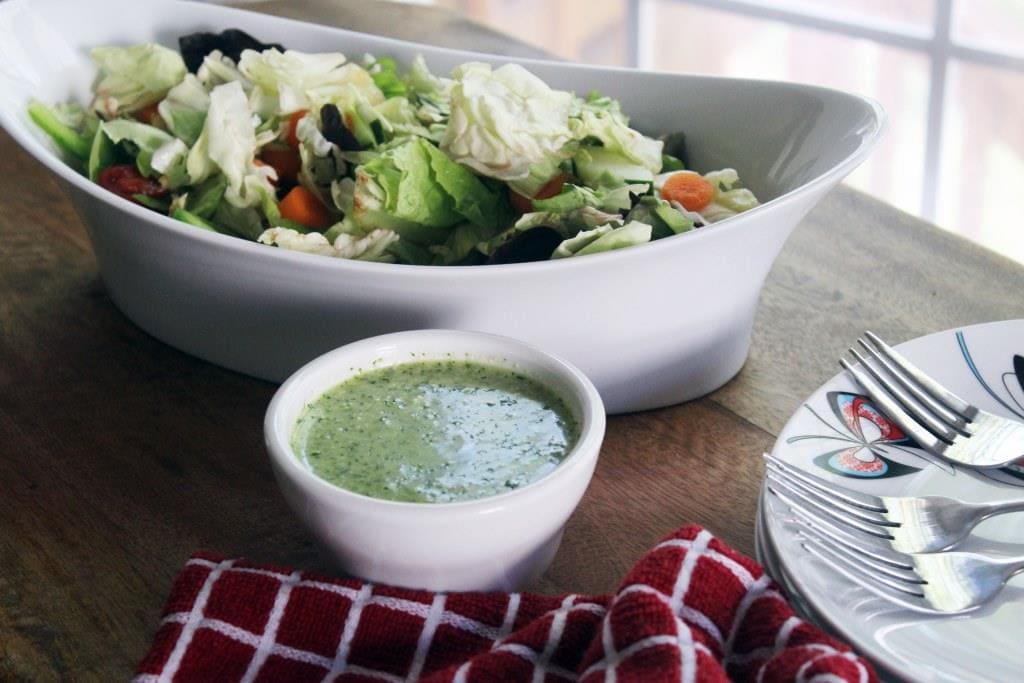 We did all kinds of family stuff, which of course included big meals, so today we're moving to salad. I made this dressing on Saturday for my family, and it was a hit! I made another batch yesterday to have for lunches this week, and YES. Dill and parmesan should always ALWAYS go together.
In other news, my dogs ate 2 vac-sealed bags of Trader Joe's brown rice on Friday, and we payed for that to the tune of 3 three THREE accidents on the floor over the weekend. Kill me. ...