Gahhhh I just can't stop with the fresh summer flavors. They're too good, you know? In this case we're loving on cucumbers - our yard went bonkers with them pretty early in the summer and, while the plants are a little dry and sad now, we're still getting a few per week and loving it. Beck has discovered DIP! and loves to basically eat sour cream while holding a cucumber, which I'm pretty sure counts as a vegetable, right?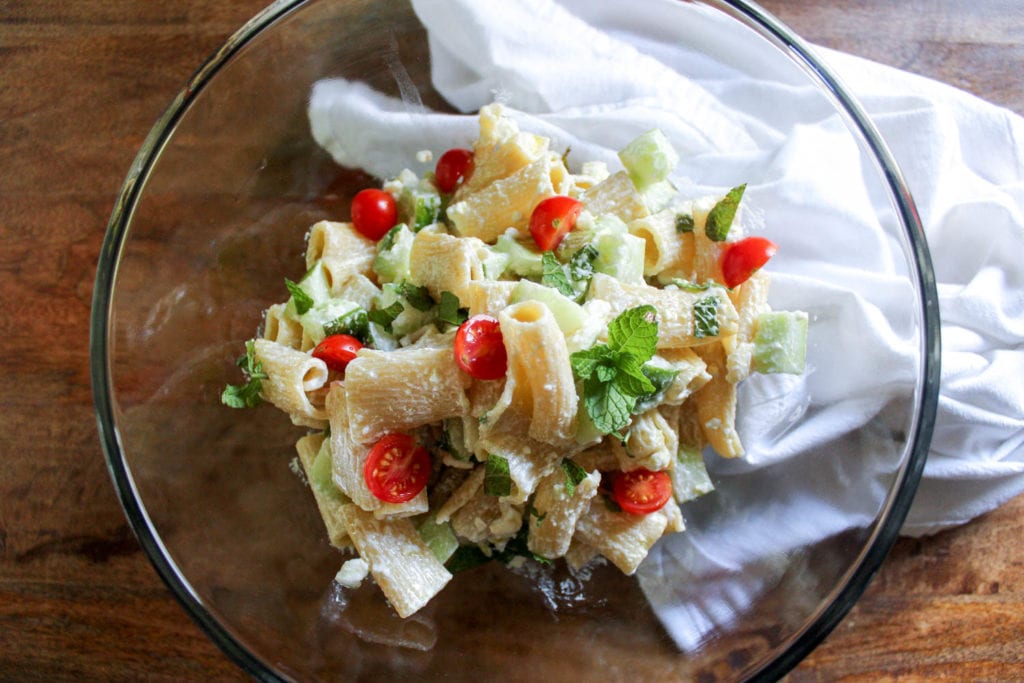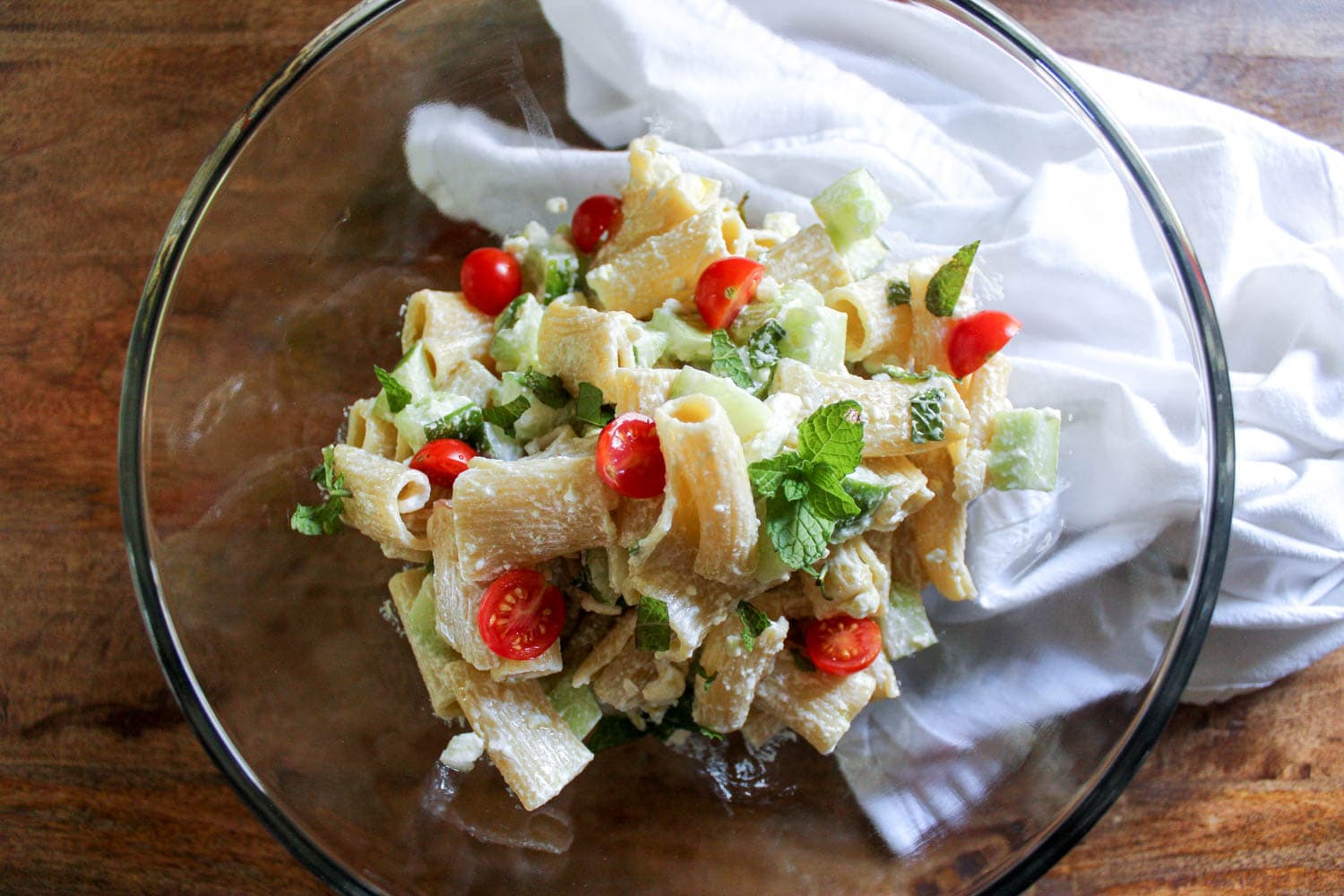 I made this salad a few weeks ago for our neighborhood block party, and am super obsessed with the flavor combination. I love that so many cultures have a yogurt-based dip to serve with spicy or warmer flavors, and if it includes feta I'm a thousand percent in. The flavors here are pretty classic tzatziki with let's say a Persian flair - mint and cumin to add extra flavor to the dish. I decided to make the flavors into a pasta salad because I love a fancy-ish pasta salad at a potluck and everyone loves pasta, right?
Jay just told me about a low carb diet he was reading about where not eating this stuff will cure cancer and I'm thinking...how much do I care about that? He's probably not wrong, but pasta feels so right.
So we make it for a potluck, we only have a little bit, and we use yogurt and olive oil in the dressing because healthy fats.
...