Hello and HI, Happy Halloween if you're into that sort of thing, happy end of October, happy fall, all of the happy.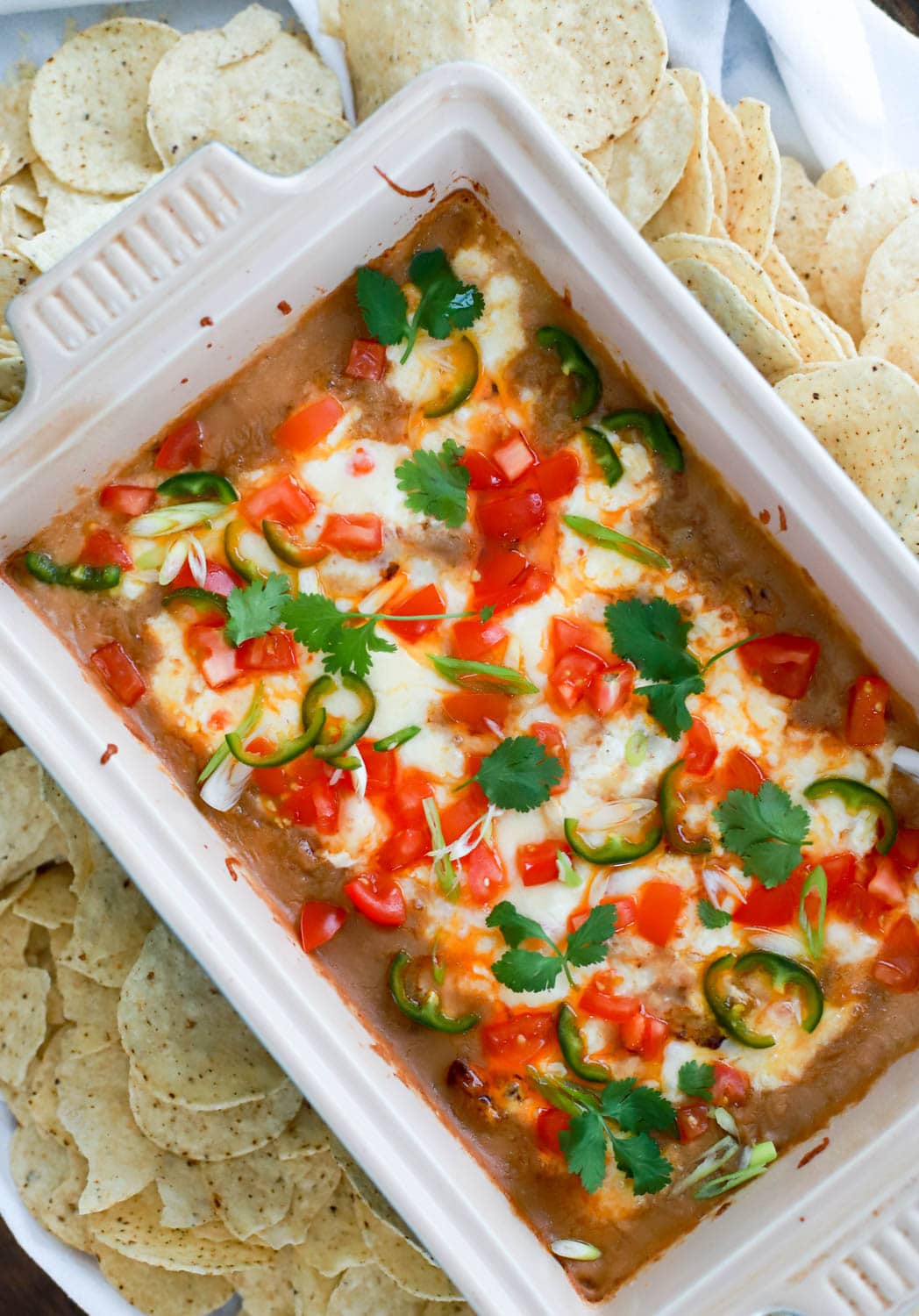 It's a really busy week so I'm thinking if I just type HAPPY over and over it will be come true?
Maybe I'll get lucky. What does NOT require luck, though, is the super simple ultimate refried bean dip we have here before us.
...