Crockpot Chicken Gnocchi Soup is just like chicken and dumplings with gnocchi as the dumplings! I use bone in, skin on chicken pieces for tons of flavor, but any chicken you have or like works perfectly in this great make ahead winter slow cooker recipe. Make a super easy kale salad to go with this if you'd like!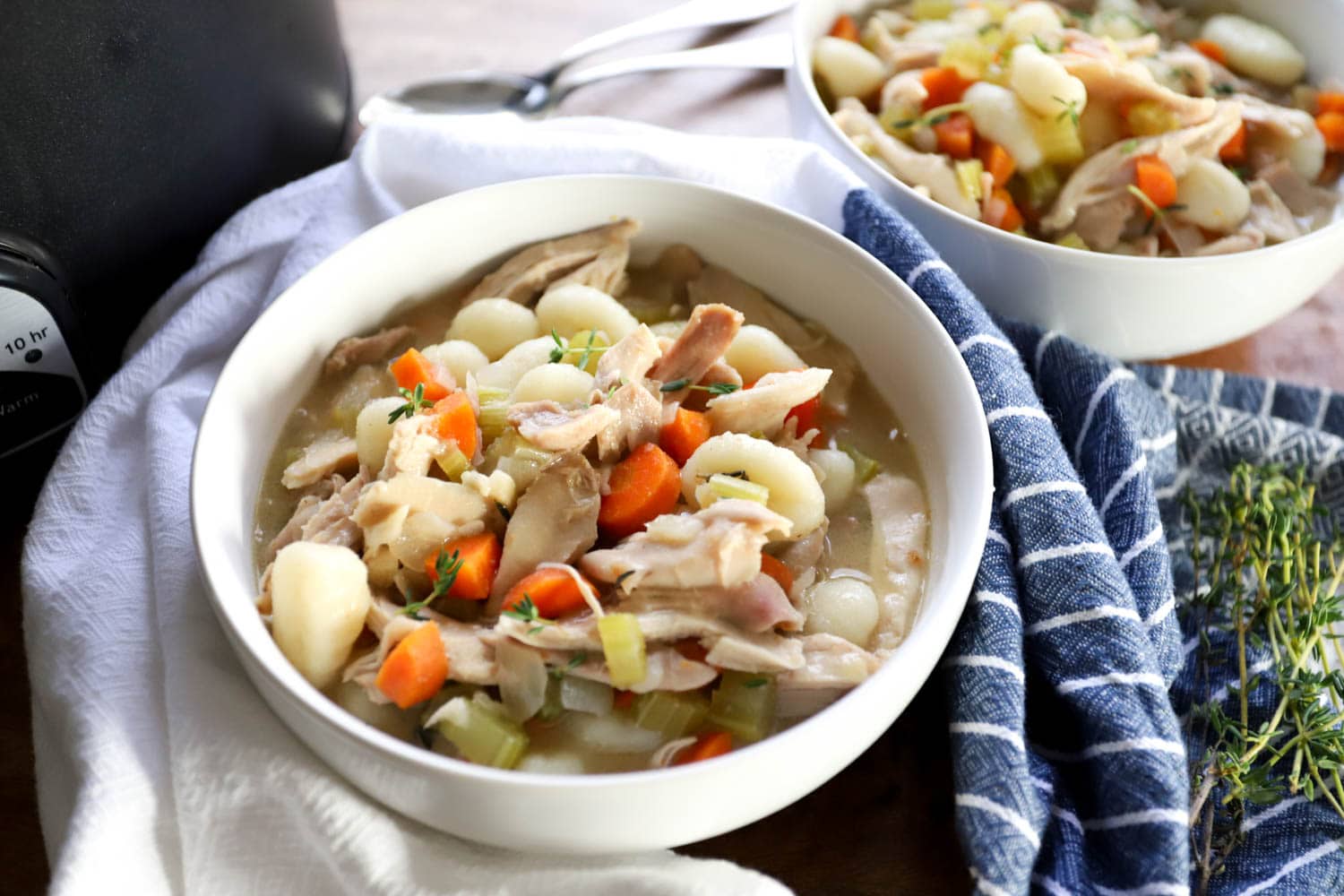 Because literally no one that I know has time to make dumplings this time of year, and I know people who cook a lot. I cook a lot!
But sometimes cooking to eat is different than long laborious project meals, which are SO much fun but also this time of year maybe not so much. BUT (imma see if I can start every sentence with that word), we still obviously want the food that tastes like it took 8 hours and a touch of your sanity to create, you know? At least I do. Food that cooks for a long time tastes wonderful, has deep flavors, and is so comforting when it's a stew or soup like this is.
Foods like slow cooker chicken and dumplings with GNOCCHI for a little "open package, dump in" energy.
...