One of my best "use the oven at all times" Thanksgiving tips: plan an easy side dish that can roast or broil while the turkey rests and is carved.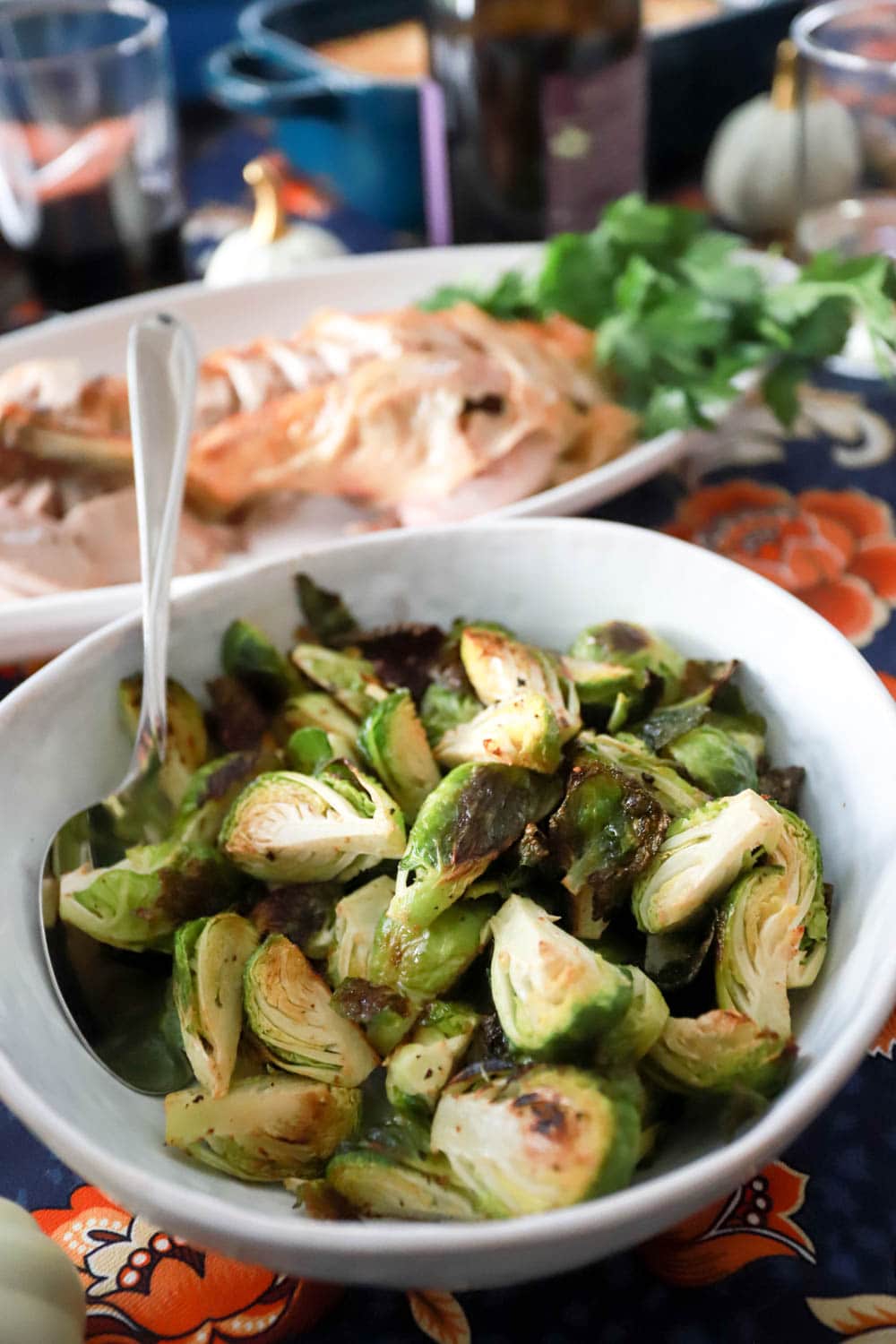 EVEN IF you have a few casseroles that need to reheat at the same time, having one veggie that comes out of the oven fresh right as you're ready to eat makes a really nice balance to what can be a pretty heavy meal.
This technique can apply to tons of veggies, like this 5-minute asparagus from last year or these broiled lemon green beans. This year, I'm doing spiced, roasted Brussels sprouts. They get washed/prepped early in the week, then tossed with butter and spices early in the day. It's a raw veg, so no need to clog up fridge space. They hang out on a baking sheet prepped and ready, roast in the oven while the turkey gets its beauty treatment, and done! A vegetable for those of us that like some vegetables with our butter.
...