It's FREEZING here.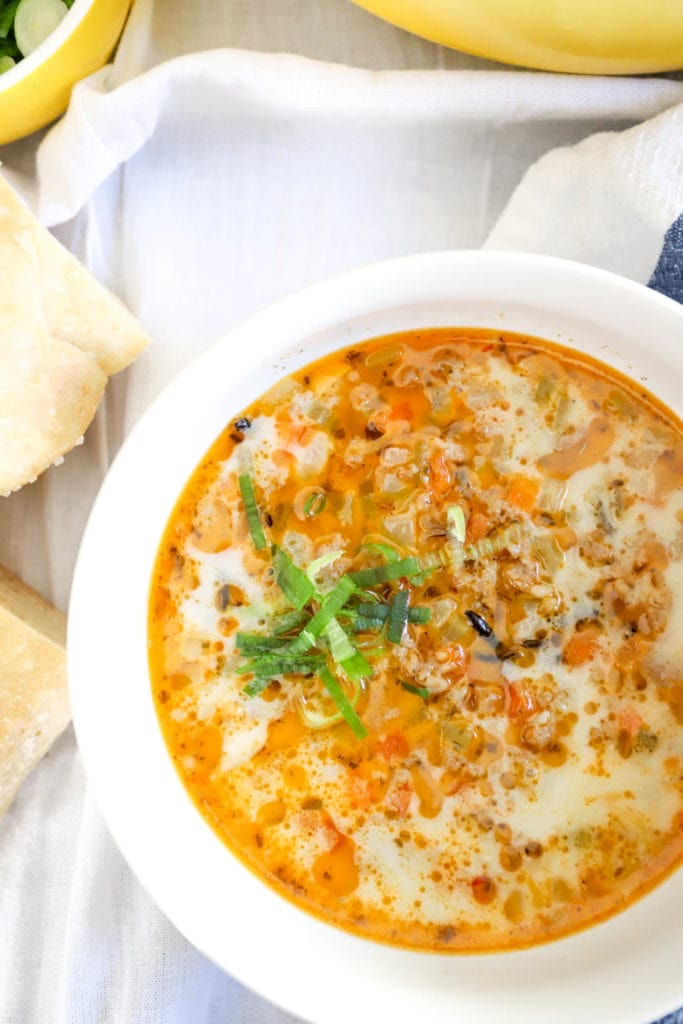 No, but really. Multiple nights under 30 degrees F this week = the natives are LOSING it. We live in South Carolina, after all. The south. Warm. Stuffy. No fall. Lots of summer. Sweat. Humidity. You get it.
So when it's this cold (and, yes, I know some of you have way colder lives than this, I understand how different climates work), and dark at 4pm, and we're decorating for Christmas between snuggling with our newborn and battling our toddler, we totally completely absolutely for sure need a perfect soup to get us through the winter.
This is definitely that. It's similar in flavor to the sausage rice casserole from Jay's youth, but with a broth base and just a little bit of cream and cornstarch to thicken things up. We use real wild rice for that chewy whole grain texture, and the added bonus of simmering the soup for long enough to cook the rice (about an hour) is that the house smells GREAT while this is cooking. I use local sausage, but you can use any kind you like or even ground chicken to keep this super light.
...