This is our absolute favorite way to make salmon! A doubled-up method; we sear the salmon in a cast iron skillet until the skin gets super toasty and crispy (salmon bacon, HELLO), then broil to finish. The result is a flaky, medium-well salmon that is perfectly cooked every time.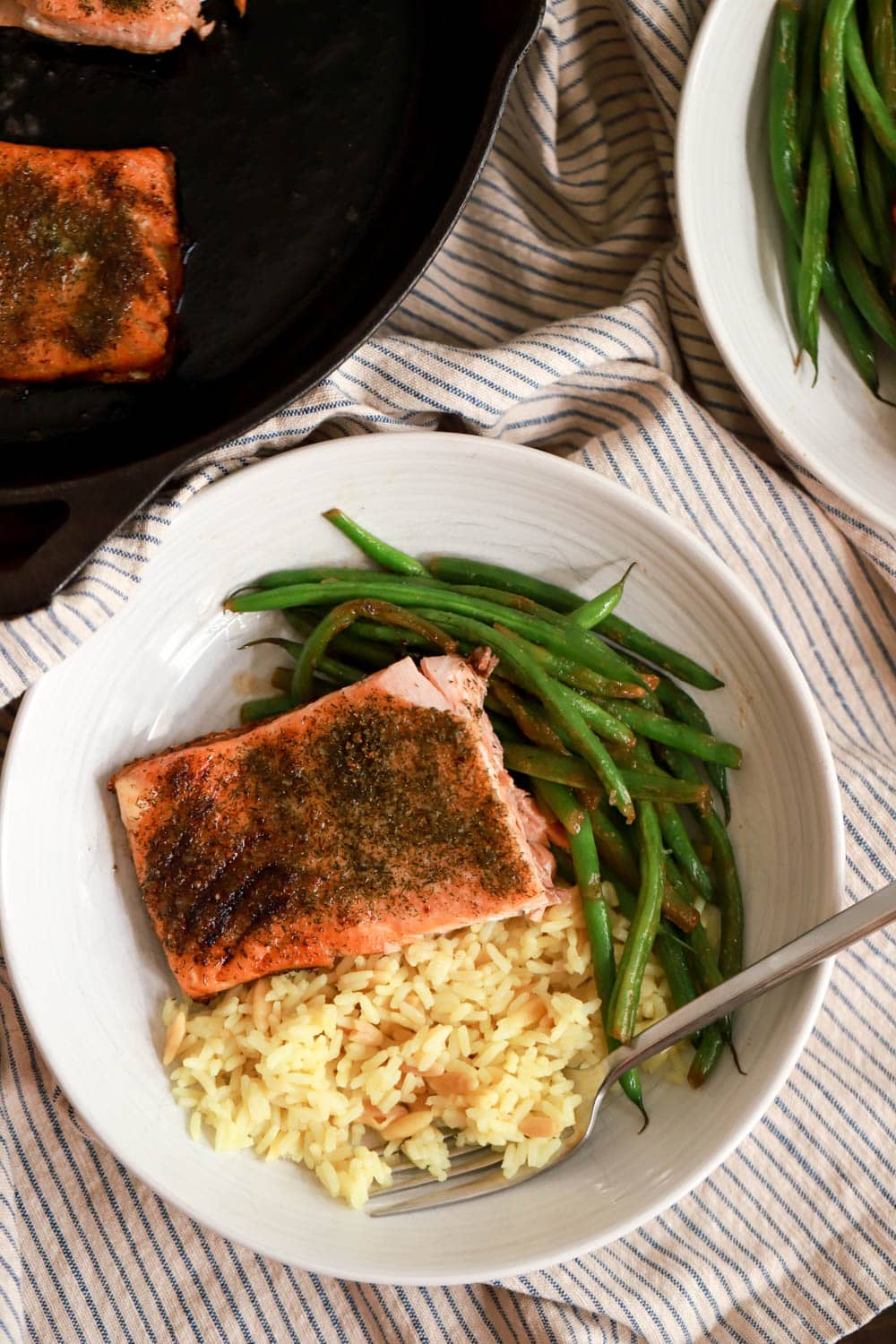 Welcome to the inside of my brain, wherein if something goes well a few times I declare it THE BEST with very little testing of other things, then do the same thing over and over in perpetuity because it works for me.
So if we're being honest it's THE WAY I cook salmon, but I'm calling it the best salmon recipe because it is so, so good.
This is our easy weeknight salmon. We have it at least once a week. We cook it the same each time BUT with different seasonings, which I think is a big key to "cooking well" without, say, culinary school. I can't cook all.the.things. but I have a few methods that I'm great at, so I change up the spices and BOOM variety.
You're like...this is not very inspiring it sounds like you only know how to do this one thing.
...