Oh hey, easy dinners that light up my life.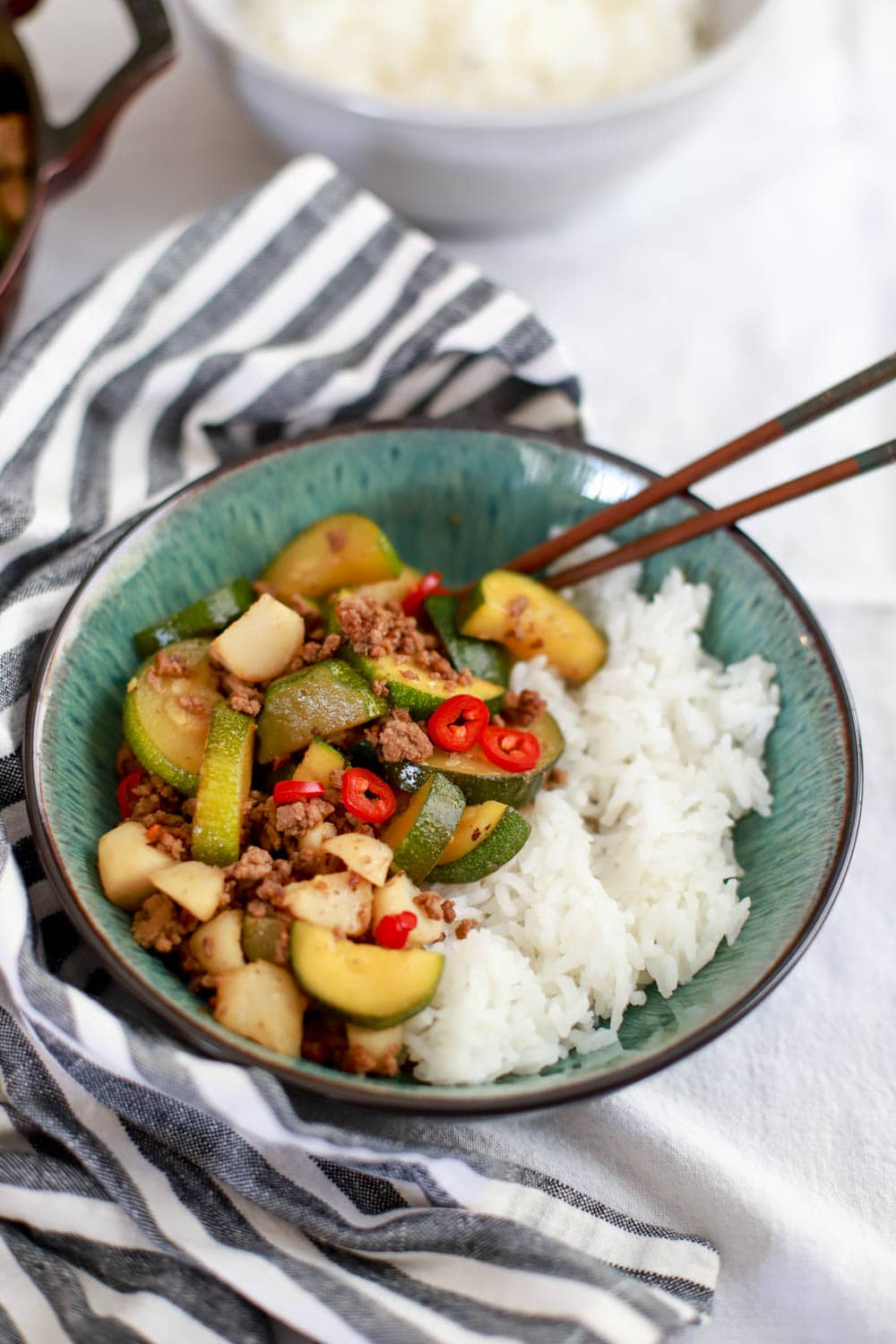 Are bowls over, or are we still good with everything we make going in a shallow bowl with lots of toppings? Please say bowls aren't over.
These particular bowls are exceptionally delicious. We're working with a yummy brown sauce that comes together so quickly thanks to a Microplane grater that eliminates chopping of teeny things AND can get little kids involved.
Then, we have ground beef, zucchini from your summer garden (!), and crunchy water chestnuts mainly because I adore them. This is one of those "regular" meals that is also highly flavorful and a perfect weeknight dinner.
...