Don't leave, I promise you'll like it.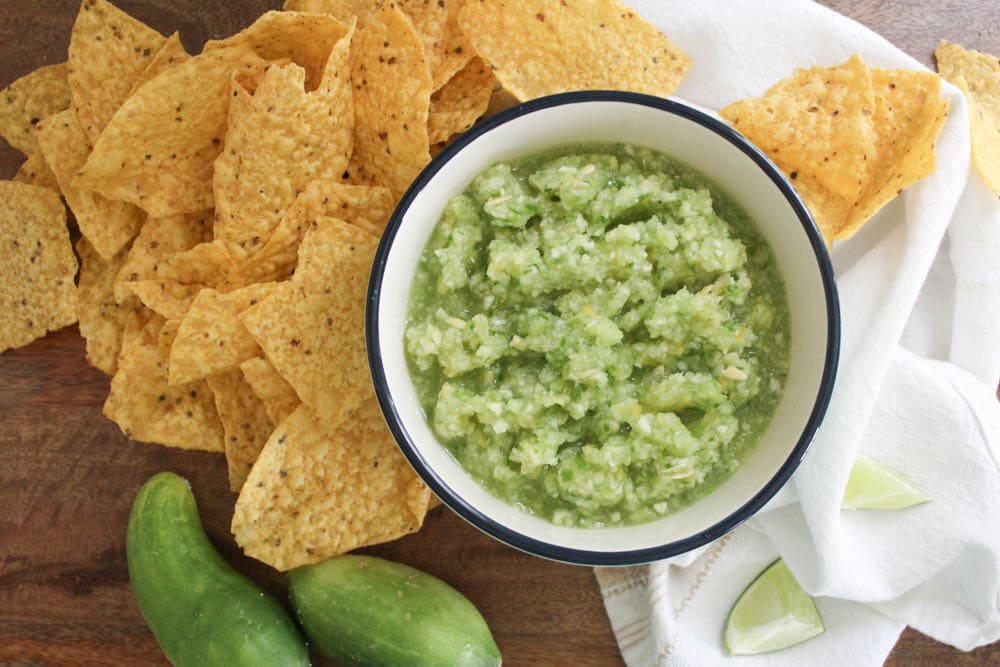 I made us salsa! Actually I made some other people salsa, last weekend when we went to a no-kids pool party and it was the best thing ever. People deserve to not be fearful of their children dying in the water while they enjoy themselves at least once per year, I'm sure of it. Maybe twice.
So, to celebrate, I blended up some of the crazy farmer's market stuff we had going on and called it salsa.
I was actually going to make green tomato salsa which also sounds delicious BUT I was reserving the green tomatoes for something else and the cucumbers are just insane right now. So! Salsa it was. The result was cool and refreshing but spicy and tangy from the pepper and the lime. I went for it hardcore and used the entire jalapeno and this was SPICY, but that of course depends on your jalapeno and your definition of spicy. I opted out of cilantro because I'm not sure about it with apple and some people are SO against cilantro existing in the world, you know?
...