I'm skipping that thing where we pretend to be on a diet for the first three weeks of December to punish ourselves for Thanksgiving. There are a few reasons for this, the first being that I think punishment for food-related behaviors leads to more unhealthy behaviors, and on and on. BUT MAINLY, our post-Thanksgiving lives are chock-full of celebrations, and no one wants a salad for their birthday. Jay's birthday was yesterday and Beck's is in less than two weeks, so here's the first of many holiday party foods.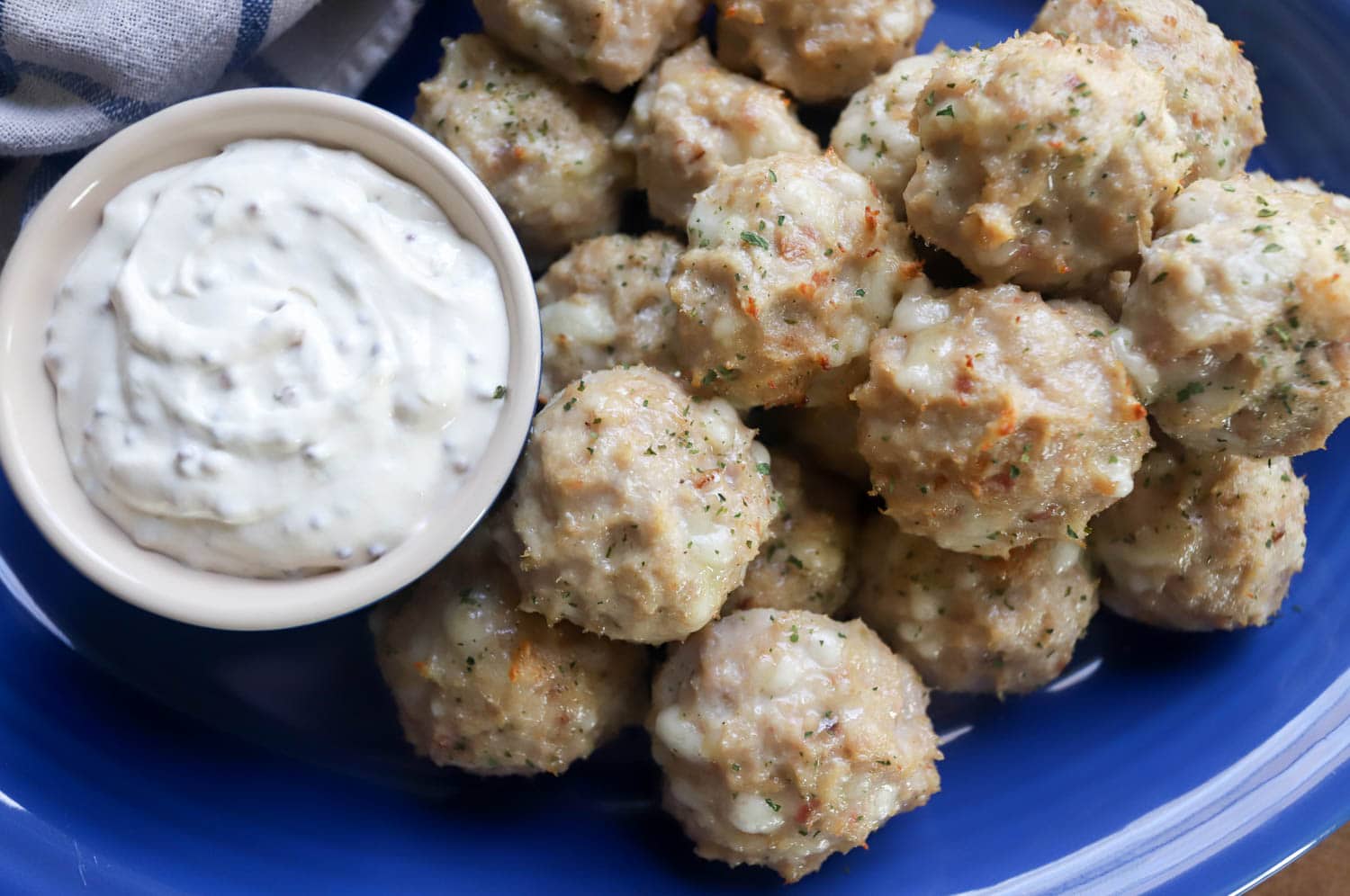 They're balls with ham and cheese and chicken.
They were, as all good ideas on this blog are, Jay's idea, and they were a fantastic one. I love the nostalgic flavors of chicken cordon bleu, crispy exterior, gooey interior, but the process is pretty arduous and a meatball is just so friendly and celebratory, right? For the sake of the holidays, you can totally make these in advance, bake them, then reheat them in the oven until the cheese melts again so all the mess + raw meat nonsense can happen well in advance of your event.
The ingredients are simple, and I'm so glad I'm showing these to you TODAY because they are a perfect use-up for Thanksgiving ham, if you have any of that lying around. I made a few things with leftover ham this weekend and all were just as delicious as eating ham on its own.
Cheers to my wonderful husband and the start of what I hope is the most celebratory of seasons for you! No punishment or self-loathing allowed.
...