Favorite chicken cordon bleu flavors in these utterly delicious and simple Chicken Cordon Bleu Meatballs! Lean ground chicken and a little Swiss cheese get blended quickly with some ham (leftover glazed ham or deli ham!) and easy pantry spices for major flavor in this tender ground chicken meatball. There's an easy sour cream dip with mustard for dipping + extra credit.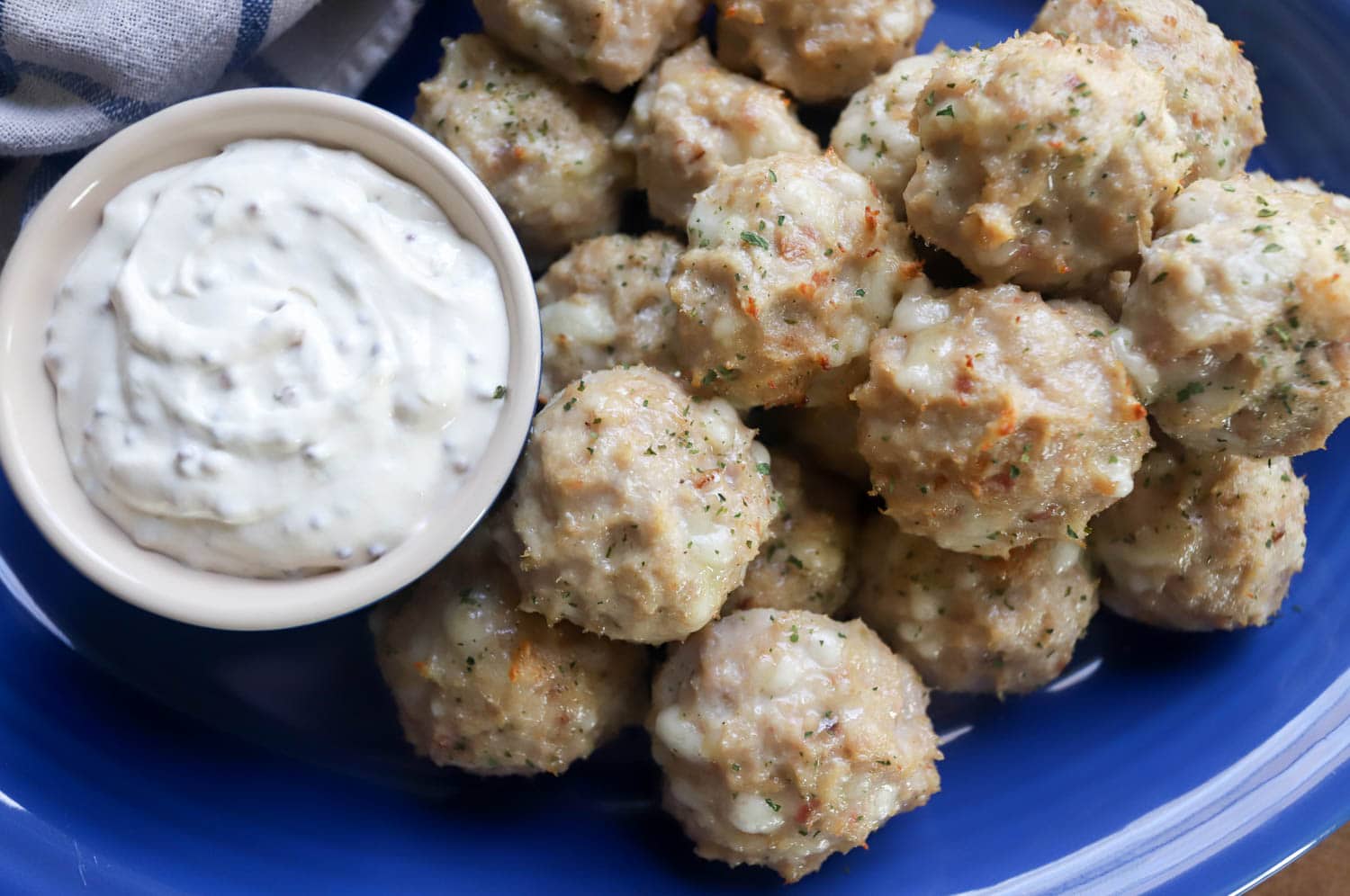 These are chicken balls with ham and cheese. 
They were, as all good ideas on this blog are, Jay's idea, and they were a fantastic one. I love the nostalgic flavors of chicken cordon bleu, crispy exterior, gooey interior, but the process is pretty arduous and a meatball is just so friendly and celebratory, right?
For the sake of holidays or parties, you can totally make these in advance, bake them, then reheat them in the oven until the cheese melts again so all the mess + raw meat nonsense can happen well in advance of serving these. 
The ingredients are simple, and you can use deli ham or leftover holiday ham from Easter or Thanksgiving if you ever have any lying around.
...