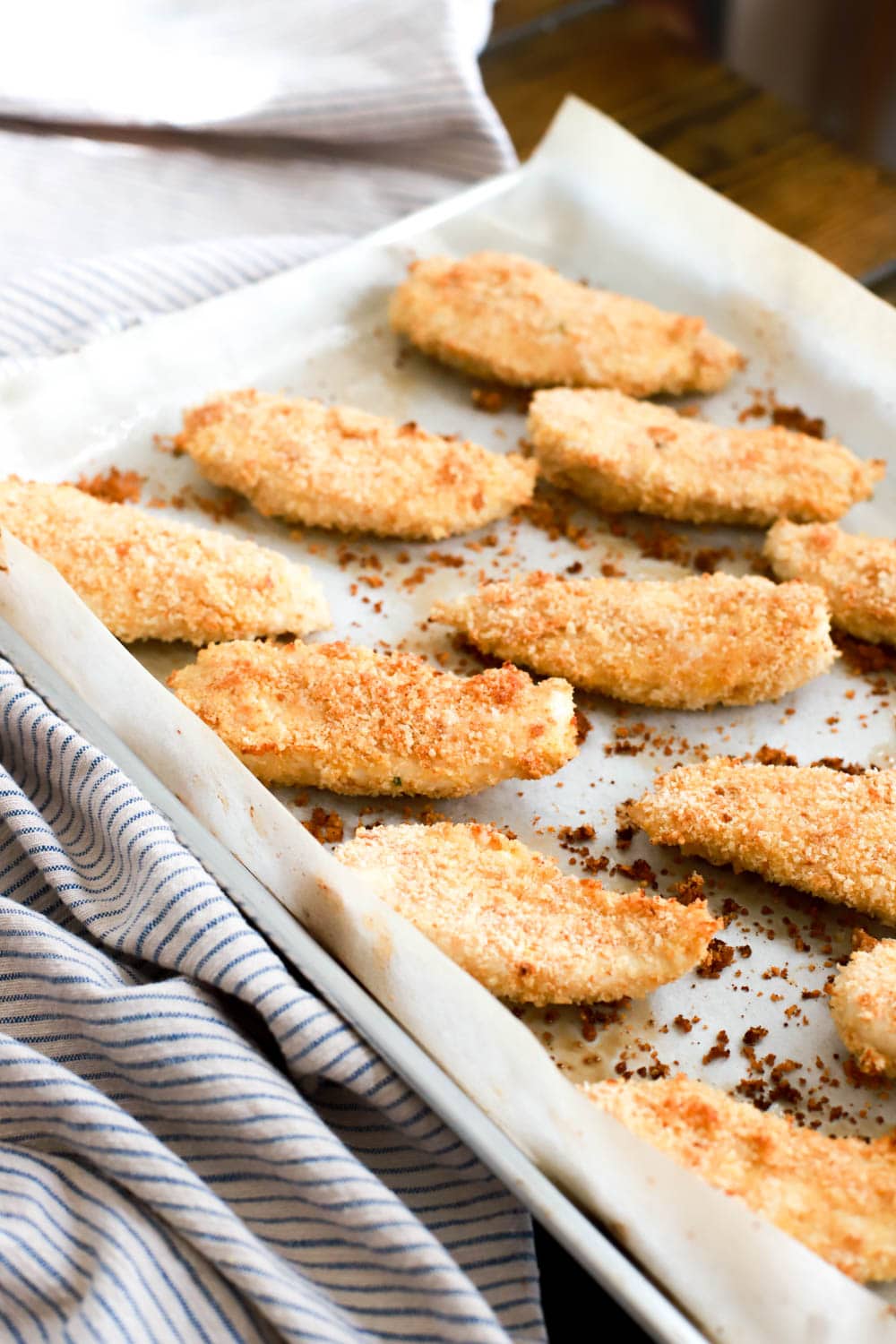 THEY'RE JUST LIKE FRIED.
Ha. Ha. No, no they are not. Sorry, not here to lie to you.
Here are the ways that easy homemade baked chicken tenders are not like fried chicken tenders:
they do not stink up your house with oil smell or cause third degree burns.
they have fewer calories.
they are done quickly and are great for meal prep, freezer meals, or leftovers.
they have a parmesan coating that is just YUM but no batter to get all over everything.
So, what I'm saying is that MAYBE baked chicken tenders are better than fried chicken tenders? In like 3 cases, but I'd say that at-home no-frying situations are preferable from a mess standpoint FOR SURE.
...