This Thai chicken larb recipe is so quick and easy thanks to the use of ground chicken. We love making this for meal prep with extra dressing and using it on salads or in rice bowls all week. It's gluten free and wildly delicious thanks to a fish sauce lime vinaigrette.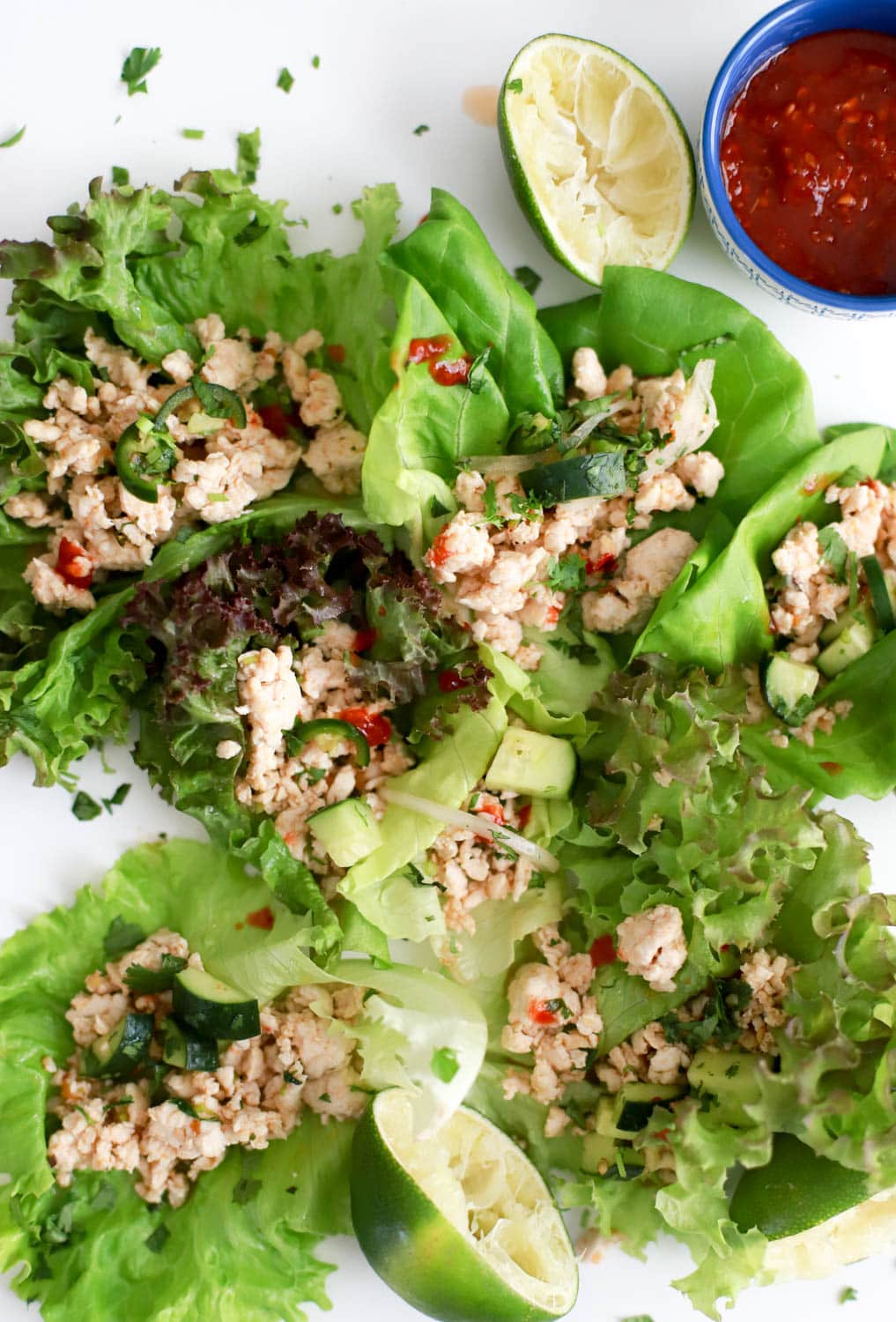 IknowIknowIknow.
Maybe not the most inspired thing to do for our first 2020 recipe, but inspired is not what we're attempting here. Delicious is. Chicken larb is delicious.
Jay usually does some kind of January ... eating thing ... which, is fine. I could go on and on about how I don't do things like that for a variety of reasons that I feel strongly about, but I'm also happy to support people in my life that try to make healthier choices.
...