It's Father's Day week!
We're starting with a BANG, kids. Seriously. This is probably in the top 10 of my all-time favorite meals, and DEFINITELY my fav Japanese bar food. The great thing is, it's EASY to recreate at home and tastes JUST like the real thing, promise. So, if you've been dying to know what my childhood tasted like when I was underage drinking in Tokyo and eating too much bar food? Look no further. I know, such a relief.
And, may we also take note that bar food doesn't usually include fried poppers of any kind, and very little dairy? It's relatively....healthy.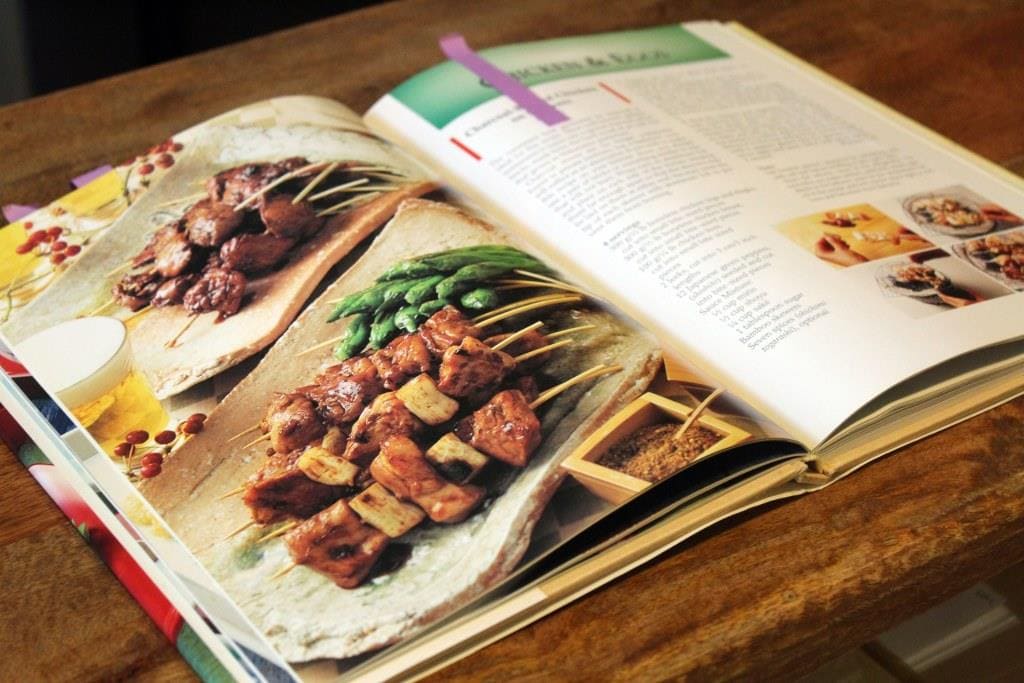 Which is weird but great.
When we lived in Tokyo, my mom took a cooking class by the woman who wrote this book - a cookbook that I use ALL the time when I want to really Japan it up. The recipes are incredibly simple, and much like other countries' cuisines, if you have a few staple ingredients and spices you can make a ton of different dishes. This dish uses mirin, a sweet cooking wine, and sake, rice wine, and if you have those on hand you can make tons of Japanese sauces and dips. Mirin and sake are found almost anywhere, but if you don't feel like buying sake you can sub white wine - I've done it before and it's just fine!
Besides the sauce, we char some veggies and chicken, make some rice, and we have dinner. This whole mess can be made in WELL under an hour, and it's just so tasty and delicious - DEFINITELY appropriate to celebrate the man who offered sperm to give you life? Or a man that's dedicated time and energy to making your life better? Doesn't have to be biological, fathers can be found in all forms.
...