Summery pasta alert!
Sometimes when Jay and I are feeling VERY COOL, he pulls out or buys random ingredients, and then we play Chopped.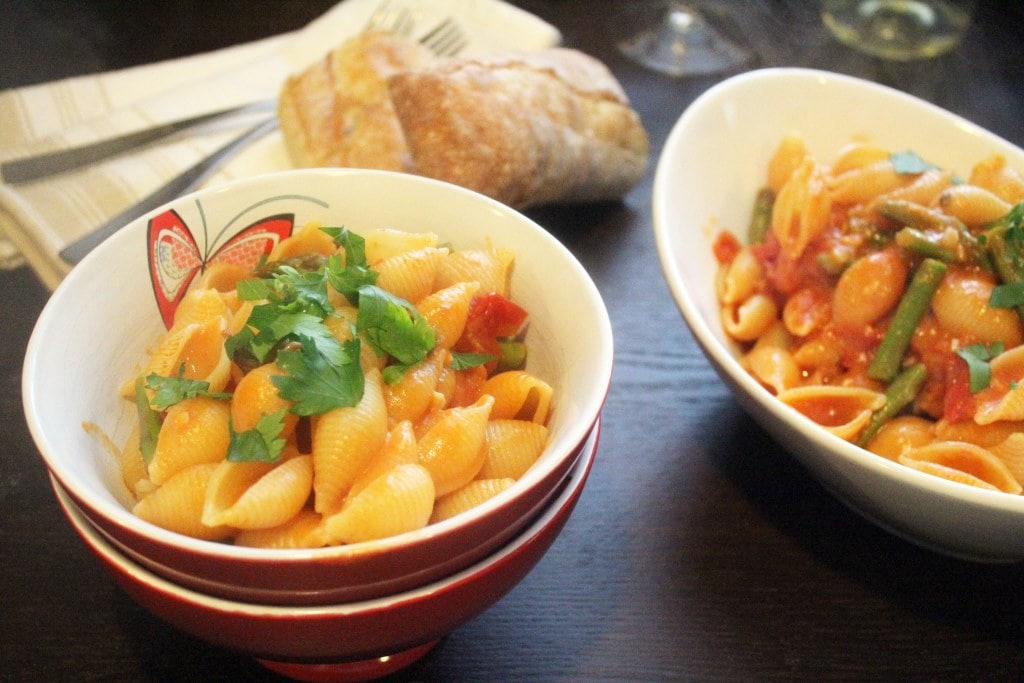 I'm not joking.
I wish I was, but not really, because it's FUN.
I'm telling you this because the other night we played this VERY COOL game, and asparagus was one of my ingredients.
Also cod. It was awesome. I didn't make this pasta for Chopped night. I made this pasta a few nights later with the extra asparagus. SEE? I have a point.
I made this pasta a few days ago and we ate it last night. Due to the aforementioned getting home at 9pm every night, I find that I need to cook dinners wayyyyy in advance to avoid the temptation of going out to eat every night. It was great Light, fresh, and simple, and kept really well in the fridge for 2 days.
...