This spicy crab salad is just like the filling of a sushi crab roll! Made with just three ingredients, I love this for meal prep to serve over rice or salad for a quick Japanese sushi rice bowl or poke bowl.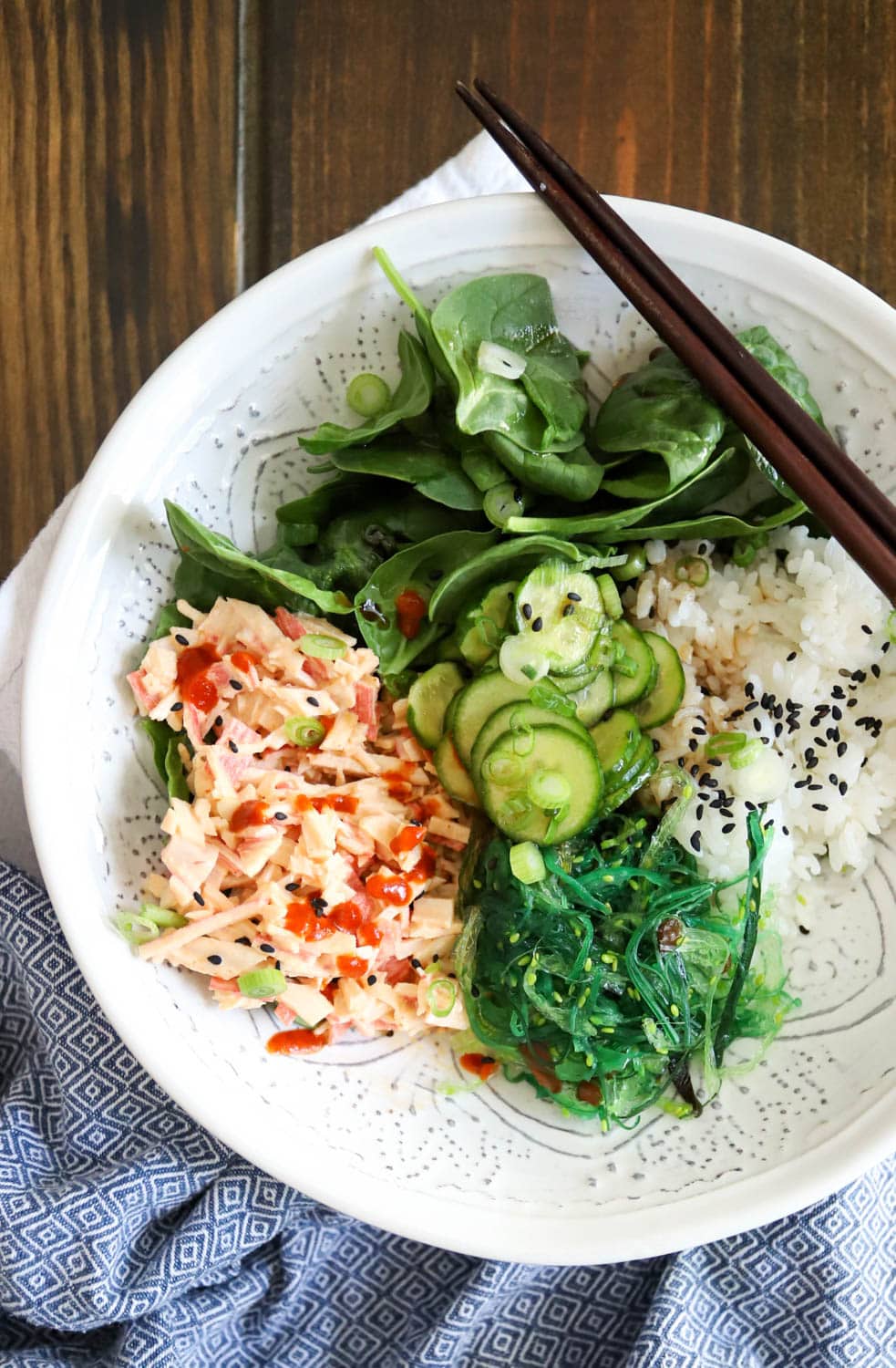 Note: this recipe has been updated with a few new instructions and to be made into a spicy crab poke bowl. Find the recipe here!
You know how at sushi restaurants sometimes they have Crab Salad rolls or Crunchy Crab rolls but really it's just fake crab mixed with mayo? And sometimes there are Spicy Crab rolls that really are just fake crab mixed with mayo and spicy stuff?
Welp, I love crab salad. And spicy crab salad. And when either of those things are made into a sushi roll? I'm a seriously happy human being.
...