Because literally no one that I know has time to make dumplings this time of year, and I know people who cook a lot. I cook a lot!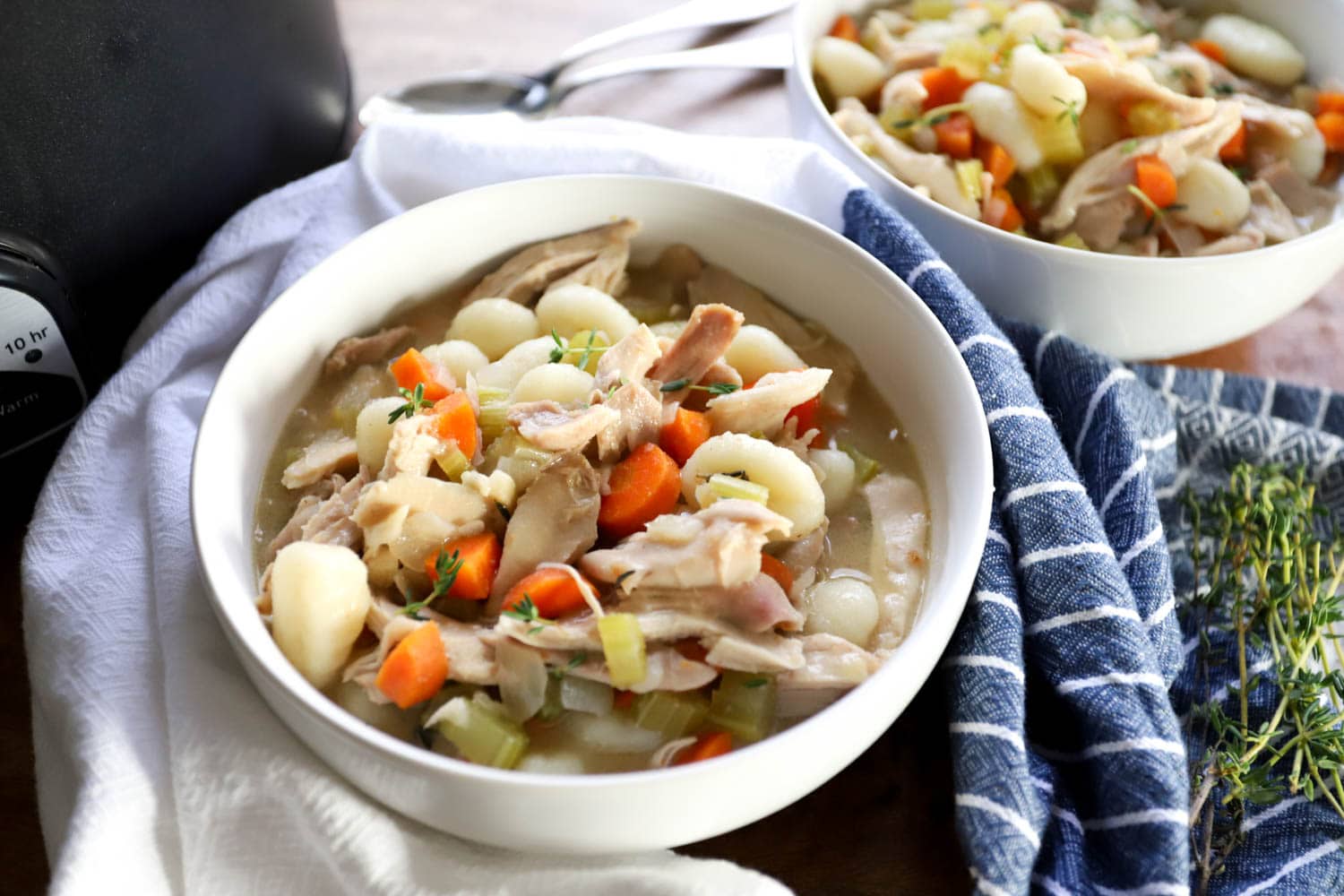 But sometimes cooking to eat is different than long laborious project meals, which are SO much fun but also this time of year maybe not so much. BUT (imma see if I can start every sentence with that word), we still obviously want the food that tastes like it took 8 hours and a touch of your sanity to create, you know? At least I do. Food that cooks for a long time tastes wonderful, has deep flavors, and is so comforting when it's a stew or soup like this is.
Enter, this: We take a TINY bit of effort by using bone-in, skin-on chicken which cooks beautifully in the slow cooker without becoming dry or tough. Shredding the chicken takes all of 10 minutes, and is probably the most laborious part of this entire dish. We more than make up for that effort with packaged gnocchi which, guess what, are dumplings. The idea to use them was Jay's and it was an inspired one. They cook for about 30 minutes at the end of the cooking process, and hold up so well with the veggies, chicken, and velvety sauce. Beck loved the idea of this, and guzzled some of the soup, but refused to touch a carrot or piece of celery because they were "together." Apologies, princess.
Crazy toddler preferences aside, the flavors here are mild and familiar, another win for this time of year when there might be some not-as-adventurous eaters around your table. The perfect meal, really.
...