this recipe is sponsored by microplane. they're offering a discount code to readers (see below!) and there will be a giveaway on Instagram later this week. be sure to follow along and enter!
Here's our new super duper easy one-pot dinner for fall!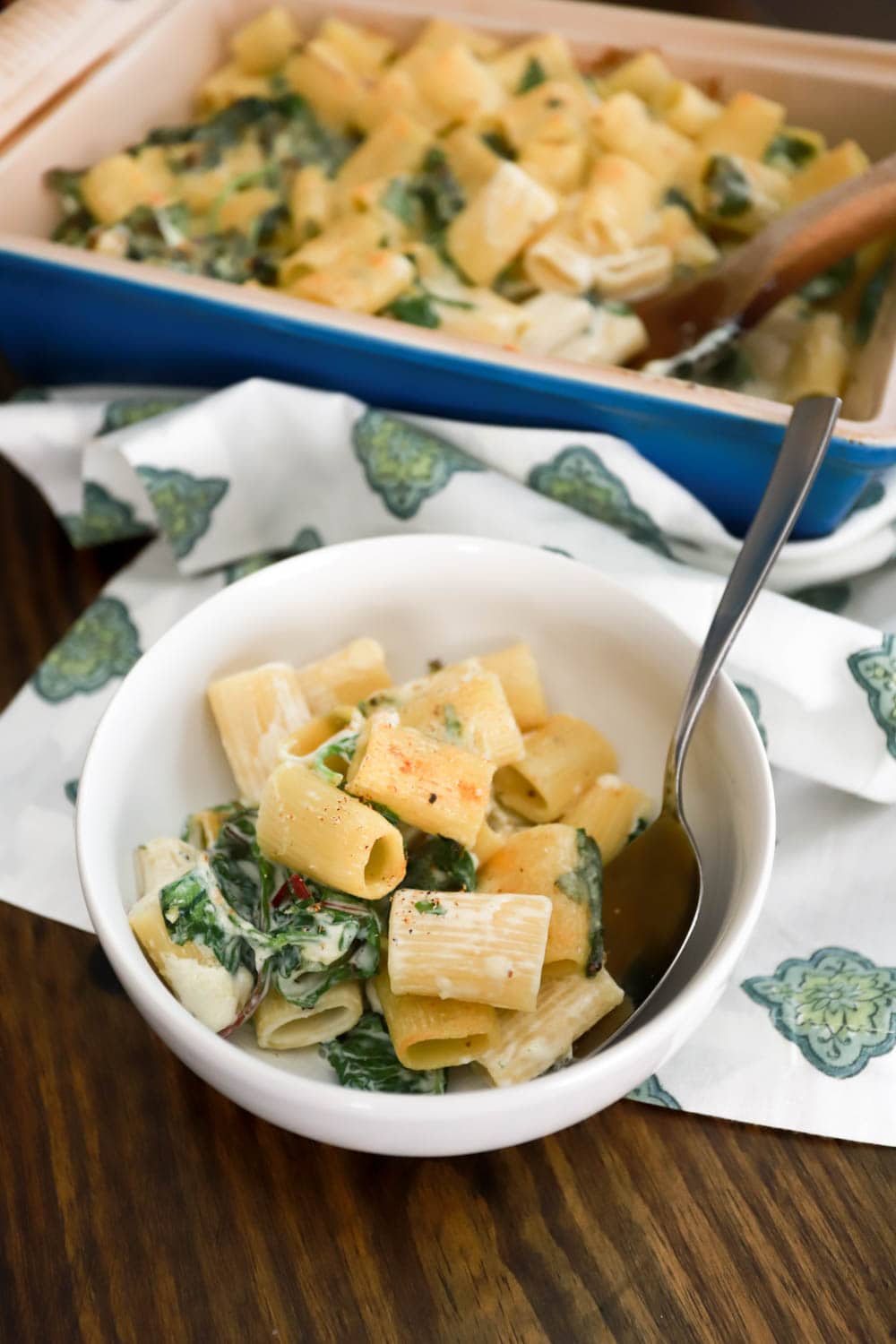 I have been SO excited to share this with you. Creamed Spinach Mac and Cheese. It's one of those really nice unicorn dishes that everyone likes, that has veggies in it, that is comforting but not so heavy that we can't eat it on a Tuesday, checks a lot of boxes.
Let's break it down: We are boiling some noodles, and we aren't messing around with a roux/white sauce. We're stirring some dairy stuff together super quickly because we're hungry. Fresh nutmeg grated with Microplane's Spice Mill adds tons of flavor with zero effort, and garlic + handfuls of greens round the whole thing out. The resulting creamy mac is practically perfect in every way.
...