This creamy, cheesy baked broccoli has just FIVE INGREDIENTS and comes together in under an hour. It's my favorite new easy thanksgiving side dish for this year and is absolutely replacing traditional broccoli casserole (much as I love all casseroles!). This cheesy broccoli wins the side dish game again and again.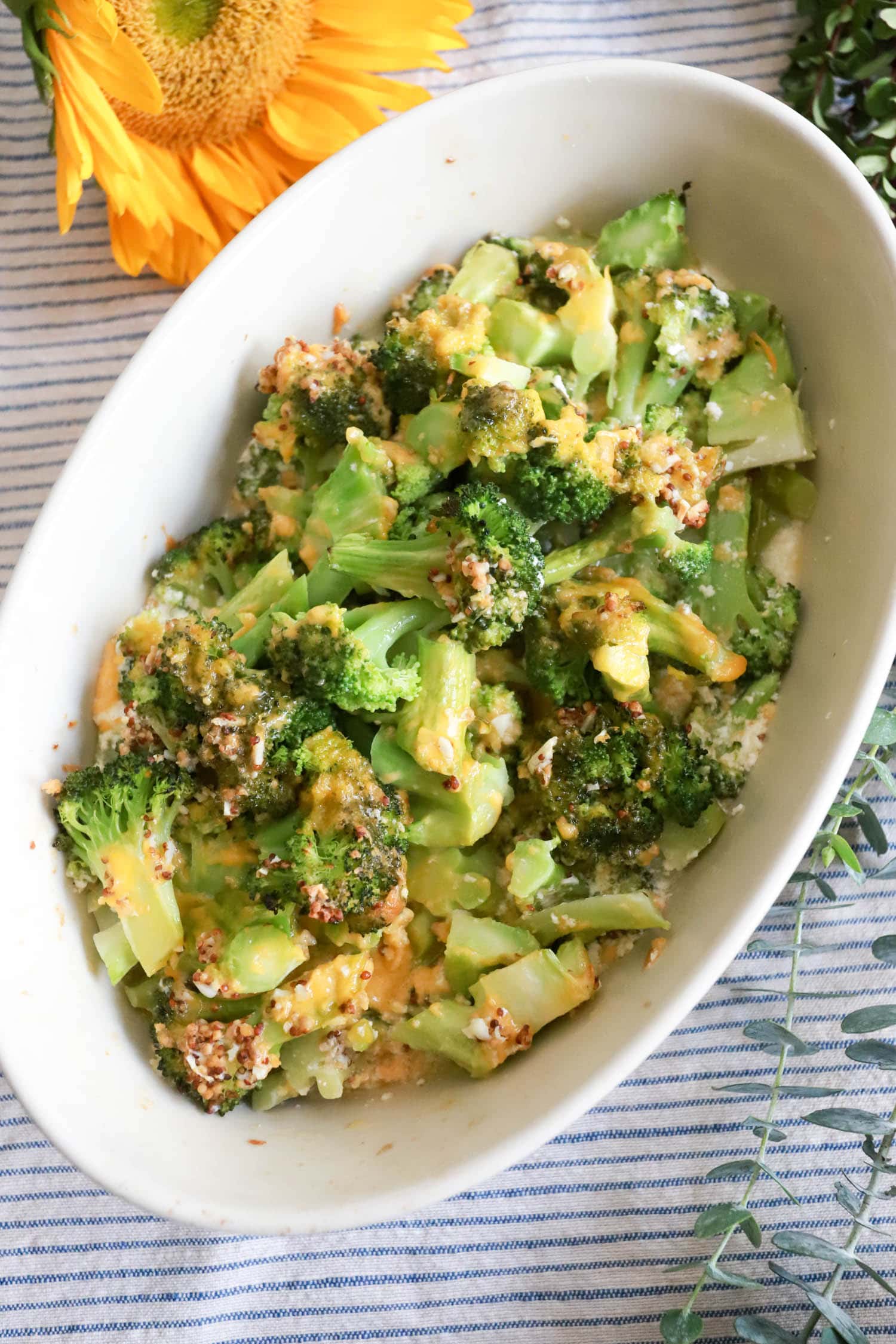 Well, HELLO. We're starting Thanksgiving side dish recipes!!
(no one asked, I realize this)
...