Super easy and healthy asparagus casserole that comes together in just a few steps. This is perfect for Thanksgiving, Easter, or any meal that needs a yummy low carb side dish! This is one of funnylove's most popular recipes with over 30k likes, shares, and saves!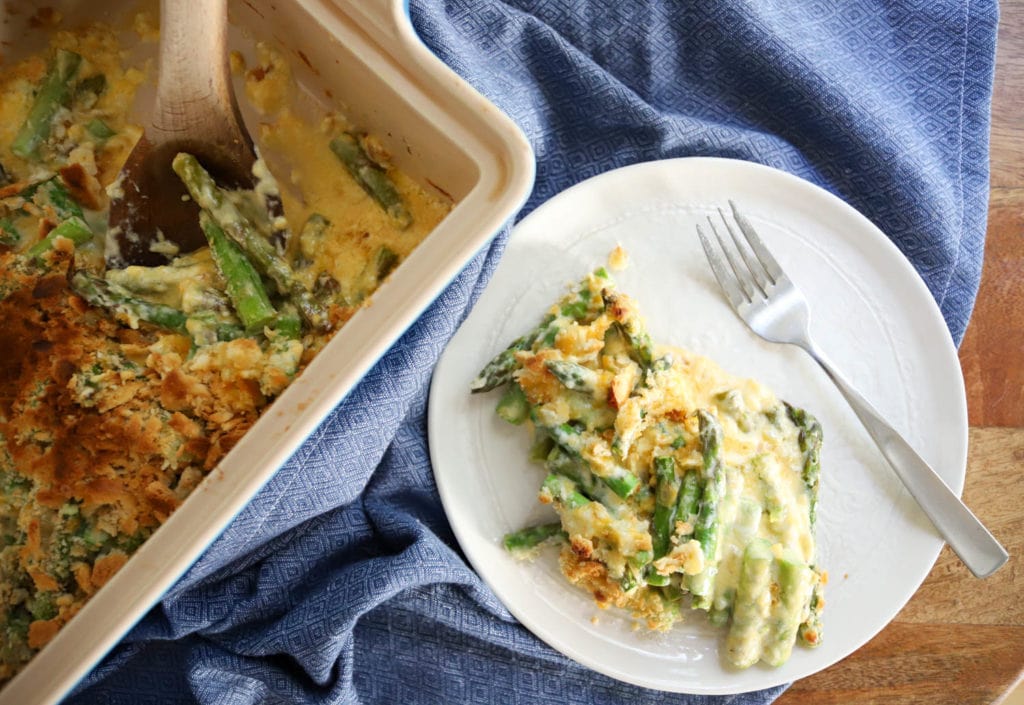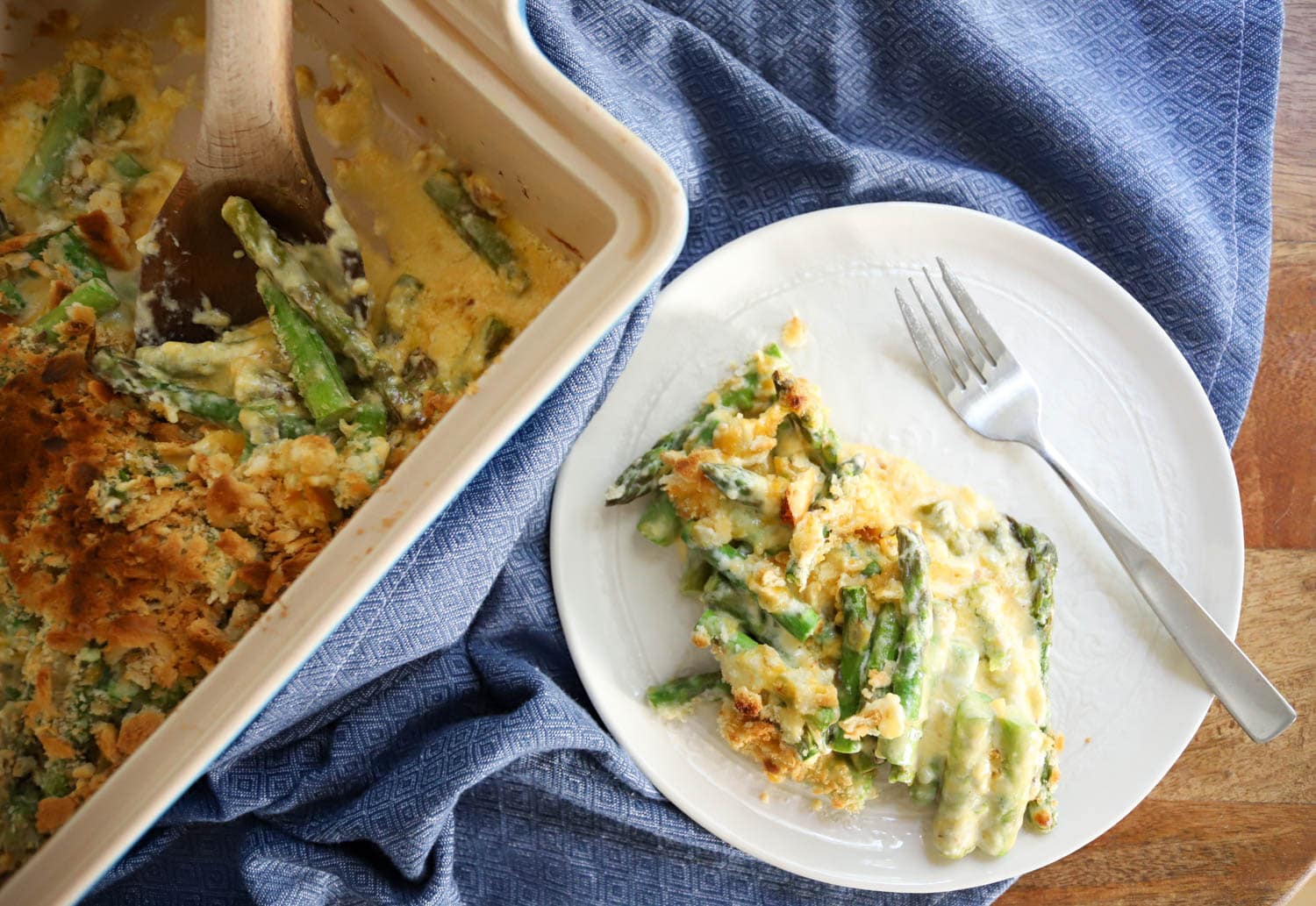 Thanksgiving is three weeks away, can we talk about that?
We are having two big meals this year, one at our house and one at my parents'. We get to see both families, cook some and eat some, and I.Can't.Wait.
So we need to start prepping! It still feels like a long way away but....three weeks is not long, guys. Not long in the slightest. I'll make a huge long list of my favorite Thanksgiving sides in the next week or two, but let's start with a new one that has the BEST flavors and is super simple. Easy asparagus casserole! The fancy feeling of a veg that isn't green beans with the comfort of cheese and Ritz crackers.
Also there is mayonnaise in here and I don't want to hear a thing about it, it tastes delicious and you 100% will not know it is in there, mayo-haters. I see you, I validate you (I'm kidding, this isn't a mental health issue), but trust me the flavor added is a good one, and the texture is important.
The total best thing about this is that we throw the asparagus in RAW so it cooks and softens in the oven but doesn't get brown and mushy, thanks but no thanks. I also found some old fashioned asparagus casserole recipes that include hard boiled eggs? No. Not happening. I don't like them and also it sounded weird. But, if you're into hard boiled eggs, throw some chopped on top of the 'role. Let me know how it is.
Here's our first Thanksgiving plan! Definitely yes, is my thought.
...