This was a big decision, because I actually have TWO one-pot kinds of meals on deck for you. Because dinner has to take 17.34 minutes to make or it's not happening, you know? You know those nights. Jay started his new job around the same time that my work picked way up, and, wouldn't you know it, Beck still wants to be entertained like, all the time. THAT GIRL. So quick dinners are the name of our game a lot of nights, because we still do like cooking at home most nights but also try to eat before 8pm, and sometimes this is the best we can do.
But, sometimes, like this time, quick dinners are legit delicious, so why not make them all the time, right? This method of cooking pasta in its own sauce has been floating around the interwebz for a long time now, and I've never tried it. I actually used to make a pretty similar shrimp scampi pasta back when Jay and I were dating and living in 600 square feet of cramped bliss, and have some ancient pictures of that recipe that were just not up to snuff for this fancy blog. But a scampi pasta has been on my "make for blog" list for actual years, so when I decided to try the one-pot pasta method out it was a clear choice for flavors.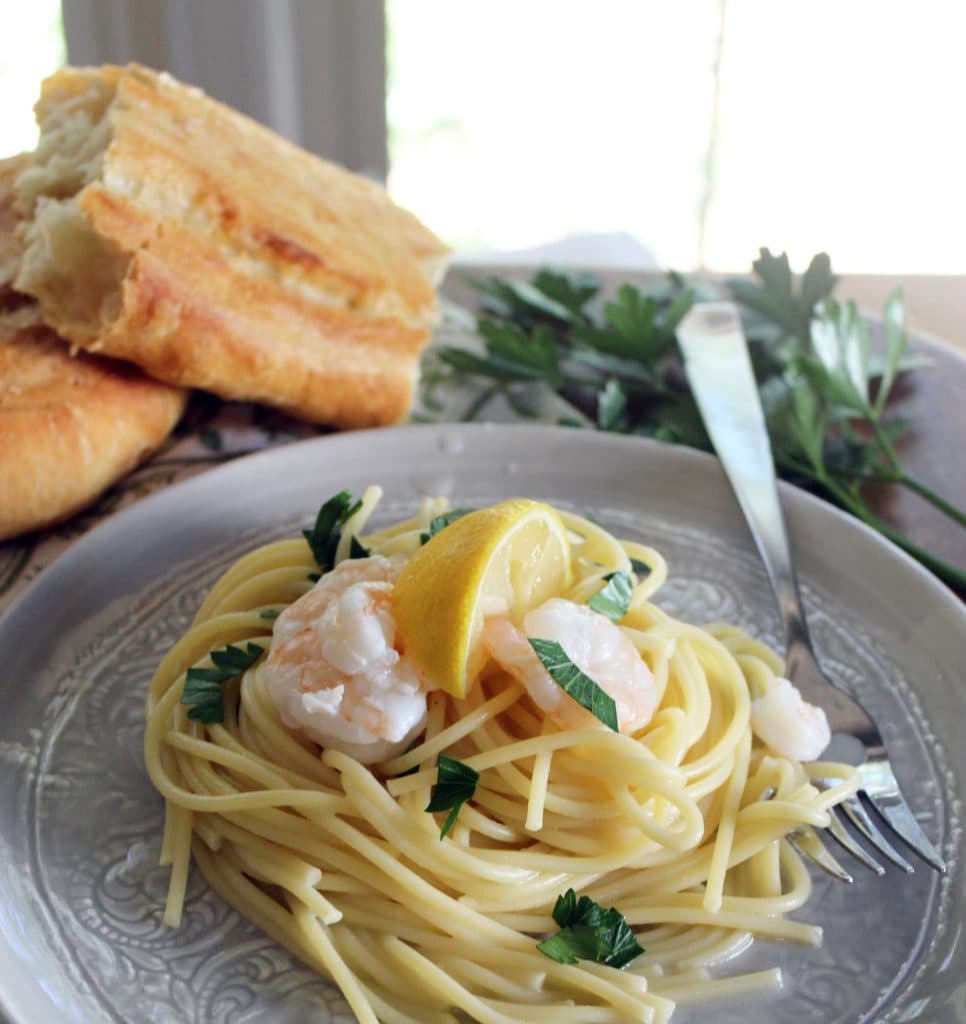 The deal is that you put everything you're using, including pasta and water, into a big skillet. You cover that skillet to let everything come to a boil, then you take the lid OFF and let the pasta finish for about the same amount of time it would usually cook. Since the pasta is uncovered the water evaporates and you're left with a super creamy starchy sauce, almost like pasta risotto, which sounds like the best thing in the entire world. Let's do it.
...