Because Cinco week!
I feel like it's my duty to announce that I can't believe how the year is flying, but I know you feel the same way. You have to! It's nuts. May is Memorial Day which is summer. Jay and I both have trips planned out into September, and they don't feel that far away. Living in the moment is killer when the moments zoom in such a fashion, you know?
You know.
But this week. The week that I could have thrown 1,837 new Mexican recipes at you because it's my favorite food ever ever ever (tied with Indian and Italian and Japanese and Thai....?), and I find that it's simple enough to make variations of Mexican food on weeknights. We have it a night or two per week, and change up the dish based on what we have in the fridge and what we feel like.
Rice, though, is almost always a staple. I make a green cilantro lime rice that is killer good (need to update the recipe but the gist is here), and red rice that is similar to the rice from this tlapeno that my friend Belen's mother taught me how to make. The key is to use enough water to cook the rice and have tomato sauce on top of that in terms of liquid-to-rice ratio. Chicken stock/bouillon is key here too, but you could use veg to keep this truly vegetarian. Vegan! It's vegan with veg stock! Unless you top it with cheese and swirl in some butter right at the end, but that's not technically part of the recipe.
One thing I do make a point of here is to use short-grain rice of some sort. You definitely don't have to, but if you have sushi rice or arborio/risotto rice lying around, use it! Or buy a Mexican short-grain rice, you won't regret it. Besides that it's salt, onion powder, garlic powder, dried oregano, chili powder, stock, and tomato sauce. Just a little can! As a note, this makes for a fairly tomato-y rice, so if you don't love that you could increase the rice/stock to make 1 ½ cups of rice instead of 1. I like it this way, though!
The method is duh. All ingredients in a pot. Cover with a lid, bring to boil, reduce to simmer. Cook for 15-20 minutes or whatever the package says. When the rice is cooked, let it stand in the pot, covered, for another 5-10 minutes to be sure it's cooked through.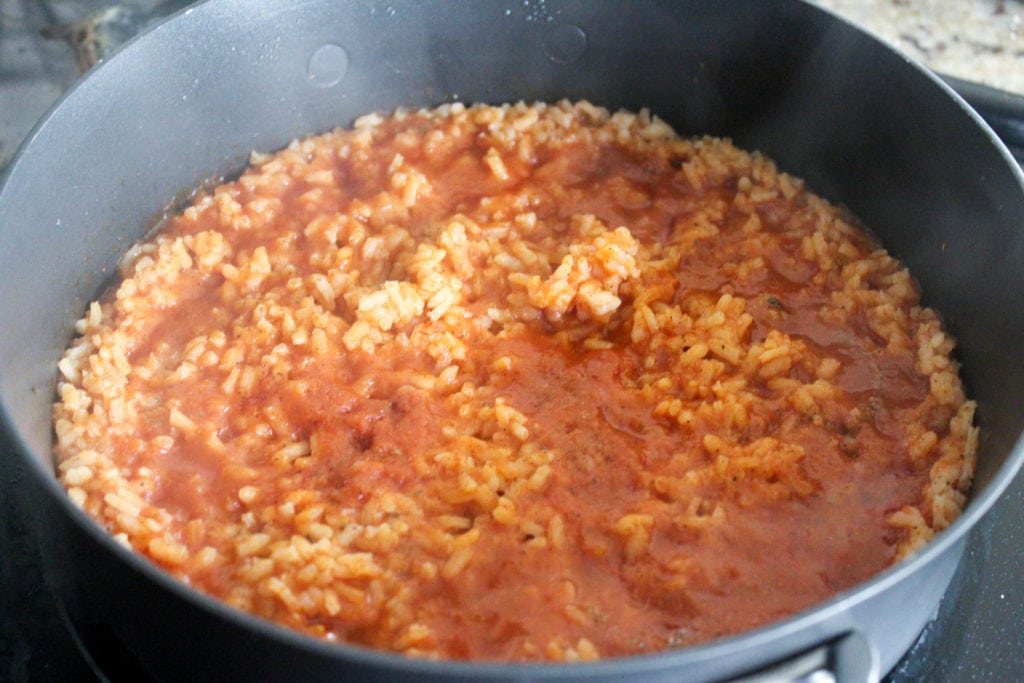 Taste! Add a splash more stock if the rice seems dry and salt to your preference.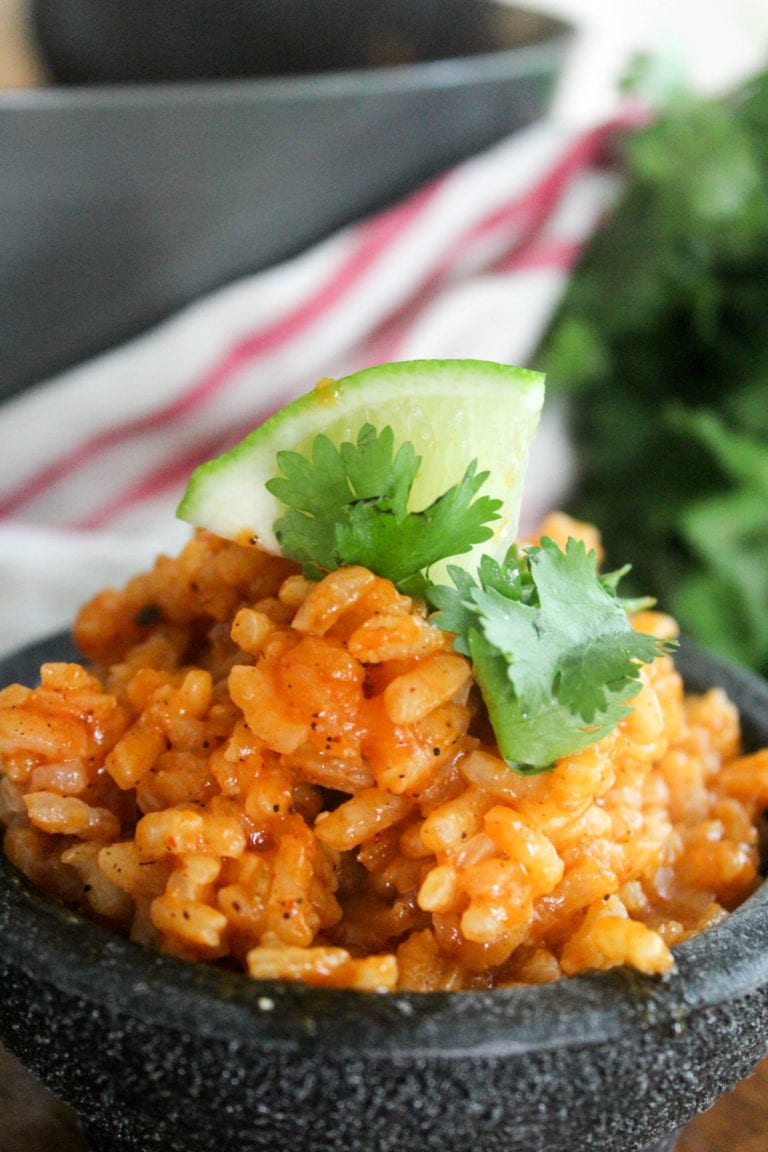 Serve! With anything you like, but honestly this is just lovely on its own. Not terrible with crock pot shredded beef either, but I like doing rice bowls sometimes with just raw veggies (onion, tomato, lettuce, raddish, cilantro), lime, cheese, salsa, and sour cream. Avocado slices if I have any.
Base for the next 17 or so meals of your life. You've earned it!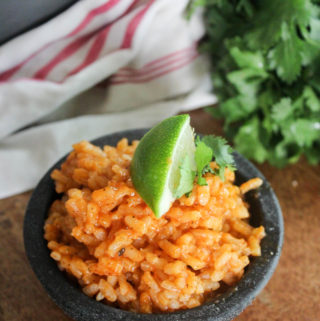 Simple Mexican Red Rice
Simple Mexican Red Rice just has a few ingredients and comes together in 20 minutes with tons of flavor from spices and tomato sauce. Make this with your favorite Mexican-style meal!
Ingredients
1

cup

short-grain rice

2

cups

chicken stock

or more, use the amount of liquid the package says

½

teaspoon

salt

½

teaspoon

dried oregano

1

teaspoon

onion powder

1

teaspoon

garlic powder

1

teaspoon

chili powder

8

ounces

tomato sauce
Instructions
To a pot with a tight-fitting lid, add all ingredients. Cover, and bring to a boil over medium-high heat. Reduce the heat to low, and cook the rice for 15-20 minutes, per the package directions. When the cooking time has finished, let the rice sit, covered for 5-10 more minutes off the heat.

Uncover the rice and fluff gently with a fork. Taste, and add more salt if needed. If the rice seems dry, splash in a tiny bit more chicken stock.

Serve with your favorite Mexican meal. Enjoy!