Guys guys guys.
It's time! Because you're so concerned about my friends' lives and neighbors' lives, right? I know, me too.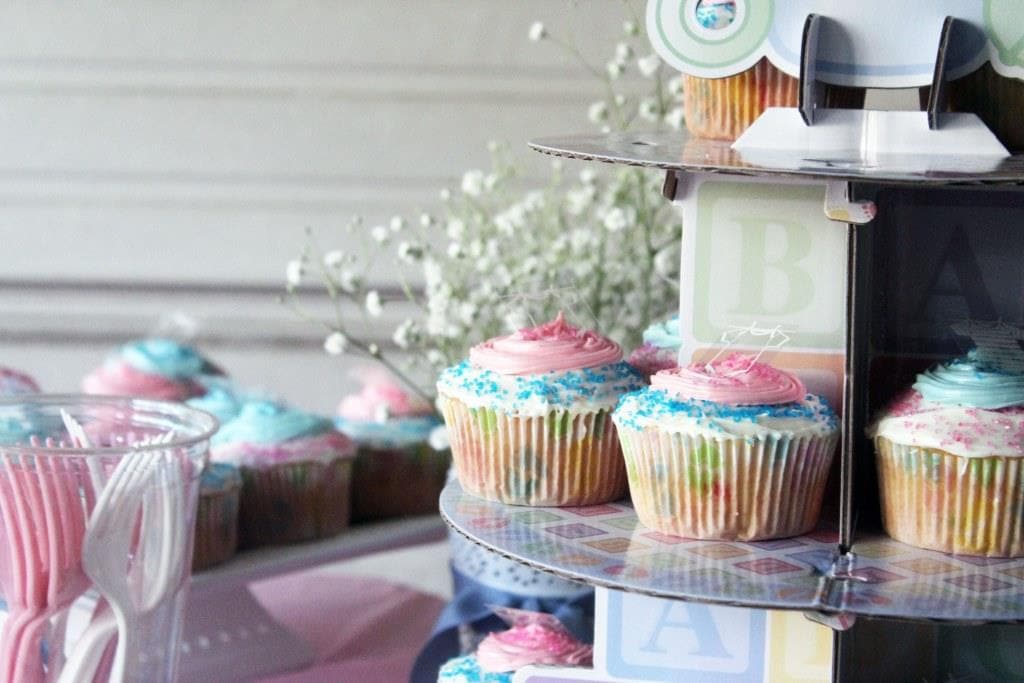 Like I told you, last Saturday our dear friends and neighbs Scott and Belen threw themselves a little partayyy to announce that they weren't having a girl. More on that in a minute. It was a GREAT party, and while I was super mad that they wouldn't tell anyone before the party, it was totes worth the wait and so stinking cute that they kept this secret from all of us and got to kind of BE with the news before telling the world.
They did all the food themselves, and did a great job - they're both really good cooks and Belen can BAKE, man. I have no clue how she doesn't weigh a million pounds.
Once everyone got all up in their driveway and had food, we got to the main event: a lynching!
Seriously, this was an actual point of contention, I heard. Apparently some family members thought it was in bad taste to hang a baby from a tree then bash its head in, BUT Belen is Mexican and pinatas are kind of her thing and so she made one that inexplicably looked like a Samurai.
Scott is Chinese, so maybe she was going for an "all Asians are the same" thing. ?
There was also a moment where Scott lamented that the baby's skin tone wasn't quite right, and Belen had to explain that Caucasian Flesh or Chocolate were the options, and, living in a diverse neighborhood in the south, she didn't feel comfortable hanging something black from a tree. Better to lynch something white, these days.
Anyway, enough about lynching! This is a gender reveal. Belen got to bash her baby (it's only OK to say this because it's not real), and of course Scott held the string that controlled the pinata, meaning that we had a solid 2 minutes of "Scott! Don't lead me in the wrong direction! You're making me look stupid!" and lots of giggling and squealing. NO ONE LOOKED STUPID.
She accidentally knocked the pinata off the string before it actually busted open, so there was a little tearing of the baby to reveal that...
....it's a boy!
There was lots of applause and hugging and high fiving. Now, I know that Scott and Belen would love anything that they created, even if it was a Martian. But they REALLY wanted a boy, and Scott especially was super duper happy to find out.
After that, we spent the night eating blue candy and drinking and talking and taking turns riding down the driveway in a spinny desk chair, as you do at gender reveal parties.
It was wonderful day, and we are SO HAPPY to be adding to our little street gang!
Hurray for #babies!
Oh and also. We waited maybe an hour after the party started to do the pinata. I didn't notice that both of the parents were wearing blue, and I didn't hear anyone else mention it either.